AWIS Weather Update (1/12/18)
Good afternoon,
The Southeast is experiencing extreme weather shifts over the last weeks. However, minimum temperatures are not predicted to be as cold as they were last week, temperatures will drop again over the course of Saturday from the current 60-70s to minimum temperatures of low 20s, in some regions the upper teens on Monday morning.
I got contacted by some of you today and yesterday, who still had their row covers over the plants when outside temperatures were in the 70s. I would suggest to leave those covers on, mostly to let the covers dry and to protect crowns when temperatures are in the teens.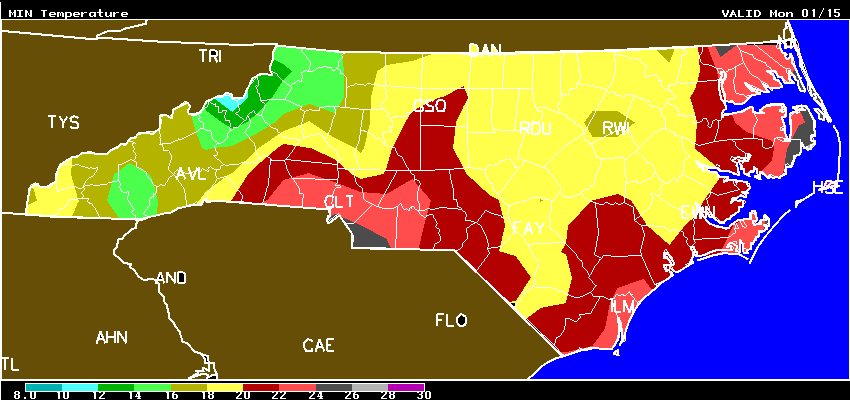 Fig.1: Minimum Temperatures for Monday Morning (1/15/18).
There is no rain predicted after Friday night / Saturday morning.
North Carolina:
South Carolina:
Georgia:
Virginia:
Maryland:
I hope that helps.
If you have questions, please contact your local extension service or write an email to me or Barclay,
Thanks,
Mark