Weather Forecast: Winter Arrives in the Southeast
Dear strawberry community,
With the arriving winter conditions this weekend some asked the questions of whether or not to use row covers.
Right now it looks like it will start to snow and rain from Saturday and Sunday, with precipitation possibilities of 30-40% into Tuesday. The snow itself does not pose a reason to use row covers for protection and no extended time of freezing temperatures or temperatures in the teens are predicted.
A cold snap is predicted for Wednesday morning in the Piedmont region. However, temperatures are predicted to be in the mid-twenties, which should be still fine. Let's have a look at the temperatures for the coming days: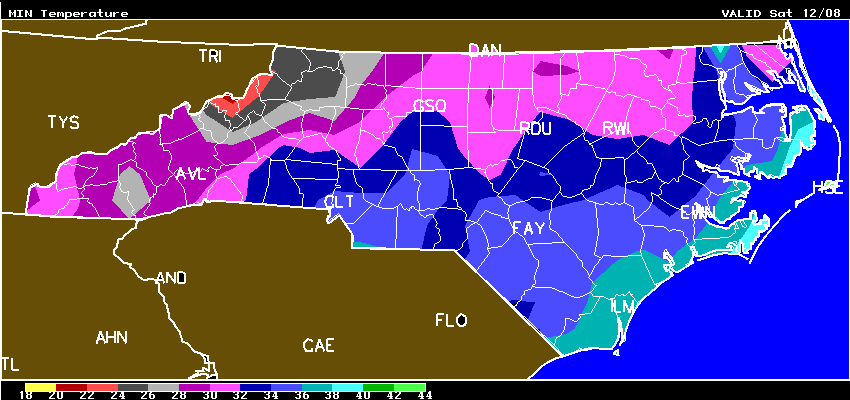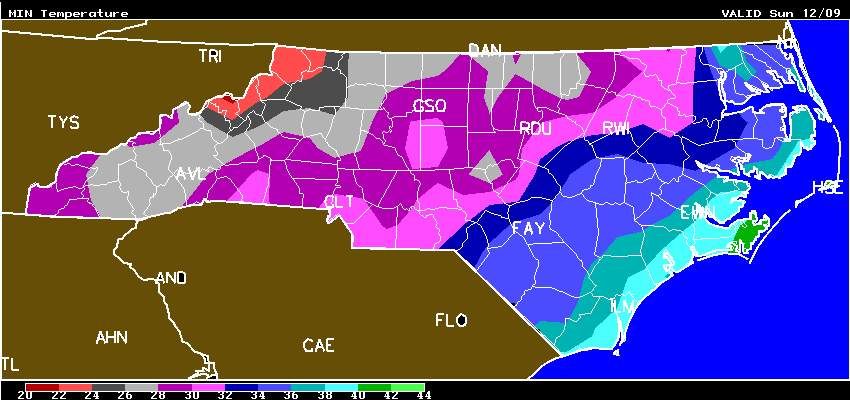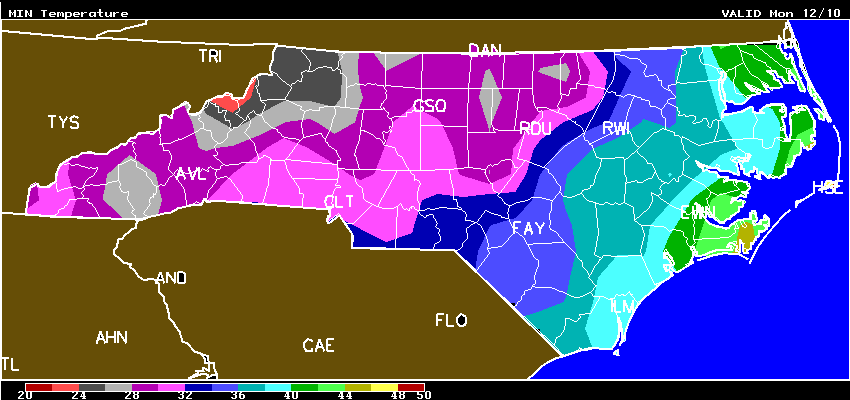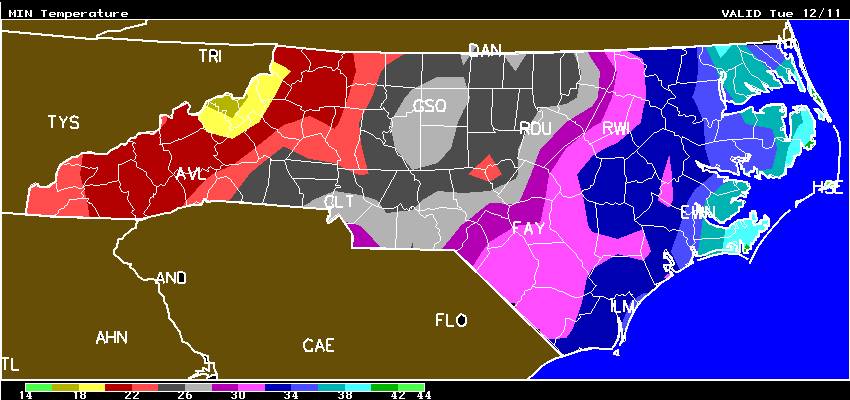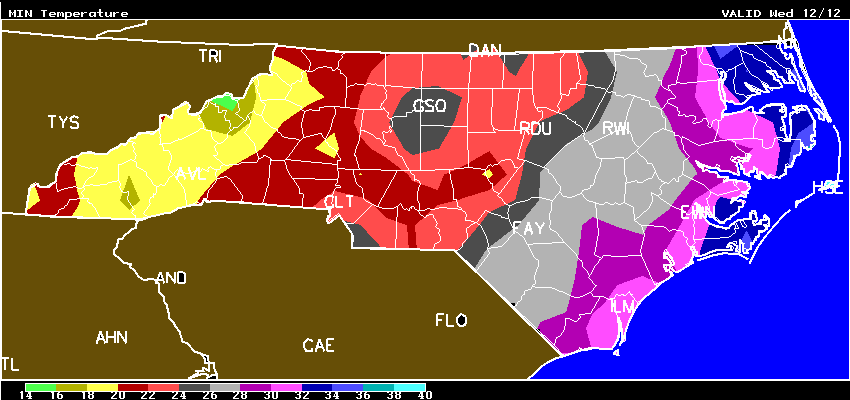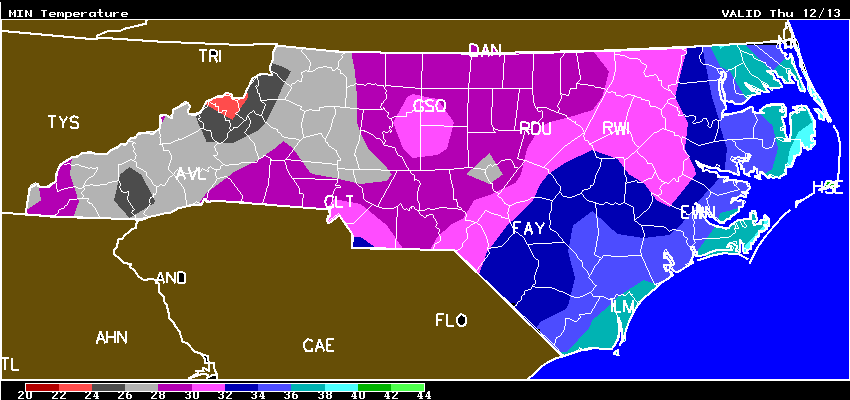 Fig.1: Predicted minimum temperatures for Sat (Dec. 8) to Thursday (Dec. 13). A cold snap is predicted for Tuesday and Wednesday in the Piedmont and Mountain region with temperatures below 25F.
We will watch the weather closely, but at this point, we are not recommending to use any row-covers for the next days.
As always, I hope that helps,
Thanks,
Mark