Strawberry Update With Some Thoughts About Merced and Radiance (5pm, Sat., May 31, 2014)
Find this article at:
go.ncsu.edu/readext?301675
Dear Growers, Agents, Agronomists and Others,
I was very pleased this early morning to receive reports from growers in Virginia and the Mid-Atlantic region that they are seeing "record crowds" and that there is still plenty of fruit!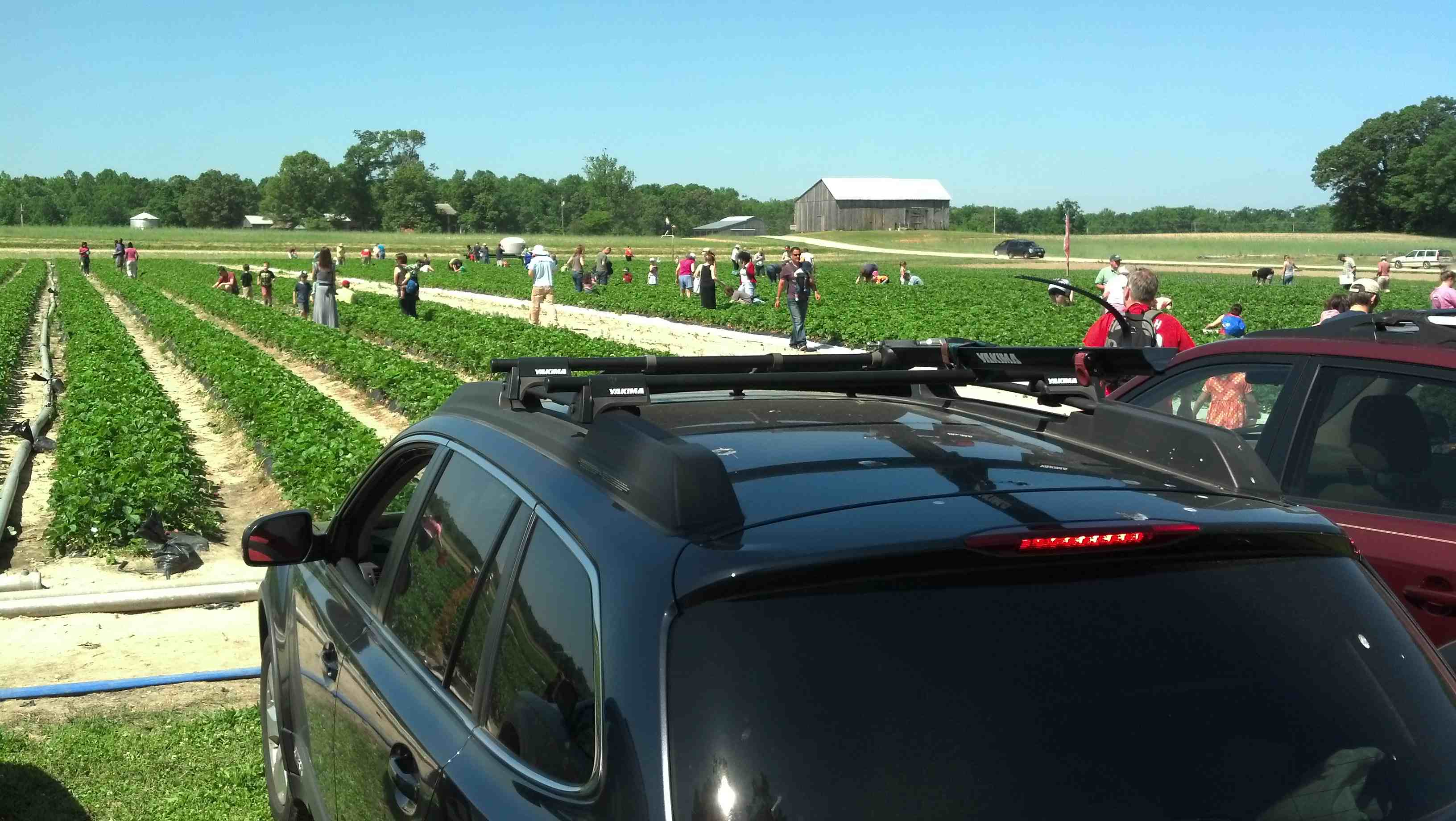 Fig. 1. Strawberry U-pick farm in Maryland, May 28, 2014.
North Carolina Update:
Closer to home (NC), I know its blueberry season now, but we are still picking a nice crop of strawberries here as well.
A farmer from High Point (see map below)  just wrote,
Yes, we are still picking strawberries! We have been blessed with an incredible strawberry crop this season and even more amazing customers.
Another grower in East Bend (see red marker on map), wrote:
Barclay
3rd week grinding 13 hour days. Still picking beautiful fruit. And good customer demand. Thanks again for all the updates and info. Looking forward to southern pines (Southeastern Strawberry Expo, Nov. 17-19).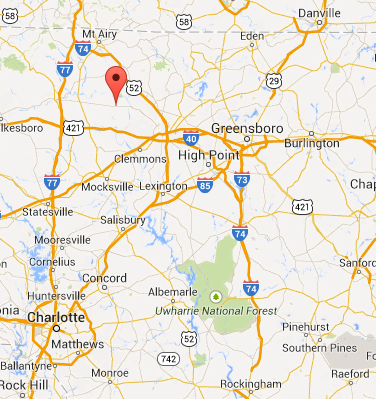 Note from very happy customer (Wake County)
"Hi my name is Heather Grissom and I just wanted to share these memories of my children from strawberry picking this year. We went to Porters Farm on Ten Ten Road and Lake Wheeler Road. If you would like to use these photos online or in advertisement, you have my permission. Please let me know if you do, so we can see it!"
Thanks so much,
Heather Grissom
Questions are pouring in from growers wanting information on varieties!
I must say how the phone has been ringing off the hook in the last few days with growers and agents asking all kinds of questions about strawberry varieties! I know that I have just finished up a trial in Kinston, NC (Cunningham Research Station), where we had a group of growers visit us on May 20th for a Strawberry Twilight Tour, and one of the things the growers got to see (and taste) was Merced. I shared this qualitative evaluation with the group on Tuesday evening, and it shows how C229 (now Merced) compares with Ventana and Benicia (Table 1). Given that we are very interested in FLAVOR, it is interesting that the breeders in CA (Shaw and Larson), gave Merced a superior rating over Ventana, but similar to Benicia. For the growers who have actually sampled both Merced and Benicia this season in NC, I think most would say that Merced is superior to Benicia in flavor.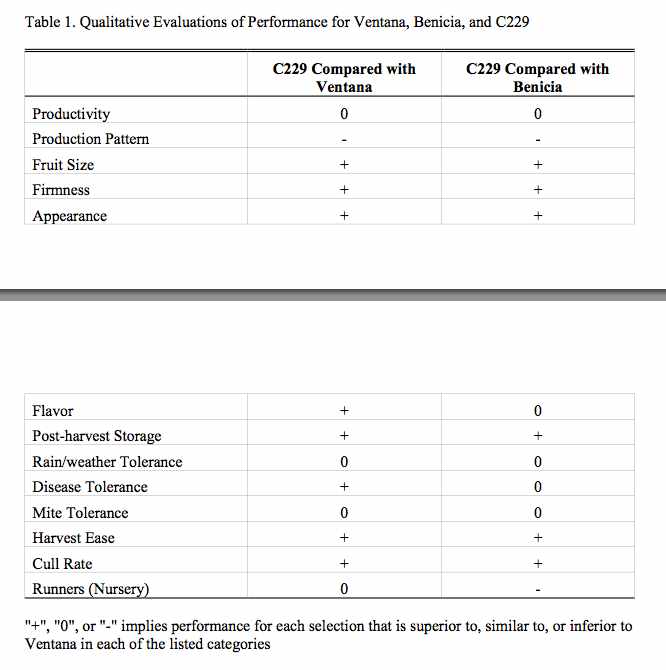 Source:  UC Strawberry Bulletin 2013-1
Fruit of Merced is lighter in color than Camarosa internally and externally. You can see a photo of Merced in our Kinston plots in Figures 3, 4, and 5.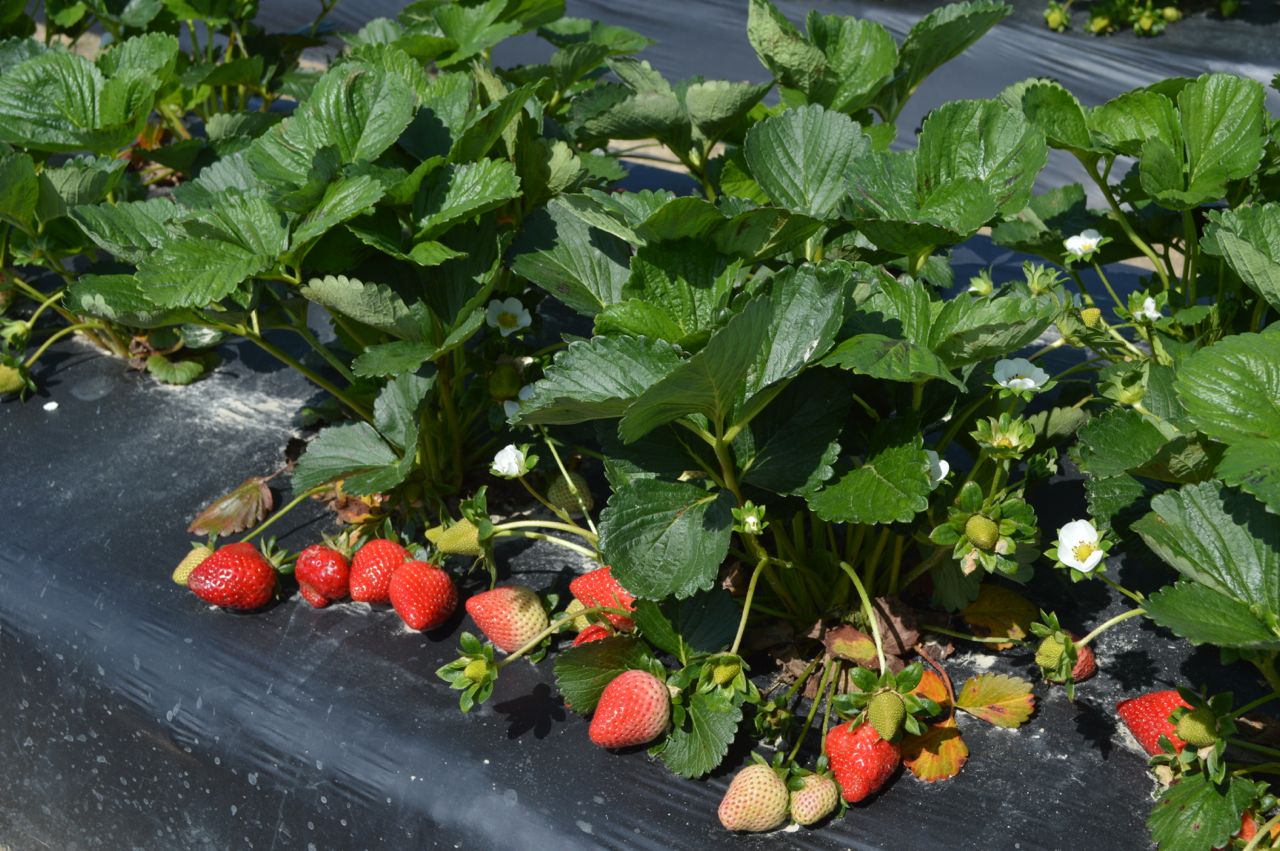 Fig. 3. Merced (C229) is quite early! This is Merced on April 22nd in Kinston. This variety's size is shocking – see photo in Fig. 4.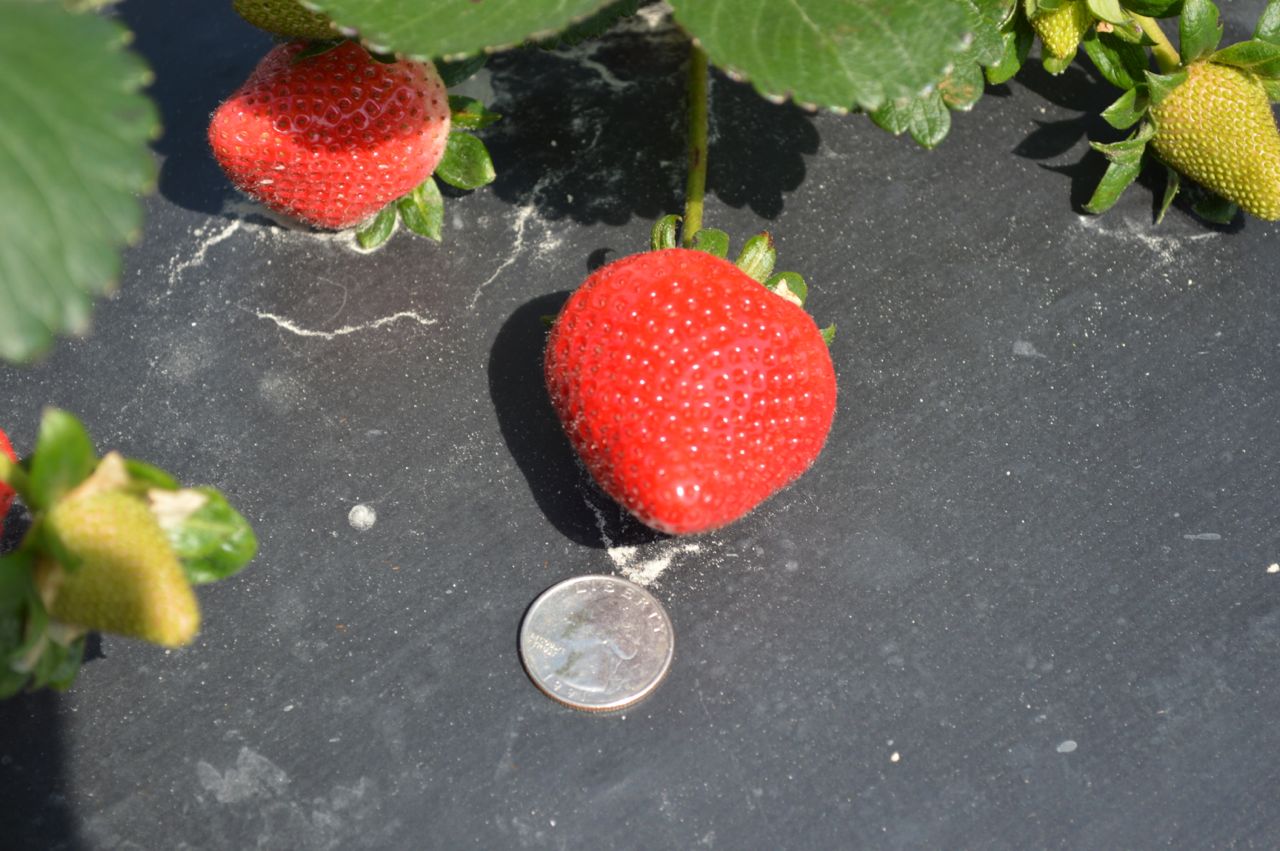 Fig. 4. Berry size of Merced is exceptional. After 10 harvests at Cunningham Research Station the average berry size of Merced was around 1 oz (16 berries/clamshell). The color is much brighter than Camarosa, which can have issues with "darker color" in wholesale channels.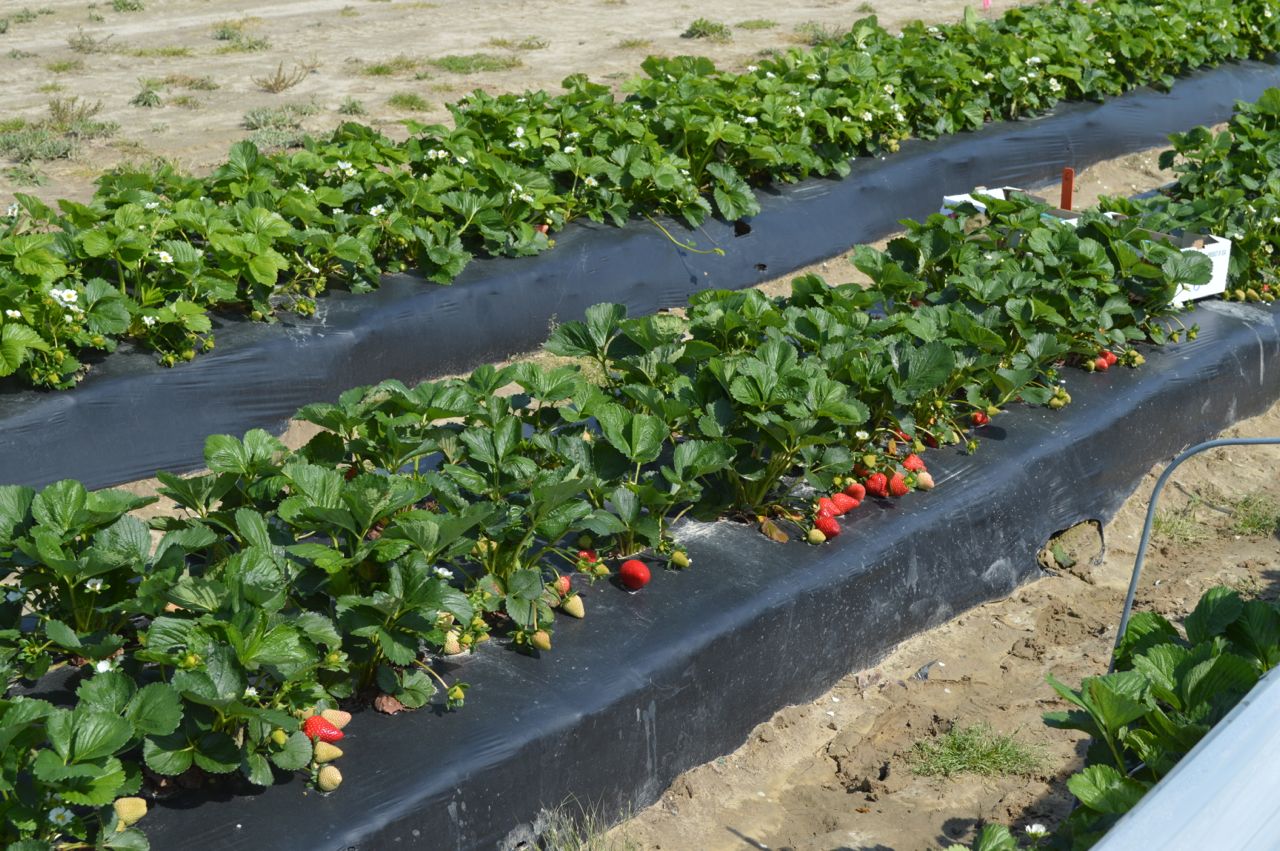 Fig. 5. This is a very interesting photo of Merced in foreground and Chandler in the background on April 22nd – note how much more fruit of Merced was ripe than Chandler at this date.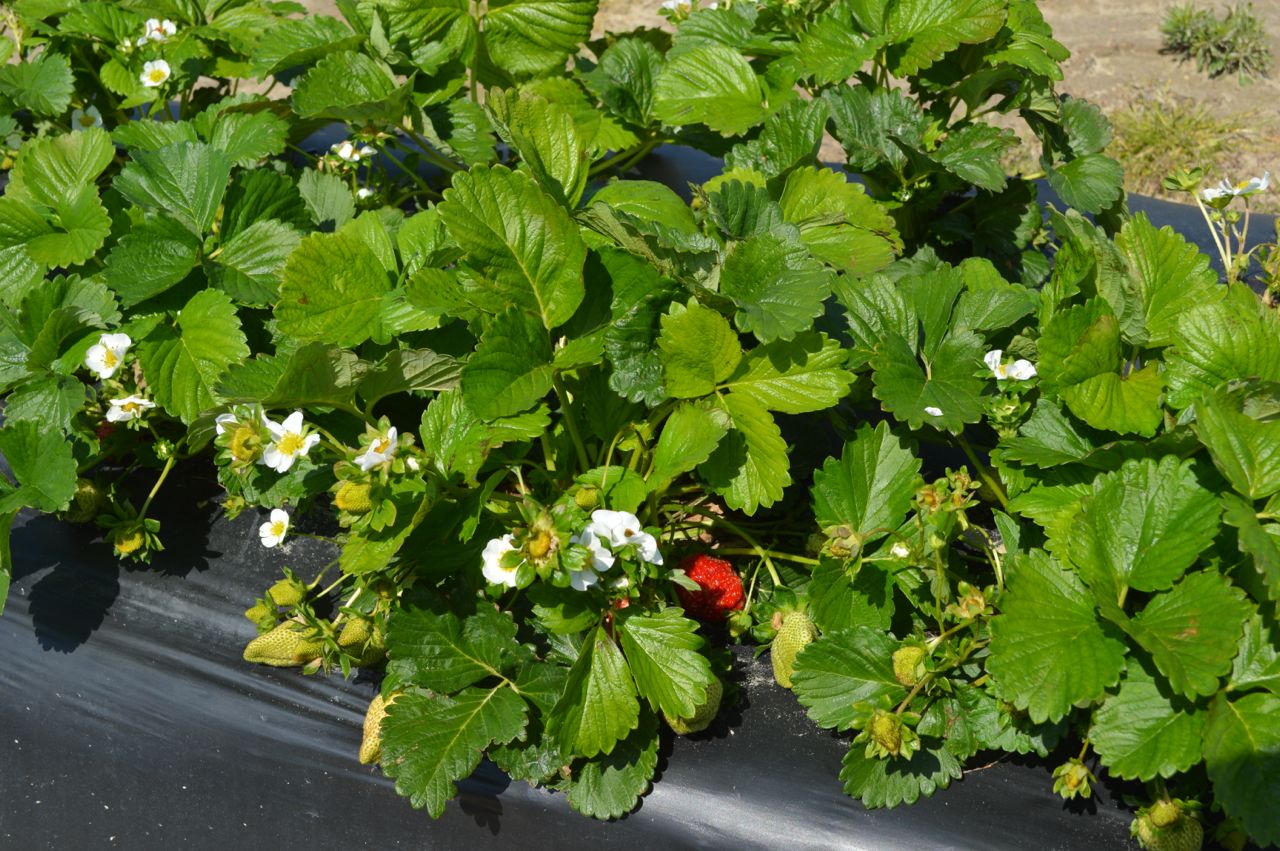 Fig. 6. Another interesting photo taken on April 22 – this is Camarosa with just a very few berries ripe on this date. On this particular date in Kinston we had accumulated 421 GDD, and at this stage neither Chandler or Camarosa were ready to harvest.
What about the Florida variety Radiance? 
I returned from a conference in Florida this past January where I learned that Radiance is fast becoming one of the most important new varieties in the world today. The University of Florida is netting major royalties from this variety which is possibly one of the most attractive looking berries I have ever seen.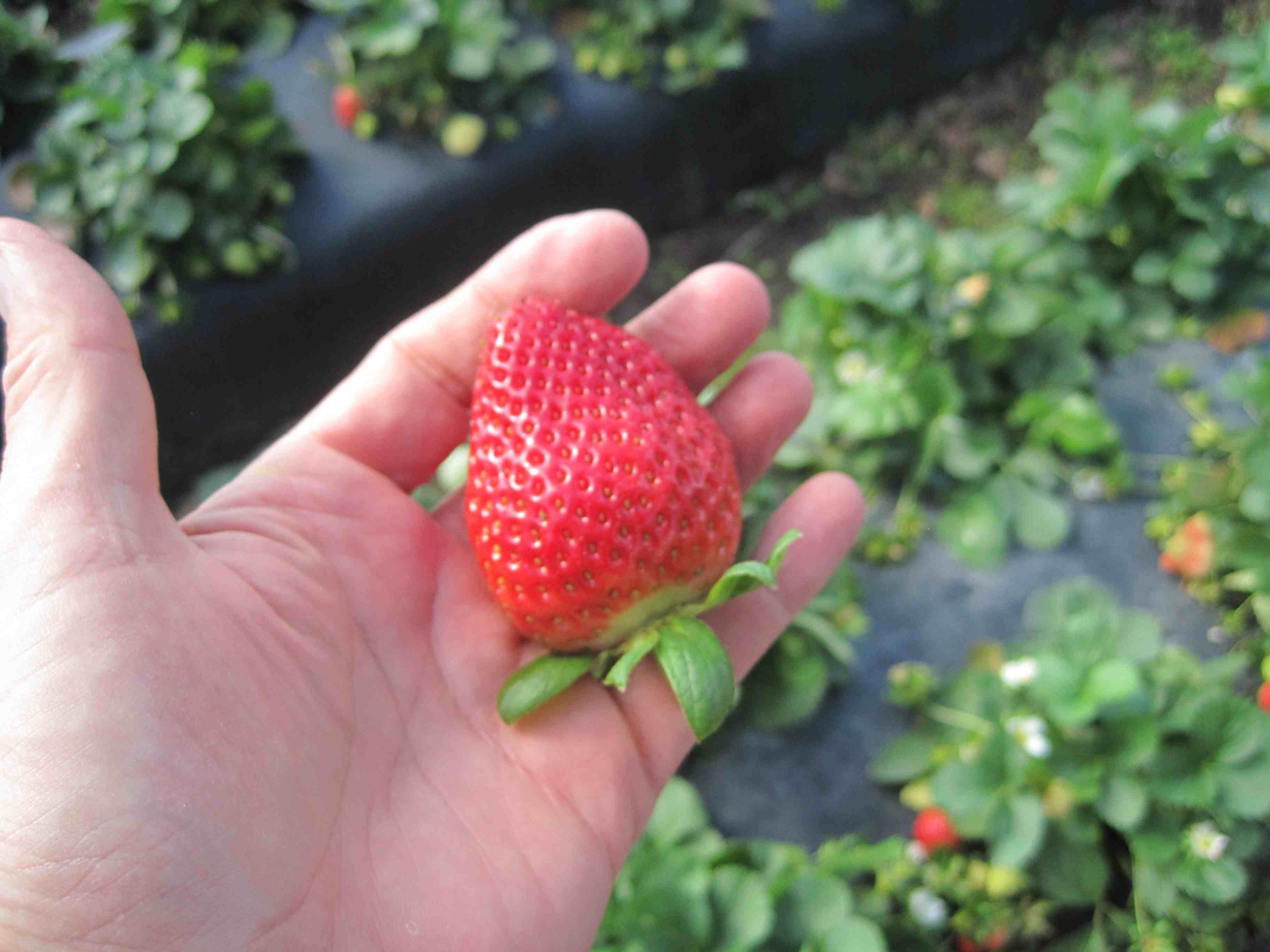 Fig. 7. Radiance – photo taken Feb. 8, 2011 at the farm of Porter Hare in Plant City FL. This SD variety is now becoming one of the most important varieties in Florida and the rest of the world. However, I don't think it has had much testing in the mid-South?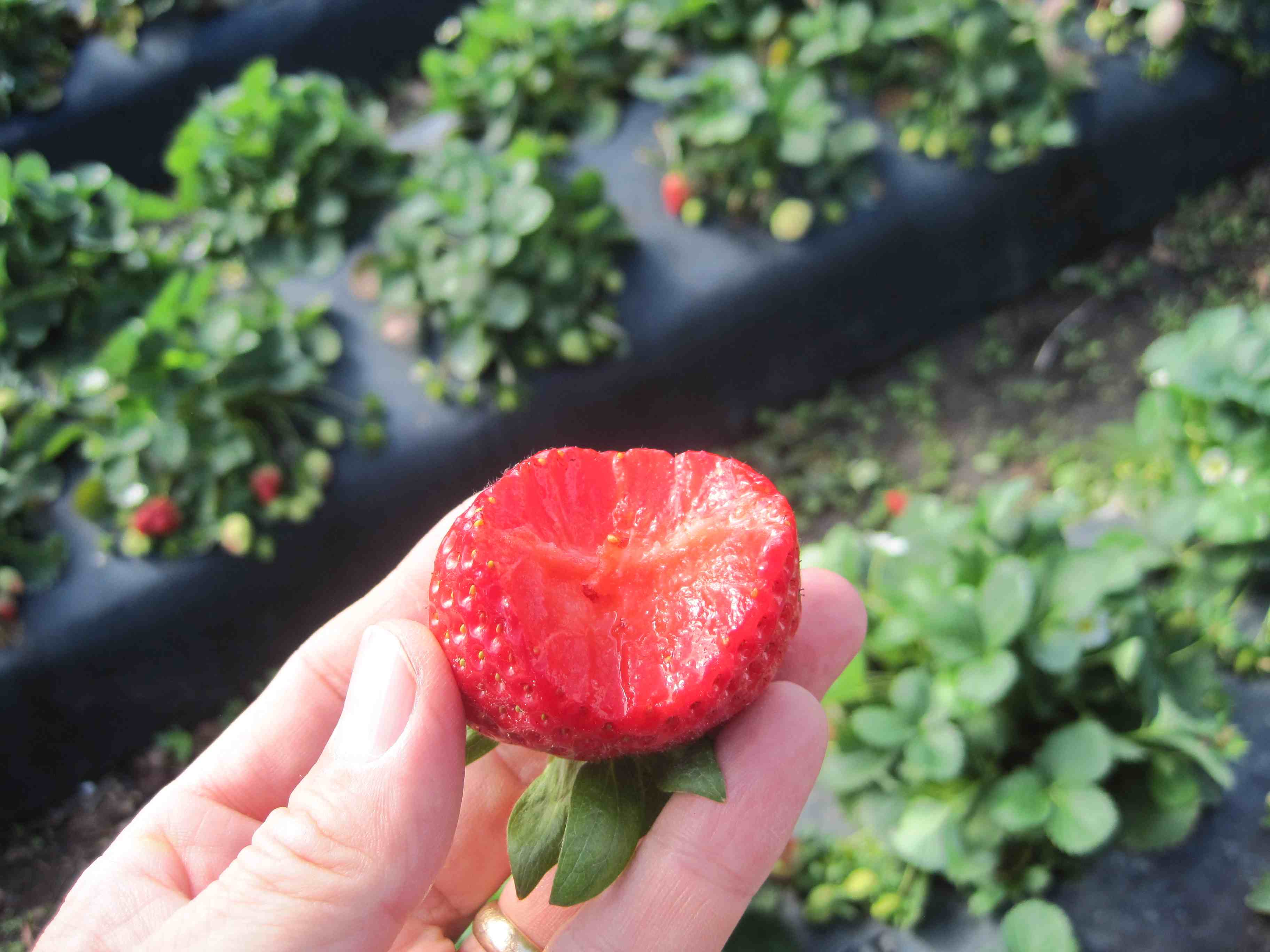 Fig. 7a. The interior flesh of Radiance is also a very nice red color (superior to Merced).
In 2012, I attended a field day in Florida in 2012 where Dr. Vance Whitaker (Fig. 8) had just conducted a strawberry tasting (Fig. 9), and please notice the tray of berries where the fewest berries were remaining after the tasting –> Radiance! I think we were only suppose to take one (berry) of each variety or selection for tasting, but you can see that a number of us went back for a 2nd, and  even 3rd Radiance berry!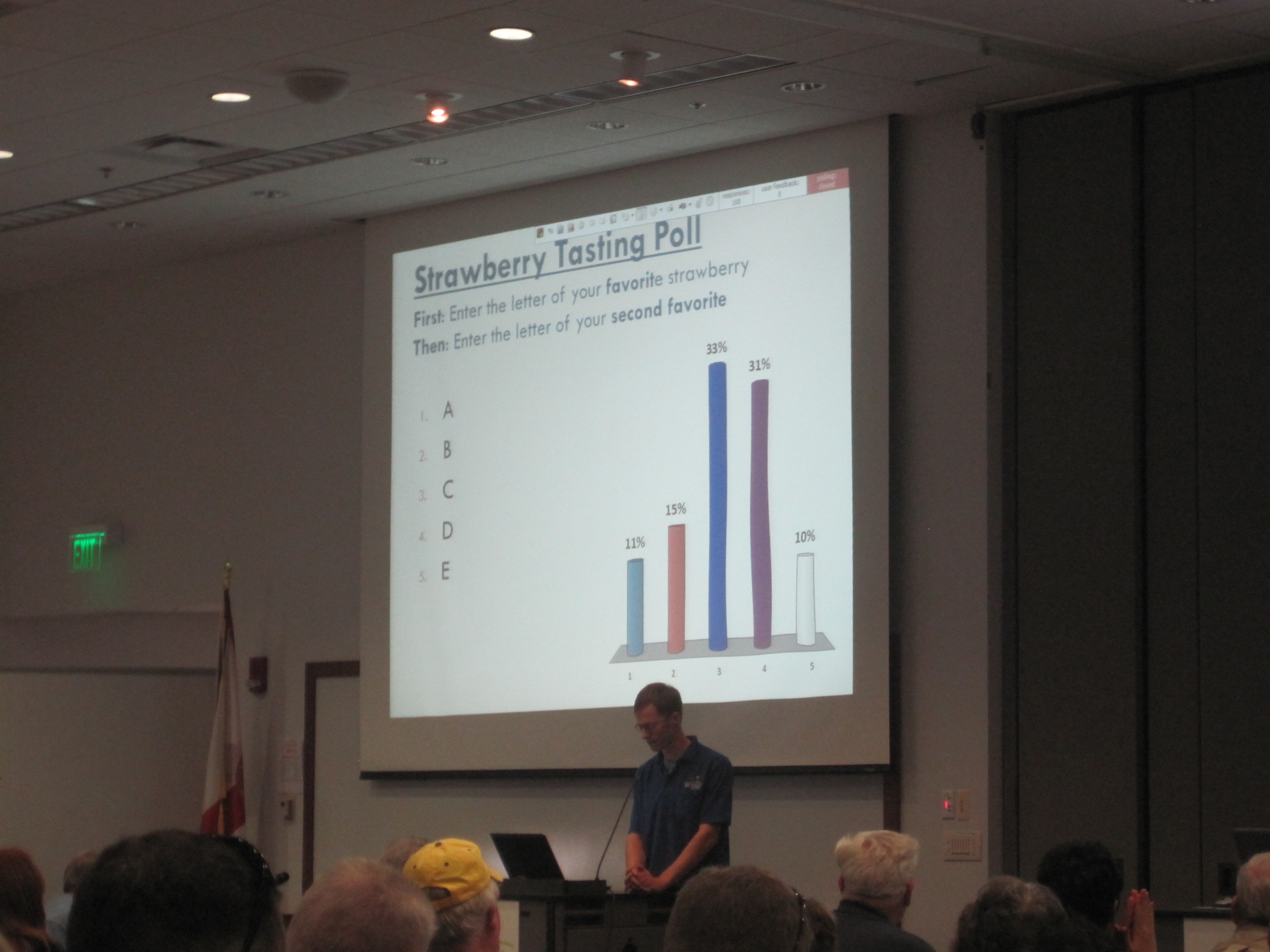 Fig. 8. Dr. Vance Whitaker, Univ. of FL strawberry breeder at a meeting in 2012.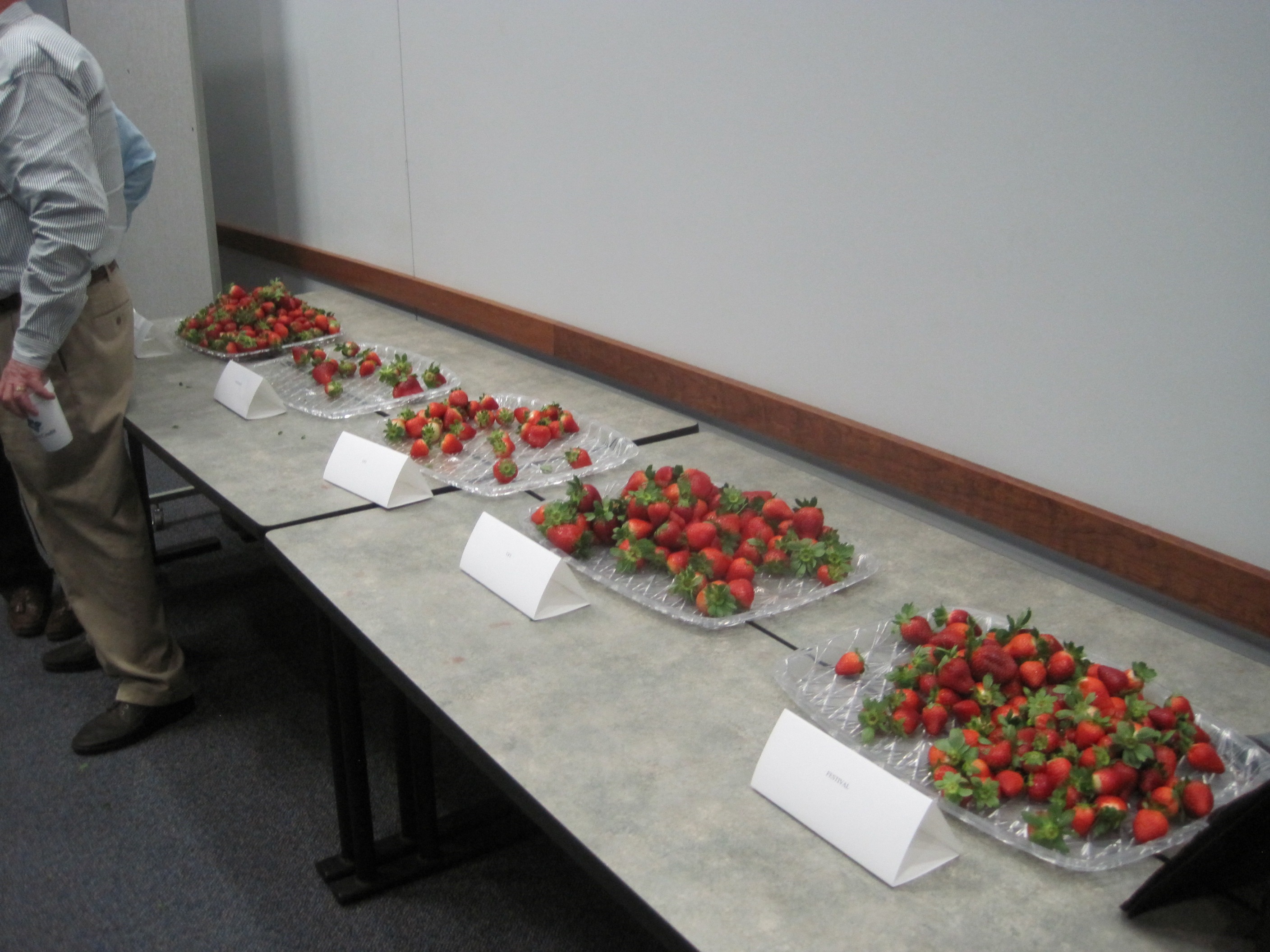 Fig. 9. Note that the 2nd tray (from left to right) had the fewest berries remaining after everyone in the audience did the taste testing – that was Radiance! See Figs. 10 and 11.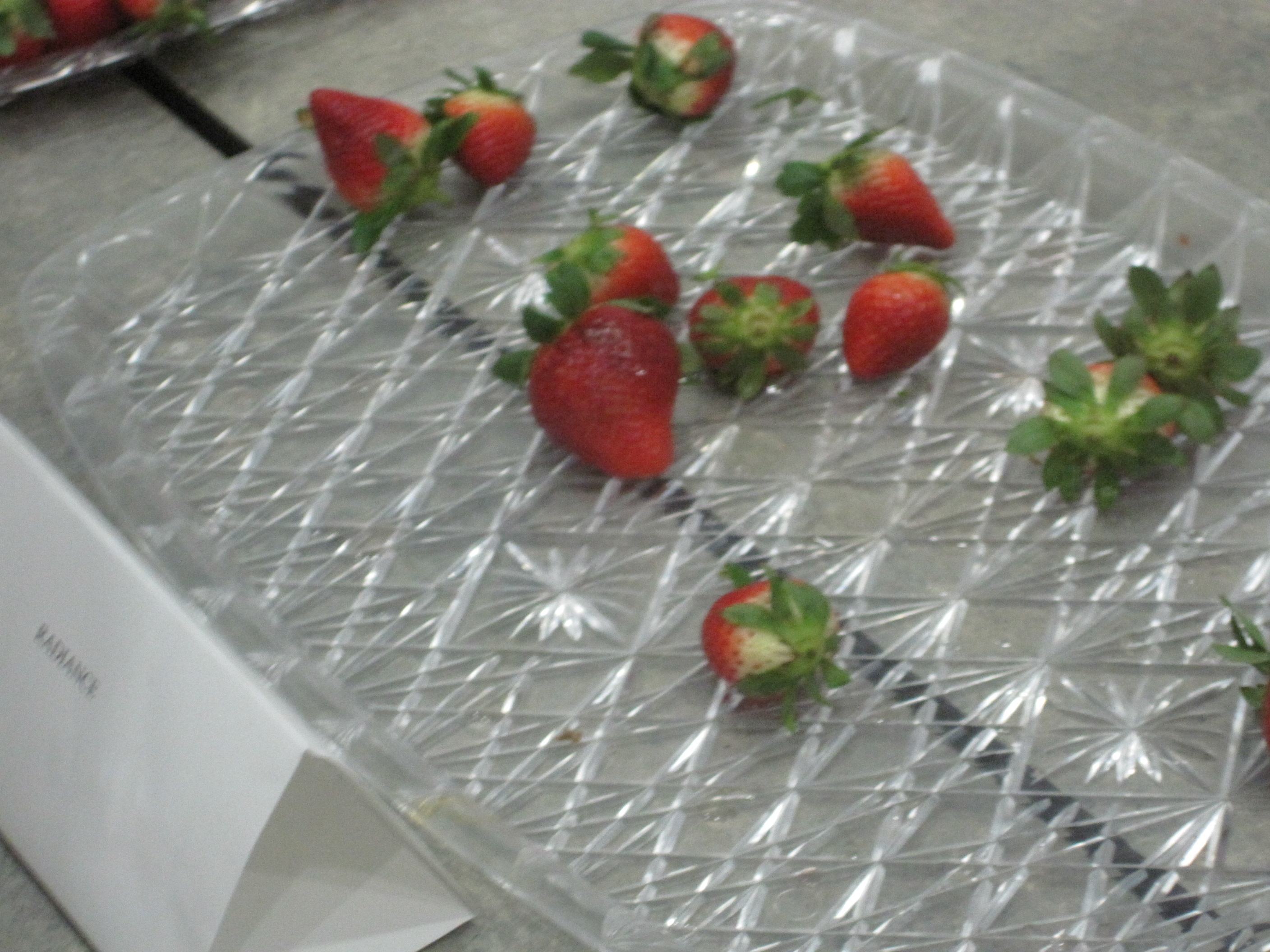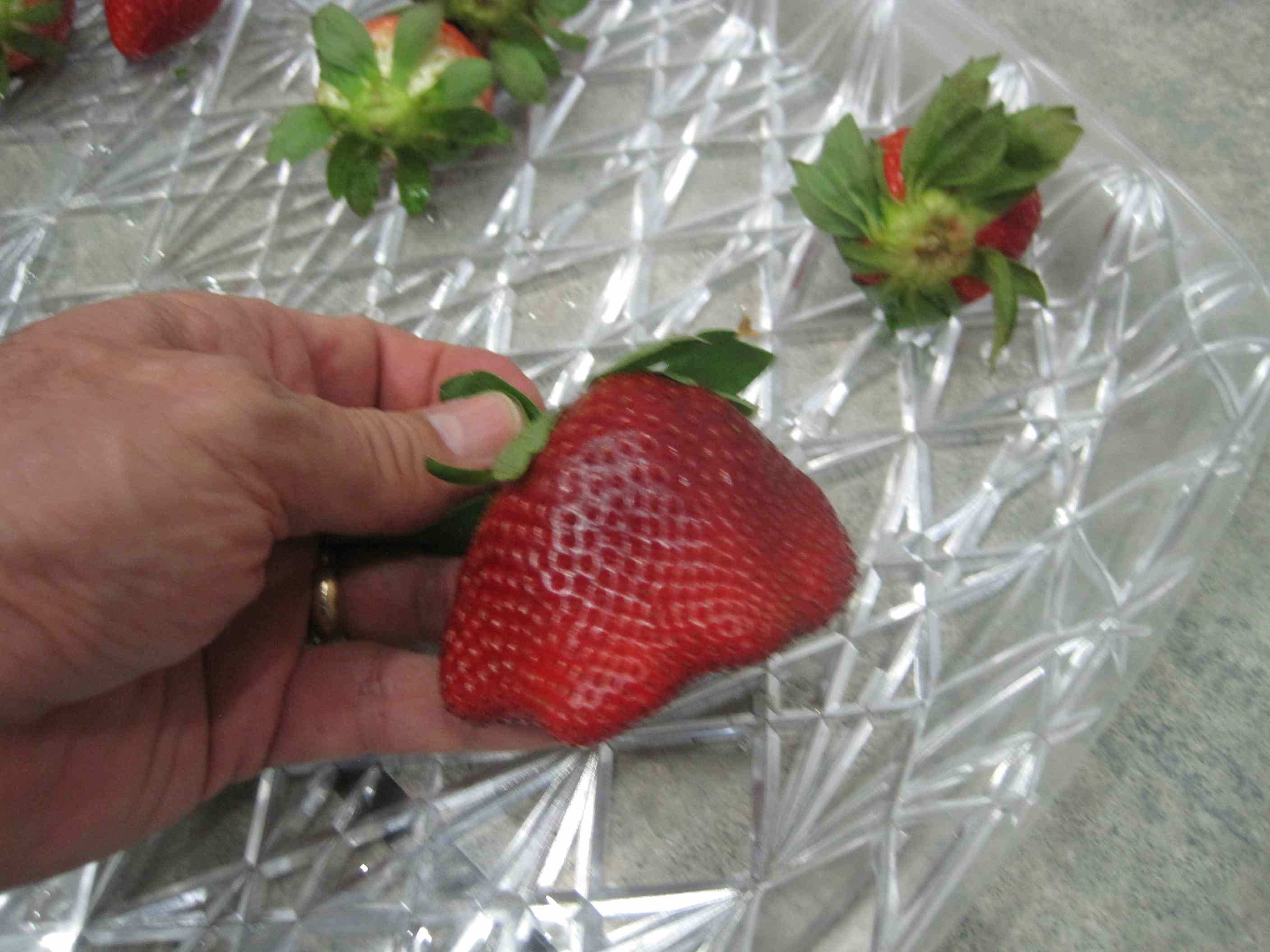 Figs. 10 & 11. There were just a few Radiance left on the tray after the taste testing was over. Normally, Radiance has a nice conical shape, but you can see an occasional shape like this berry. Note the very large, flowery calyx on this variety!
Camino Real in Delaware?
A grower from Delaware just called me yesterday, and he wanted to know what I thought about Camino Real? I was really surprised to hear from anyone in the Mid-Atlantic who is growing this CA variety! This particular producer was very pleasantly surprised by the performance of "Caminos" on his farm this season. He grows mostly Chandler and some Camarosa. The Camarosa have not been as productive, or impressive this year (it did not like the colder winter). The great size of Camino Real is strong selling point of this variety, and he thought the flavor was very acceptable. Let us hear from you if you have tested  "Caminos" on your farm. Before the introduction of Radiance in FL, Camino Real was a popular choice, but I think things have really shifted now in FL to Radiance.
Parting shots of Radiance in FL this winter:
In these final two variety photos, you can see Radiance 'plug plants' that were quite early in ripening in FL this winter relative to Radiance fresh dugs (Figs. 12 & 13).
Fig. 12. Radiance on Jan. 17, 2014 (grown as plug in Nova Scotia last summer).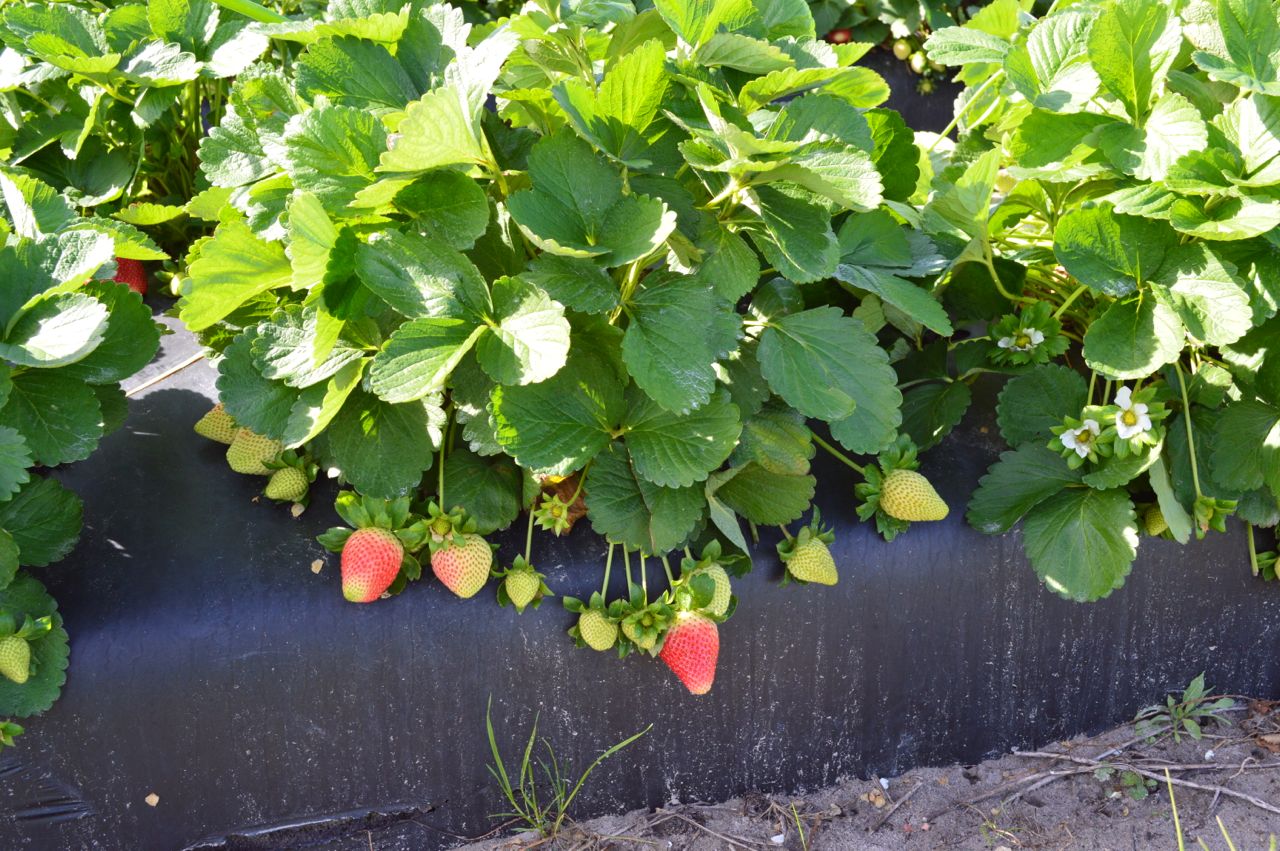 Fig. 13. Radiance plants producing some very impressive stem berries (photo by Barclay Poling, Professor Emeritus, NCSU, Jan. 17, 2014, Plant City, FL)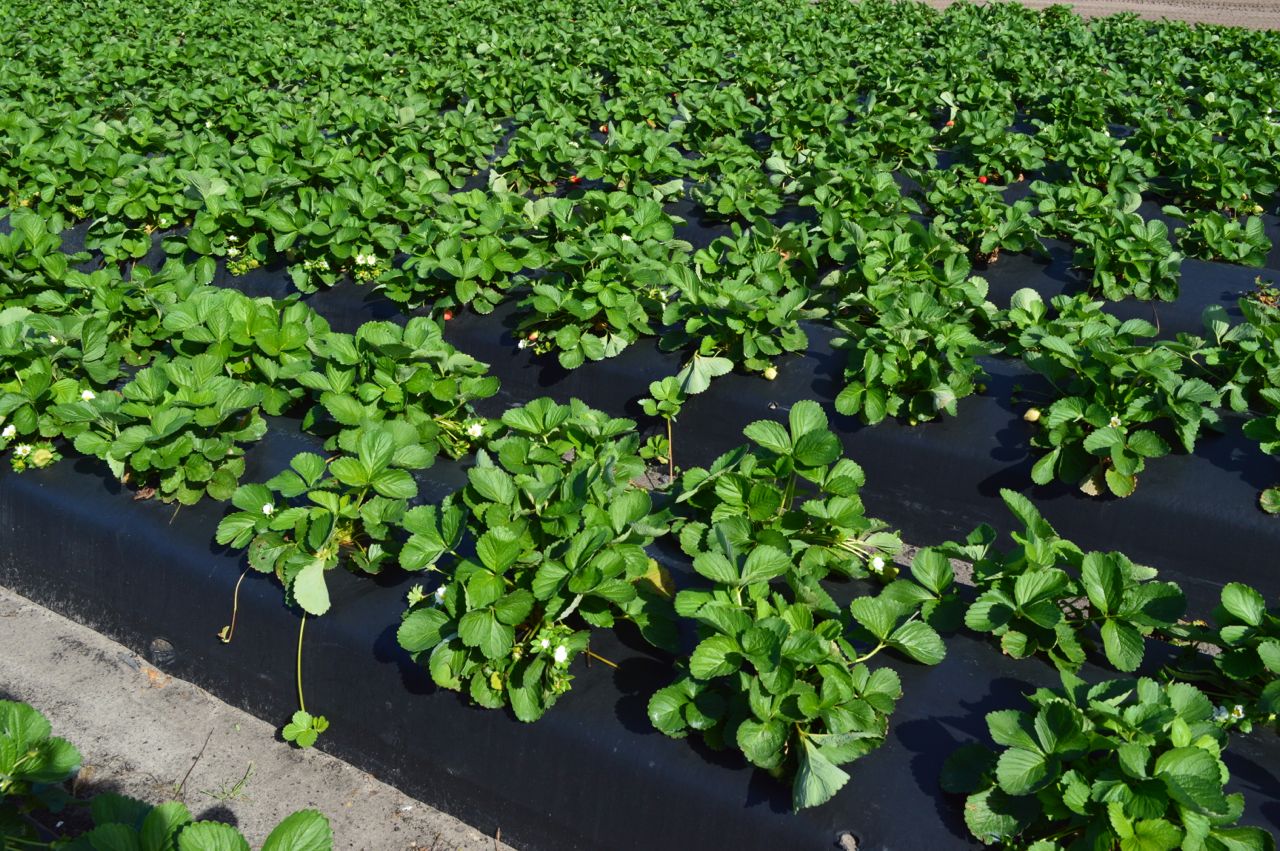 Fig. 14. Compared to the Radiance plugs (Figs. 12-13), fresh dugs of this variety were behind the Nova Scotia plugs in ripening.
Please let us hear about your "variety trials" this season – I'd be happy to share your remarks and photos in our final Strawberry Weather Advisory Alert of this season on June 7th (next Saturday). I've enjoyed bringing these advisories to you since last December, but I must admit that I have never seen a more challenging year of Strawberry Weather Issues than this one! I am so relieved it turned out as well as it did.
As far as any comments made in this advisory about Merced and Radiance, please realize that these are still very new varieties to our region, and both will require a great deal more testing. Luckily, the NC Strawberry Association has decided to fund a follow-up year of testing Merced at the Cunningham Research Station, and I think we may add some Radiance to that trial as well!
Have a great weekend!
Dr. E. Barclay Poling
Professor Emeritus (Strawberry Plasticulture Researcher)
Department of Horticultural Science
Campus Box 7609, 162A Kilgore Hall
NC State University
Raleigh, NC 27695-7609
"When everyone is thinking the  same…  someone isn't   thinking …."  —  George S  Patton