Weather Advisory Cold Spill: Sit Out in the East, Protect in the West
Dear strawberry community,
Tomorrow morning and on Thursday morning to some extent, temperatures will be in many places in the mid-20s or even upper 10s (Figure 1).
Every farm location is different, and it is hard to make a prediction for each location.
As a general rule:
If temperatures are predicted to reach minimums in the mid-20s by tomorrow morning, (mostly in the eastern plains of NC and SC and large parts of Georgia), it is not recommended to put covers on. The rain will increase the weight of covers and might lead to damage to the plants by increasing the weight on the still-young transplants. 
If temperatures are predicted to reach minimums in the 10s or even lower by tomorrow morning, (mostly in the Western Part of NC, parts of Virginia, and Tenessee), you should have covers on by now.
The tricky part is if the temperature are predicted to be in the low-20s (Piedmont, North GA, and SC). While in a dry situation, we would recommend using row-covers to protect the young plants, the small canopy may not be strong enough to support a soaking wet cover. Therefore, we generally recommend not to cover, due to the potential damage of the heavy cover. However, please contact your extension agent. As I said, every farm is different.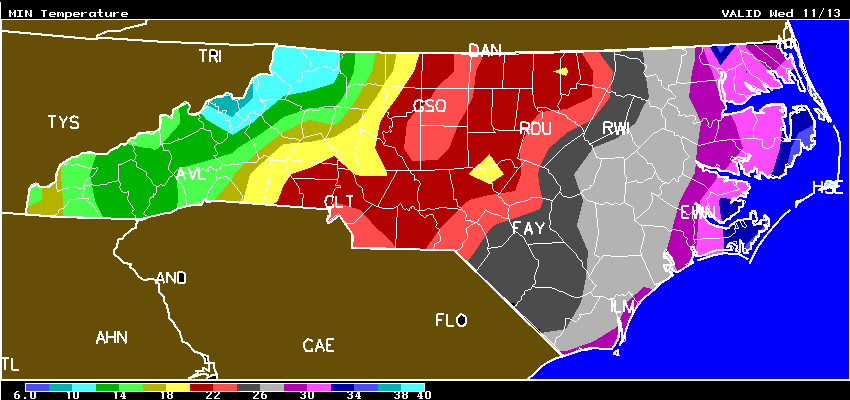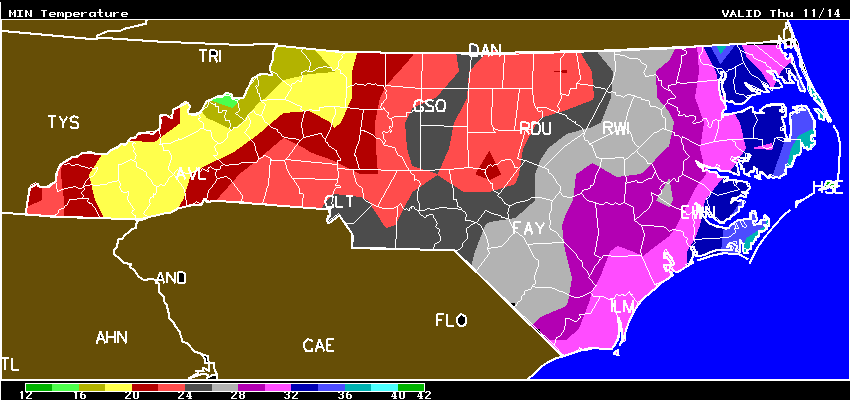 Figure 1: Predicted minimum temperatures for Wed morning (above) and Thu morning (lower picture) in North Carolina
10-day forecast for the Southeast
North Carolina
.
South Carolina:
Tennessee:
Georgia:
Kentucky:
Virginia:
West Virginia:
As always, I hope that helps.
Mark