AWIS 10-Day Weather Report
Find this article at:
go.ncsu.edu/readext?587239
Dear strawberry grower community,
the 2018/19 season already brought a lot of rain and warm weather. The last few weeks it was advisable most of the time not use covers in NC, simply because it could lead to early crop enhancement and grey-mold outbreaks. Sacrificing bloom was often better advice than trying to keep them alive.
However, that will change now. We are entering the time of cold protection and sure enough, the next cold events are predicted for early next week (see Figure 1). At the same time, as if it wouldn't be wet enough already, there will be higher chances of rain and snow over the coming days, starting tonight!
While minimum temperatures over the weekend are predicted to in the upper 30s still and there are no reasons to worry, the temperatures are predicted to drop well into the 20s early next week. The first cold night will be the night from Monday to Tuesday!
We advise using row covers latest on Monday and test your sprinkler systems over the weekend to have it ready in case you will need it.
1.) Minimum Temperatures for the next 5 days: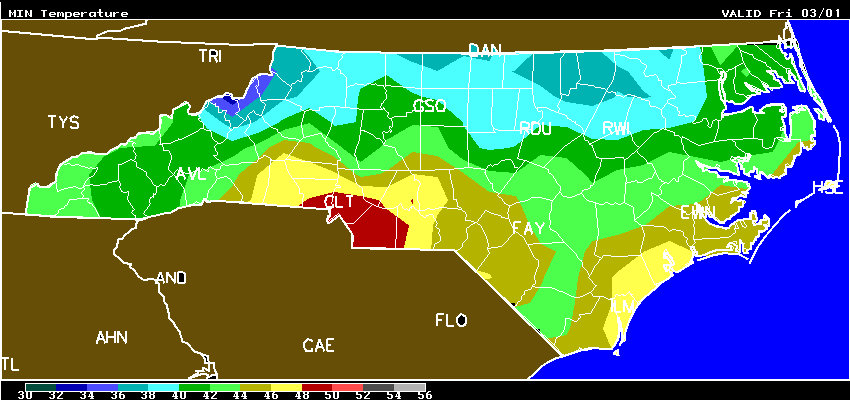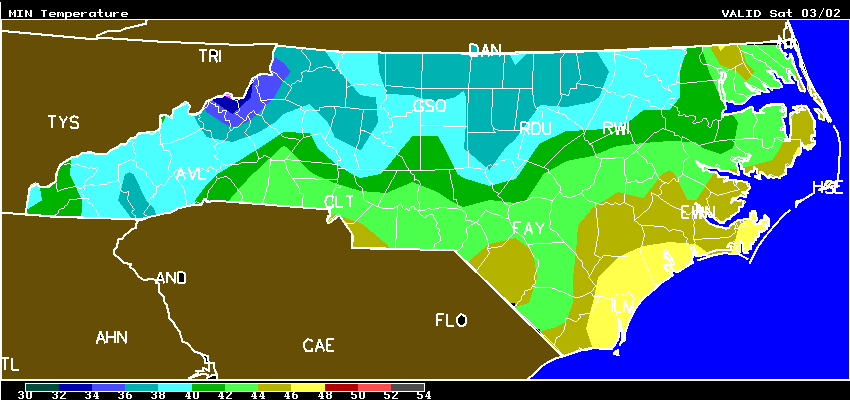 Figure 1: Minimum Temperatures for NC from Friday (3/1/2019) to Wednesday (3/6/2019).
2.) Rain/Snow: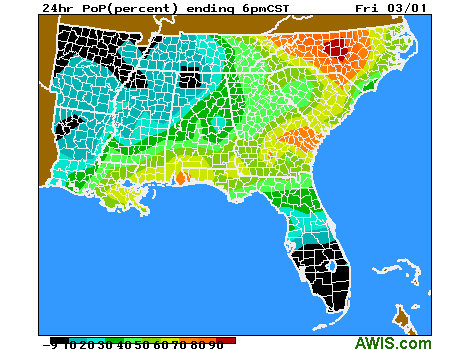 Figure 2: Likelihood of Precipitation for the coming days (Friday 3/1/2019 – Tuesday, 3/5/2019).
Statewide HOURLY 10-day forecasts:
North Carolina:
South Carolina:
Georgia:
Virginia:
Maryland:
If you need help, please contact your local Extension agent and feel free to contact me.
As always I hope that helps,
Thanks,
Mark