AWIS Weather Forecast: Polar Vortex and Rain; Drop of Temperatures Sunday 1/20/2019
Dear all,
The polar vortex is rapidly moving cold air from the Canada and the Midwest to the Southeast. In Virginia, North Carolina, South Carolina, and Georgia temperatures will drop rapidly on Sunday within a few hours from the mid-50s to lower 20s, upper teens.
These are critical temperatures for strawberry plants. To prevent potential damage to tender leaves or even crown, we highly recommend to use row covers for protection. Especially the nights of Sunday/Monday and Monday/Tuesday will be critical (see Figure 1).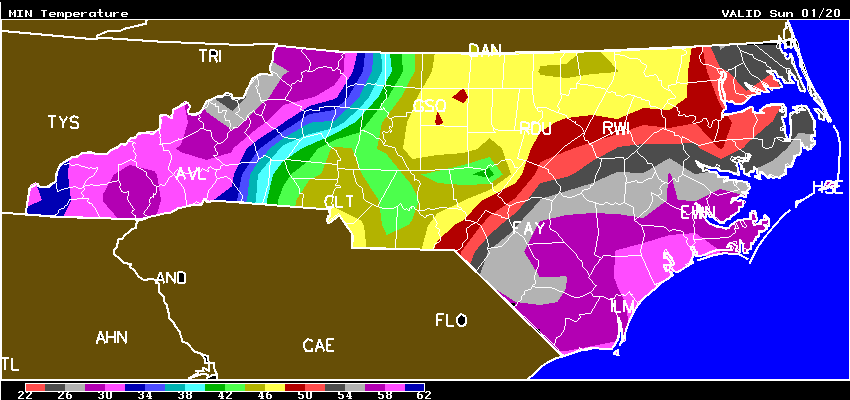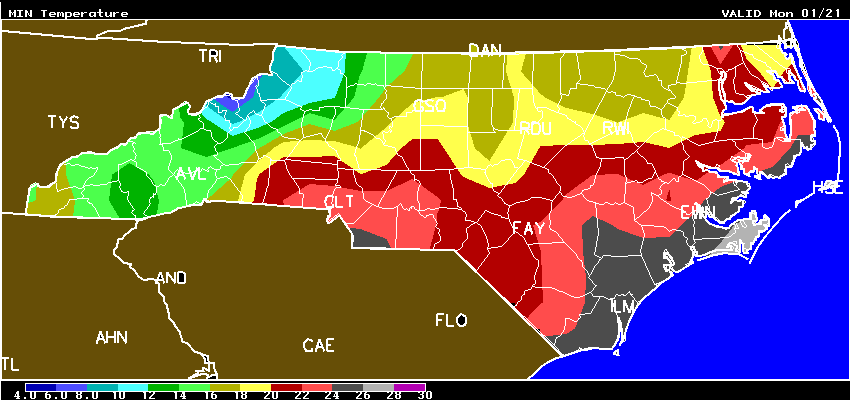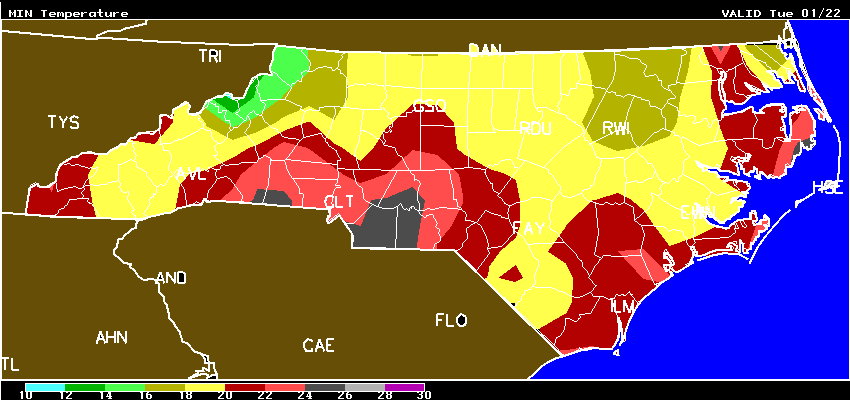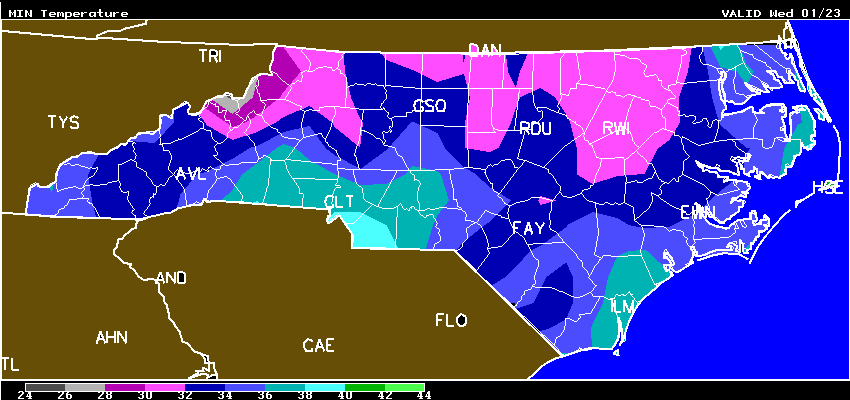 Figure 1: Predicted minimum Temperatures for Sunday (1/20/2019), Monday (1/21/2019), Tuesday (1/22/2019) and Wednesday (1/23/2019). While minimum temperatures on Sunday are still in the 40s, minimum temperatures on Monday and Tuesday will drop upper teens, low 20s.
Low temperatures are predicted for the whole Southeast (see 10-day forecast below).
Moreover, rain is predicted for later today (1/19/2019) and for tomorrow (1/20/2019). This will make it significantly harder to use row covers tomorrow when the rain already has increased the cover weight. We recommend using row covers today! Please check your local weather forecast doe more detailed weather information.
10-day forecast:
North Carolina:
South Carolina:
Georgia:
Virginia:
Maryland:
We will keep you updated on the weather over the next few days.
If you have questions, please contact your local N.C. Cooperative Extension office or you state specialist. My number is 919-352-8006.
Stay safe,
Mark