Virginia and Maryland Frost Update (6pm, 4/10/18)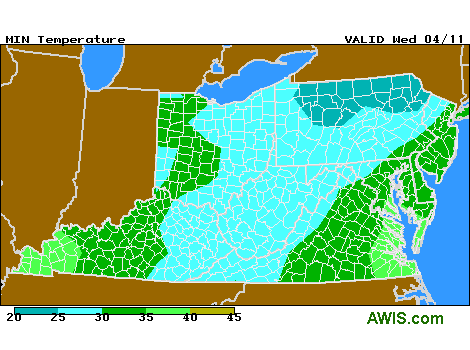 Fig. 1. Current minimum temp map for Wed morning across VA and Mid-Atlantic region. What is important to recognize is how this map has changed from yesterday (see Fig. 2), and areas in Central and Eastern VA that were only going to be in the 35-40 range (light green) are now dark green (30-35). So, the forecast has gotten colder!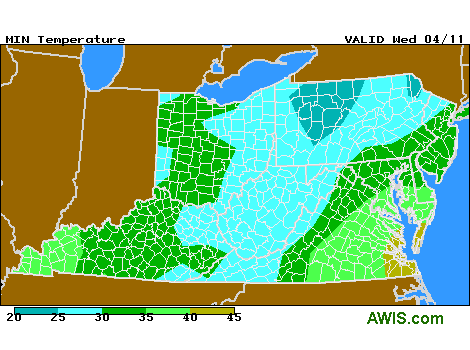 Fig. 2. Yesterday's map for VA and Mid-Atlantic for Wed 4/11/18
Virginia minimum temp table for next 7 days: VA Min Temp Table – 7 days
The really good news is that those covers can come off after this Wed morning!
10-DAY DETAILED HOURLY WEATHER FORECASTS
Maryland
MD Min-Max Temp Table for Next 7 days
10-DAY DETAILED HOURLY WEATHER FORECASTS