AWIS Weather Update (1/30/2018): Two Days of Cold, Then Rain and Warmer Weather
Dear readers of this blog,
We are experiencing quite some fluctuation in temperatures over the past few weeks. This is my first season in North Carolina and in the Southeast, and it's still quite stunning to me how fast weather conditions can change here over the winter time. I decided to post another weather update for this week, although I do not expect much critical conditions for strawberries until end of this week.
However, please check your local weather predictions, especially if you are in Virginia or Maryland (see below).
Temperature:
This week we will experience minimum temperatures between upper to lower teens (Wednesday night, Thursday morning) and a fast rise to the upper 30's, lower 40s (minimum Temperatures) on Friday morning, before it drops to the upper teens/lower 20s on Saturday (see Figure 1).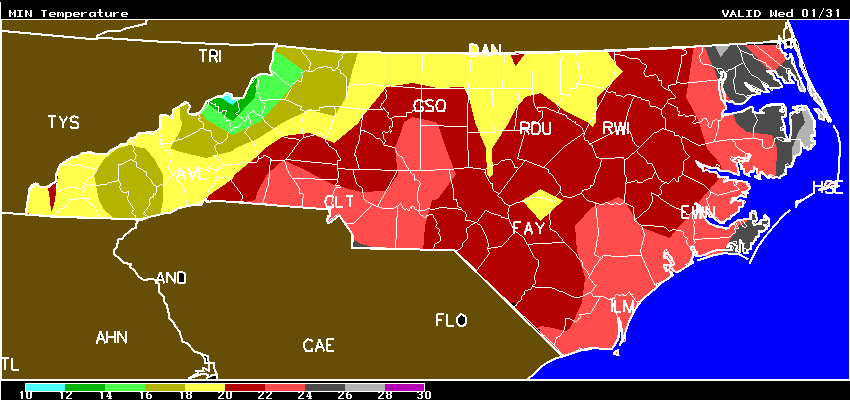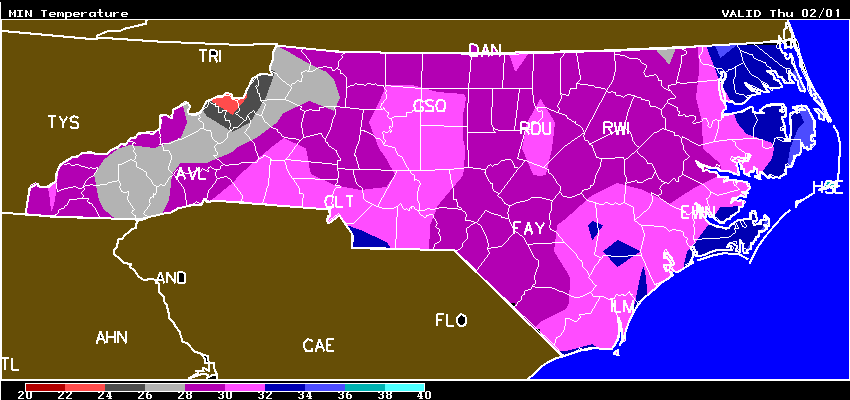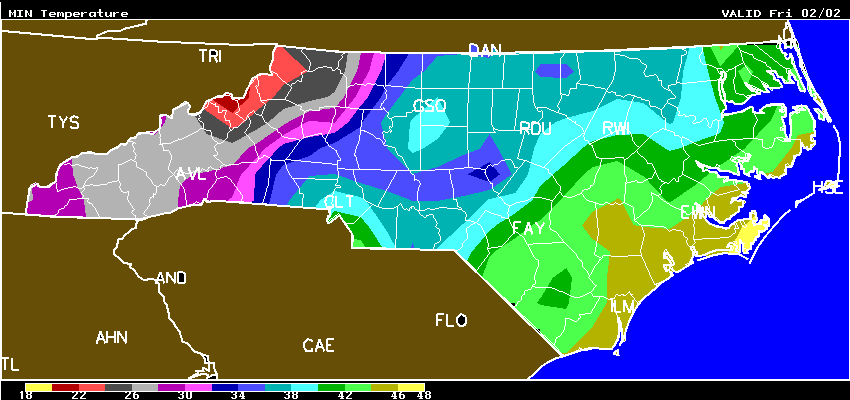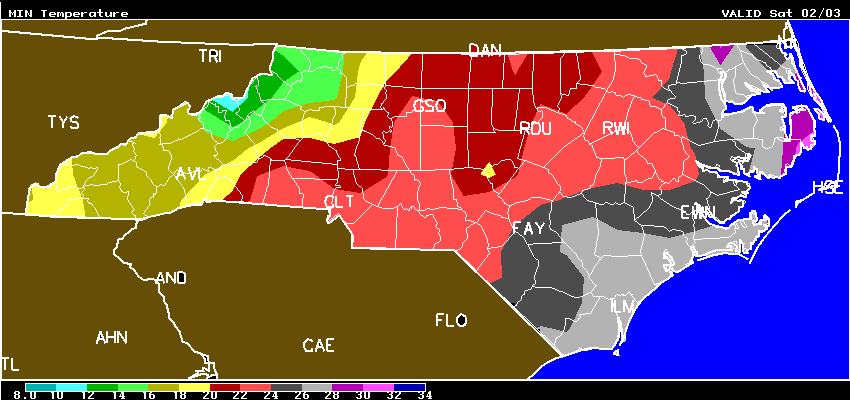 Fig. 1: Predicted Minimum Temperatures for Wed (1/30; upper picture) – Saturday (2/3; lower picture).
Precipitation:
There is a higher chance of precipitation on Thursday and Friday in parts of the Southeast (see Figure 2):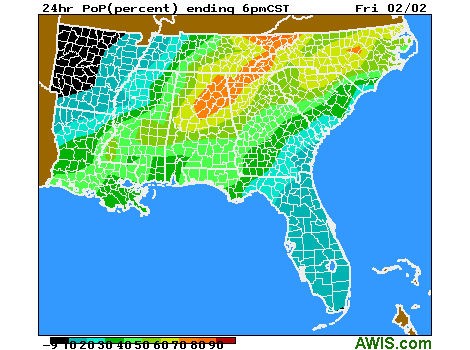 Fig. 2: Prediction of chance of rain/snow over the Southeast.
Local Weather Forecasts:
Maryland:
Virginia:
North Carolina:
South Carolina:
Georgia:
As always, I hope that helps. If you have questions, please contact:
your local extension service (find your county center under https://www.ces.ncsu.edu/), Barclay (strawberrydoc@gmail.com) or me (mark.hoffmann@ncsu.edu).
Thank you
Mark