AWIS Weather Update (1/3/2018)
Good evening and a happy new year to everyone.
To avoid confusion: the AWIS Weather update will continue as usual and we won't need any financial support for this service for this year.
The OUTLOOK service involved a meteorologist, who asked for a fee for his service. This service will be discontinued.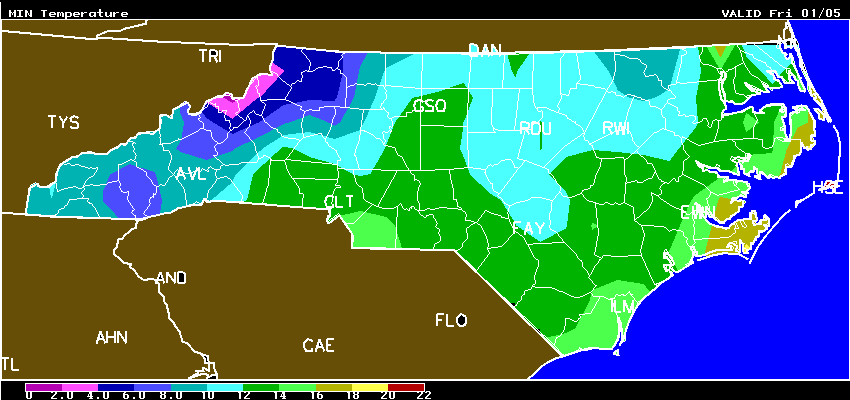 Fig 1: The coldest night will be Thursday to Friday Night with temperature in the low teens. in most parts of NC
Most of you have followed Barclays great advice over the last weeks. I am very thankful for his help and mentorship. If row covers are applied, cold-injury on plants is very unlikely. I also believe that the plants which were conditioned to cold nights over the fall will be fine. If you have increased your GDD by applying row covers in fall, you should have row covers over you plants by now. We can expect warmer weather by the end of this week.
North Carolina:
Virginia:
Maryland:
---
South Carolina:
Georgia:
Thank you and as always I hope that helps
Mark