AWIS Weather Update (12/24/17)
Good morning,
Cold temperatures are underway for the mornings of 12/24 to 12/27. In most regions the temperatures won't drop below 25F, and that shouldn't be a problem (see Figure 1).
But if temperatures in your region will drop in the low 20s or upper teens, that could be a potential night for cold injury on newer leafs, especially if you had row covers over your plants for most of the fall. In such a case, you might consider put  row covers back on. In VA minimum temperatures are predicted to drop to the lower 20s and upper teens in the central part of the state. Please check the tables at the end of this post for your specific area.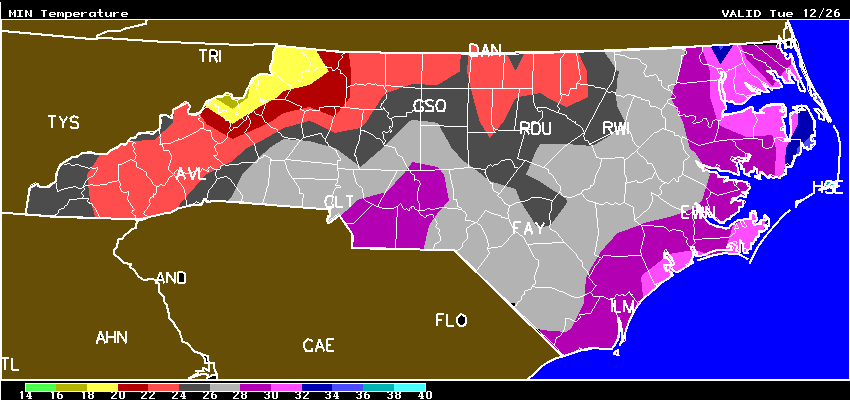 Fig.1: The coldest temperatures over Christmas are predicted to be 12/26 in the morning. Temperatures can drop into the lower 20s in the north part of the State.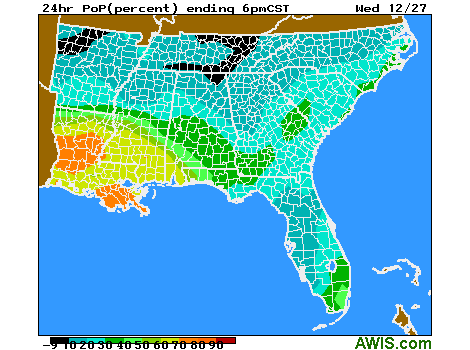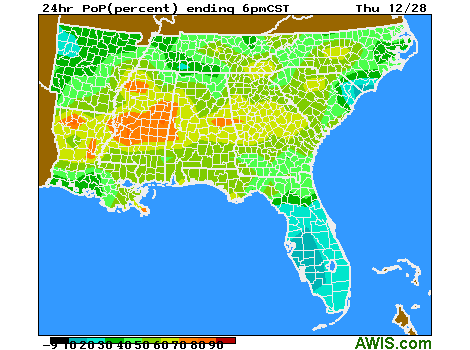 Fig.2: Higher chances of precipitation are predicted for the days after Christmas with slightly rising temperatures.
Regional Updates:
North Carolina:
Virginia:
Maryland:
South Carolina:
Georgia:
As always, I hope that helps and please contact me (mark.hoffmann@ncsu.edu) or the local extension service, if you have questions.
We wish everyone Merry Christmas and a Happy New Year,
Mark Hoffmann