Upcoming Strawberry Programs During Harvest Season (Tue, 4.12.16)
Good afternoon,
Today I am actually involved in a Strawberry Meeting out at the University of Arkansas with university colleagues from all over the country. We are discussing ways to improve the competitiveness of the strawberry industries in different regions of the US, like our Mid-South region. There can be little question that new varieties are of universal interest to strawberry growers. In this photo is Dr. Bill Evans, who has been describing to our group a very successful variety trial he has been conducting at Crystal Springs, MS. Next Thursday (April 21) he is having a Field Day where growers, agents and others can see a number of newer varieties. I realize that many of you will not be able to make it down to Bill's Field Day next Thursday (Field Day Flier)
Realizing that most growers from our immediate area (NC-SC-VA) won't be able to make it down to Crystal Springs next week, I am pleased to make you aware of a Strawberry Twilight Tour that will held in Elm City, NC (near Wilson), on Tuesday, April 26th (4:30-7:00 pm).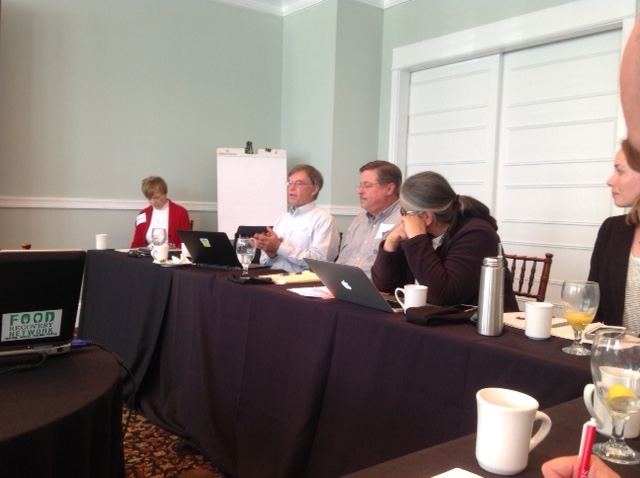 Fig. 1. Dr. Bill Evans of the University of Mississippi, has been speaking to us today about the Field Day he will be hosting on April 21st at the Crystal Springs Research Station.
TWILIGHT TOUR IN ELM CITY, NC (TUESDAY, APRIL 26)
Here is the program for the April 26th Twilight Tour in Elm City that will include a BBQ meal immediately after the field tour of some newer strawberry varieties.
Twilight Tour 4th Draft 4.11.16
This variety trial includes several of the newer University of CA varieties, like Cabrillo, as well as Lassen Canyon's new varieties, Ruby June, Sweet Ann, Lucia and Scarlet.
——————————————Program———————————————-
Strawberry Twilight Tour  & BBQ
Tuesday, April 26, 2015 (4:30 – 7:30 pm)
Elm City, NC 27822
Agenda:
4:30 pm          Registration at research farm (Biological Applied Research, Inc., 5451 Lindsey Rd, Elm City, NC 27822
5:00 pm         Introductions and Welcoming Remarks
5:15 pm          Tour Research Plots of New Lassen Strawberry Varieties – Lucia, Ruby June, Scarlet and Sweet Ann
6:00 pm         BBQ DINNER
7:00 pm         Adjourn
Program highlights:
Lassen Canyon Nursery, Redding, CA, is evaluating the adaptability of their four new varieties under NC growing conditions in several locations, including the research farm of James Driver in Elm City (Biological Applied Research, Inc.).
Growers, agents, agronomists and industry members are invited to join the Lassen Canyon Strawberry Breeders, Jim Bagdasarian and Nick Pinkerton for a Strawberry Twilight Tour of their FOUR new strawberry varieties: Lucia, Ruby June, Sweet Ann, and Scarlet, and enjoy a BBQ.
Several other newer varieties from the University of California can also be seen in this trial, including Albion, Merced, San Andreas and the recently released day-neutral, Cabrillo.
The Lassen variety Sweet Ann, is also being trailed under a low tunnel treatment for rain protection.
Please RSVP by Friday APRIL 22 to Cortney Driver (you can call, send text, or email)
Cell and text number: 919-390-8190
Email: bar.cortney.driver@gmail.com
Was the information on this page helpful?
This page can also be accessed from:
go.ncsu.edu/readext?407195