Please Join Us Next Tuesday for Twilight Tour & BBQ! (6:45am, Thur, April 21st)
Find this article at:
go.ncsu.edu/readext?408432
Good morning,
I am really looking forward to seeing many of you at the Tuesday Twilight Tour and BBQ that begins with registration at 4:30 p.m. Here is the program:
Agenda:  Tuesday, April 26

4:30 p.m.           Registration at research farm (Biological Applied Research, Inc.
5451 Lindsey Rd, Elm City, NC 27822)
5:00 p.m.          Introductions and Welcoming Remarks – Dr. Barclay Poling, Professor Emeritus, NCSU
5:15 p.m.          Tour Research Plots of New Lassen Strawberry Varieties
– Lucia, Ruby June, Scarlet and Sweet Ann, as well as University of CA varieties, Albion, Merced, San Andreas and Cabrillo
6:00 p.m.          BBQ DINNER (under tent) – Menu:  pork BBQ, fried chicken, boiled potatoes, slaw, hush puppies, banana pudding, tea and water
7:00 p.m.          Comments about the strawberry season, including Frost/freeze protection and raffle for an Omega Engineering Digital Thermometer (measures blossom temperatures for frost and freeze control)
7:30 p.m.            Adjourn
Program highlights:
Lassen Canyon Nursery, Redding, CA, is evaluating the adaptability of their four new varieties under NC growing conditions in several locations, including the research farm of James Driver in Elm City (Biological Applied Research, Inc.).
Growers, agents, agronomists and industry members are invited to join the Lassen Canyon Strawberry Breeders, Jim Bagdasarian and Nick Pinkerton for a Strawberry Twilight Tour of their FOUR new strawberry varieties: Lucia, Ruby June, Sweet Ann, and Scarlet, and enjoy a BBQ. In the photo below is Jim Bagdasarian, who has been heading the Lassen Canyon Nursery breeding program since 2000. Jim has been breeding strawberries since 1989! He has developed some very successful varieties for California, including Sweet Ann, which is very popular for organic strawberry growers in California.
Raffle of Omega Digital Thermometer!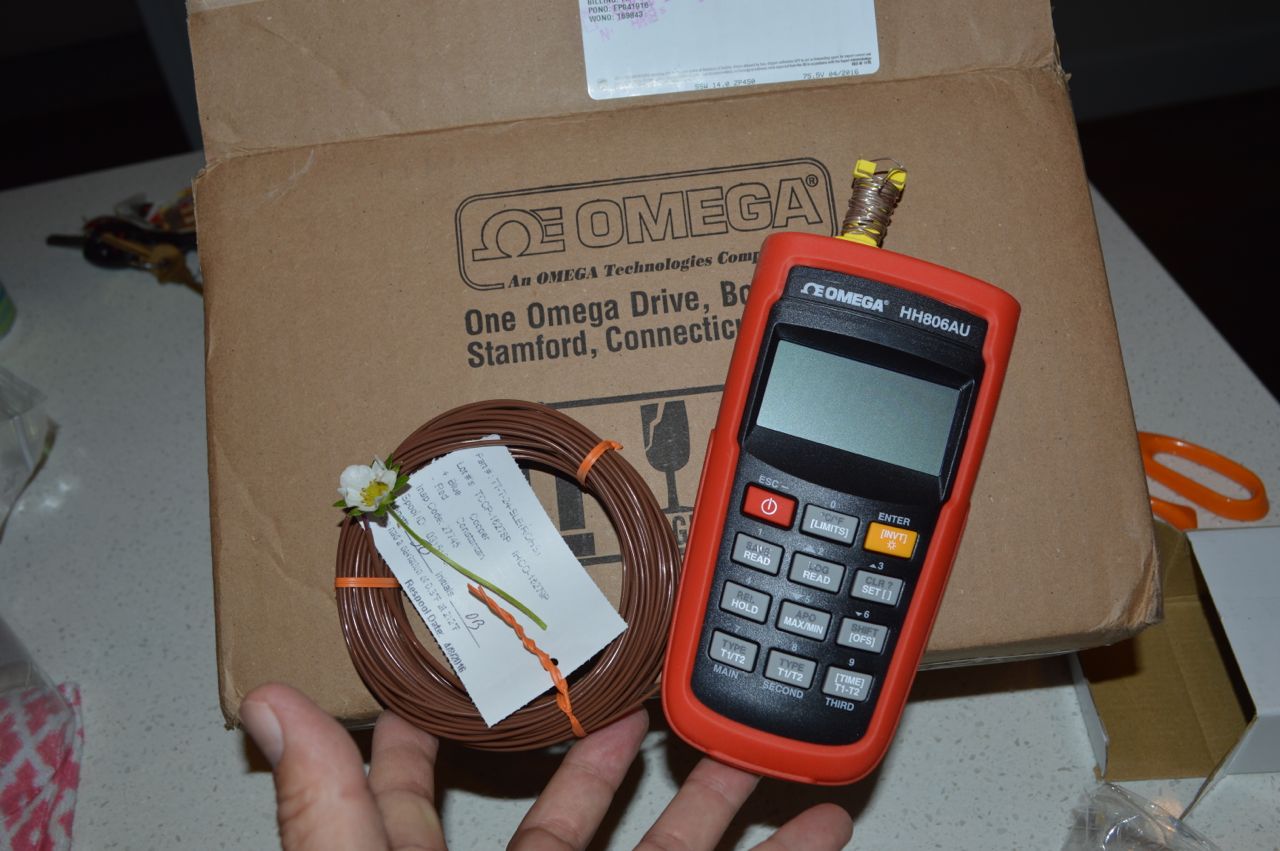 Fig. 1. This is Omega Engineering's latest model digital thermometer that is ideal for measuring blossom temperatures for strawberry frost and freeze management. How I wish more growers owned one of these this spring. Frankly, every serious strawberry grower should own one. Unfortunately, the price of this unit has gone up since I last bought one in 2012. This particular unit will be raffled off at Tuesday's Strawberry Twilight Tour and BBQ in Elm City.
Make sure to send a text message to Cortney Driver, 919-390-8190, to let her know you are coming! She will be calling the caterer tomorrow (4/22) to let them know how many folks to expect for BBQ this Friday at 5 p.m.
Cortney's email: bar.cortney.driver@gmail.com