Photos From the Field Yesterday in Piedmont, NC; Over 1/2 Dozen Open Blooms! (1pm, Wed, 3/9/16)
Find this article at:
go.ncsu.edu/readext?401572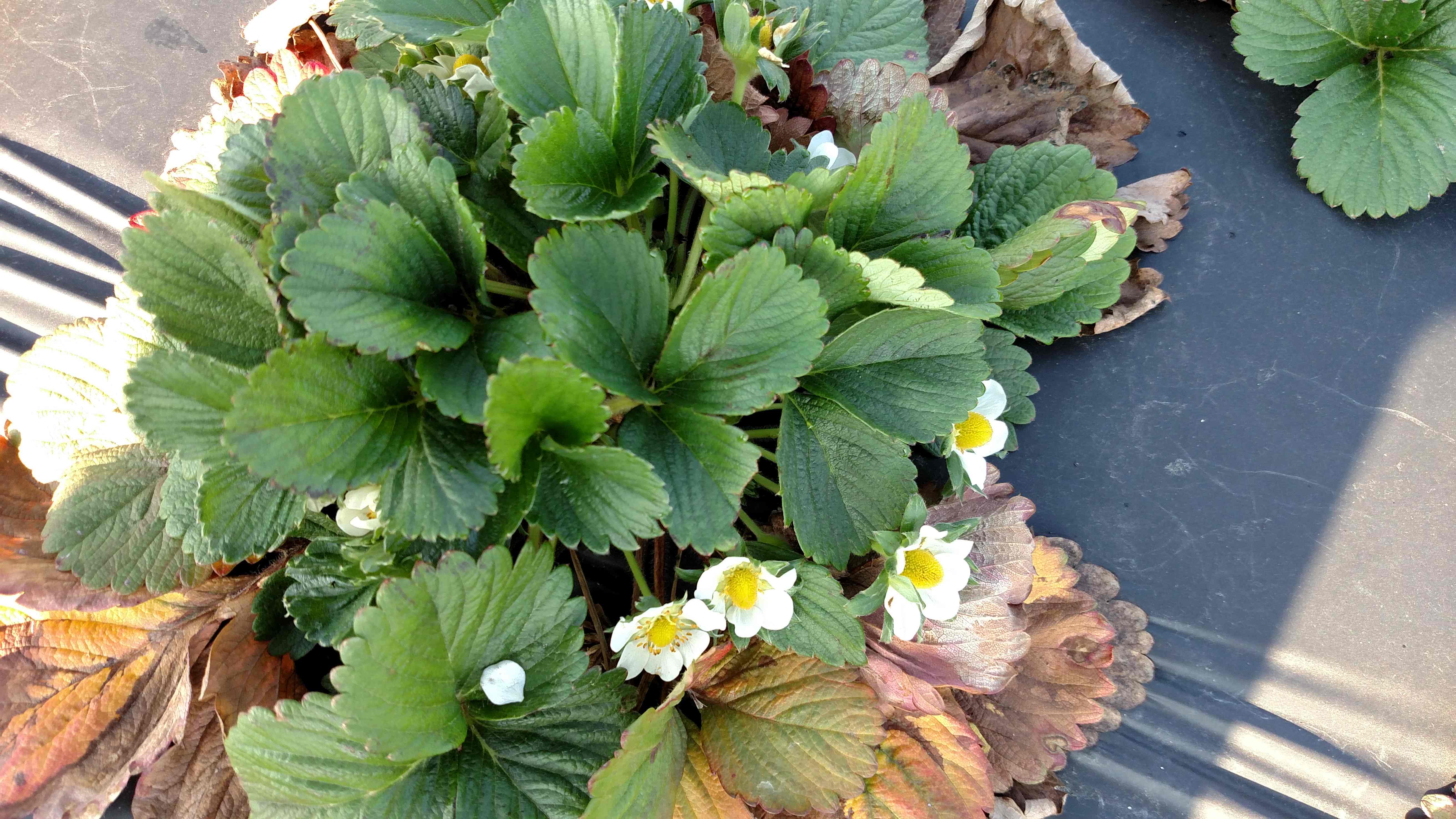 Photo 1. Camarosa in Randolph County, NC. The grower wrote: " Picture of camarosa taken yesterday. Had taken covers off on Monday."  I will find out how long the covers have been "on". Yesterday, I suggested that growers remove the covers from this variety. We had a report from a farmer in Easley, SC, that his Camarosa were significantly ahead of Chandler, and he was contemplating leaving covers on a bit longer to speed things up with Chandler bloom. In yesterday's advisory I cautioned that speeding things up with a row cover is fine, but everyone needs to be aware of just how warm/hot plants may become underneath a cover. In Raleigh, it is sunny today, and air temp will reach 79-80 F — this may be the warmest afternoon of the week! Row covers that lay on top of the crop (floating covers), as is the practice in Mid-South, most definitely interfere with pollination and fruit set (in Louisiana they elevate the covers, and problems with pollination are less common with their system). With blooms opening like this, you will want to have covers OFF. Further, there is no frost in sight at the moment. Remember that Rovral cannot be applied after first fruiting flower appears (according to 2016 SE Regional Strawberry Integrated Pest Management Guide on p.14:2016SEStrawberryIPMGuide
Photo 2. The Strawberry Patch in Whitakers, NC (Region 6). The grower took covers off yesterday. Covers have been on since February 8th (30 days). The grower wrote, "Strawberries look good. I usually cover for over two months."
Good afternoon,
I just received this first photo from a grower in Randolph County who removed his row cover yesterday. I must admit my surprise to seeing this many open blossoms! It would appear that the blossoms are in very good condition. I am pleased the row cover has been removed. The high temps for today across NC and the region are shown below in Fig 4.
In case you are wondering where Randolph Co. is located, it is right in the middle of the state in Region 9 (purple).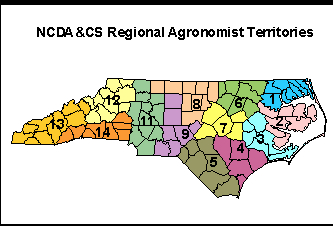 Fig. 3. NCDA & SC Regional Map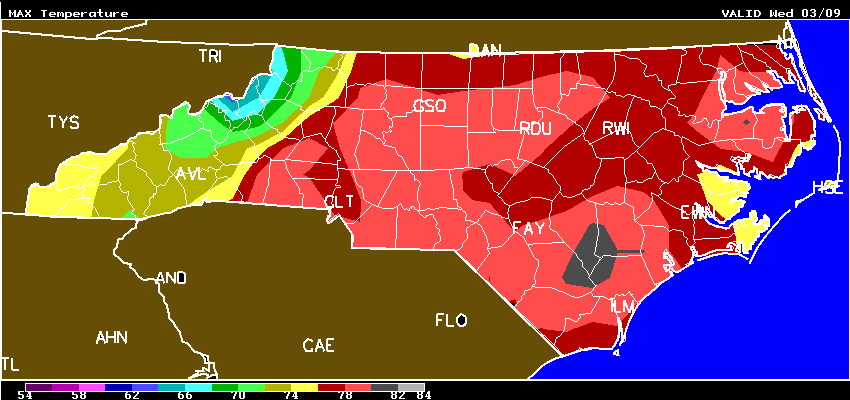 Fig. 4. Maximum temps across NC today. Some areas may see 82-84 this afternoon.
My morning SkyBit for Clayton showed that the canopy temperature today could reach 85 F without a cover! Even more interesting, I opened a Sky bit for a grower in Central VA and saw a canopy temperature for today of 87 F (Fig. 5).
In general, the window for any clean-up operations is now pretty much closed for much of the region. It is truly unbelievable that just a week ago we were standing in a field in Pungo, VA, and saying that growers who have not yet attended to field sanitation better hurry up and do so! Oh well!
Unfortunately, this may be one of those years where botrytis pressure could be serious. You will definitely want to take immediate advantage of the Clemson Service offered by Dr. Guido Schnabel and his team to evaluate botrytis resistance issues in your plants!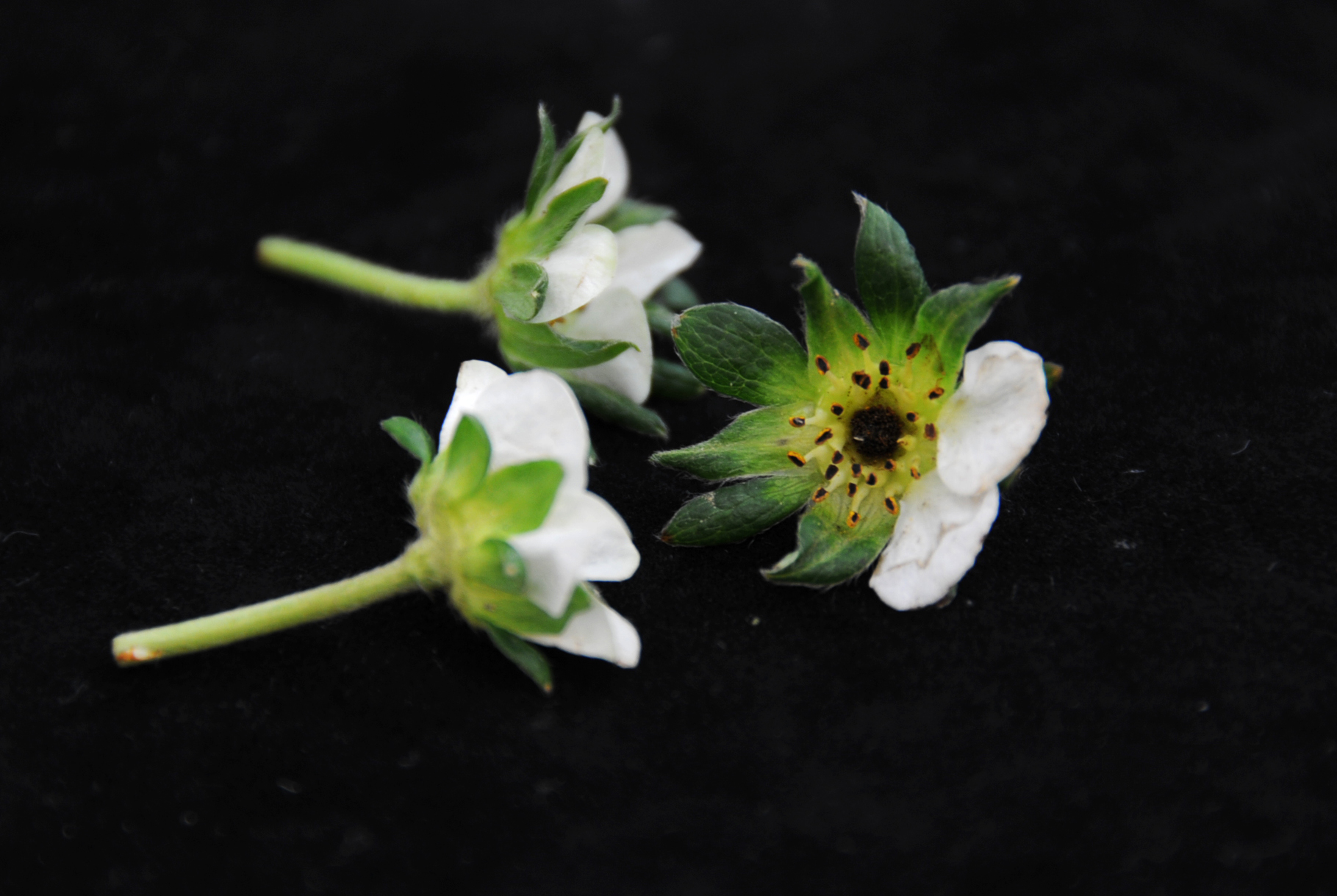 Fig. 5. A 'perfect' flower for resistance profiling. Note the dead flower core.
Added instructions for sending sample:

Flowers should be put in a plastic bag WITHOUT moist paper towel.
Here are the rest of the instructions: 2014 collection instructions (1)
Remember you need to get:  50 dead strawberry flowers/sample
Here is Guido's address (same as on mailing instructions)
Clemson Univ.
105 Collings St./BRC220
Clemson SC 29634
864 643 7131
Editor:  It would be an excellent idea to submit dead blossom samples to Clemson such as those shown in Fig. 4 right away!  I can't tell you how much benefit this service is having to growers! I once said this is the greatest thing to come along since plant tissue sampling, and I meant it! Over the long run we know Dr. Schnabel's service will contribute to improved gray mold control, and avoid total control failure of fungicides. Eric Hunter, a strawberry and nursery grower in Easley, SC, recently summed up the value of this service by saying:
"It (the resistance profile service) has saved me a lot of money personally from not buying a chemical that I would have bought otherwise. Its a great service you provide."
Have a great afternoon!
Dr. E. Barclay Poling
Retired Small Fruit Extension Specialist
& Professor Emeritus
p.s. At the bottom of this advisory please see a multi-state roundup of weather conditions expected by AWIS over the next 10 days.
Fig. 4. Clayton SkyBit
Fig. 5. SkyBit for VA location today
Multistate AWIS 10 Day Detailed Forecast:
MD
10-DAY DETAILED HOURLY WEATHER FORECASTS
VA
10-DAY DETAILED HOURLY WEATHER FORECASTS
NC
10-DAY DETAILED HOURLY WEATHER FORECASTS
SC
10-DAY DETAILED HOURLY WEATHER FORECASTS
GA
10-DAY DETAILED HOURLY WEATHER FORECASTS