Lunch Time Update…growers Reporting Excellent Demand and Record Mother's Day Weekend for Sales (Noon, Wed., 5/13/15)
Find this article at:
go.ncsu.edu/readext?356800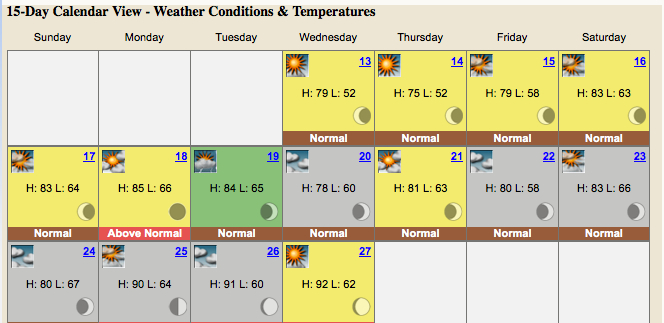 Fig. 1. The weather outlook in Raleigh for the rest of this week is fantastic. We've had some very warm days in early May,  but I would argue we've needed that warm weather to really kick Camarosa into gear! Ana gave growers in Eastern NC and VA a pretty good scare Mother's Day weekend (Fig. 2), but inland growers were virtually unaffected. Record crowds turned out Saturday, May 9 (Fig. 3) at the Raleigh State Farmers Market – you could not find a place to park!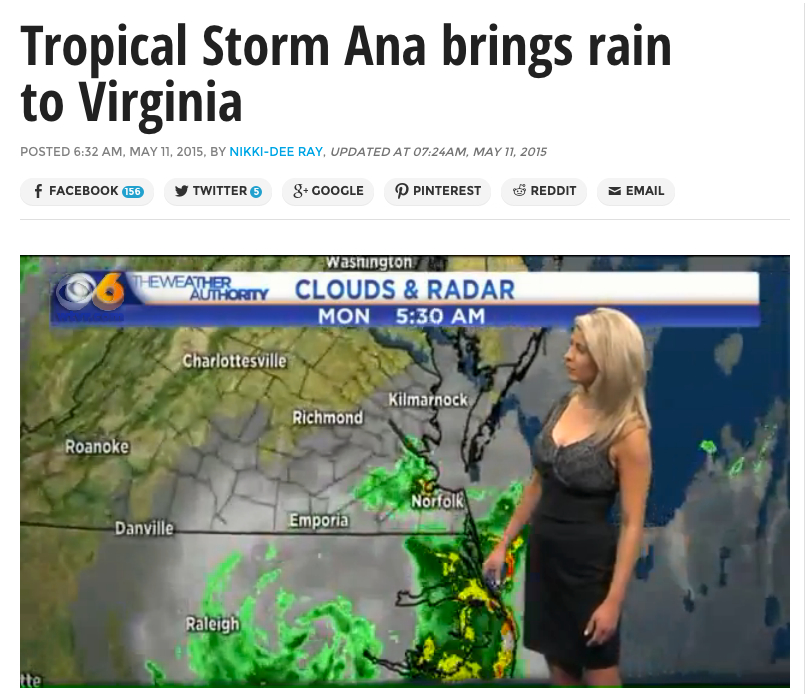 Fig. 2. In Raleigh we did not see any rain activity from Ana until Sunday. Growers across piedmont NC reported record crowds and sales Mother's Day weekend. Tom Baker, in Pungo VA wrote:  We had a very strongMother's Day weekend. "Ana" could have been a factor but her remnantsdidn't come in until late-afternoon on Sunday. "Ana" related rain continued. Monday and we were closed Monday, but the fields really needed Monday "off"
anyhow.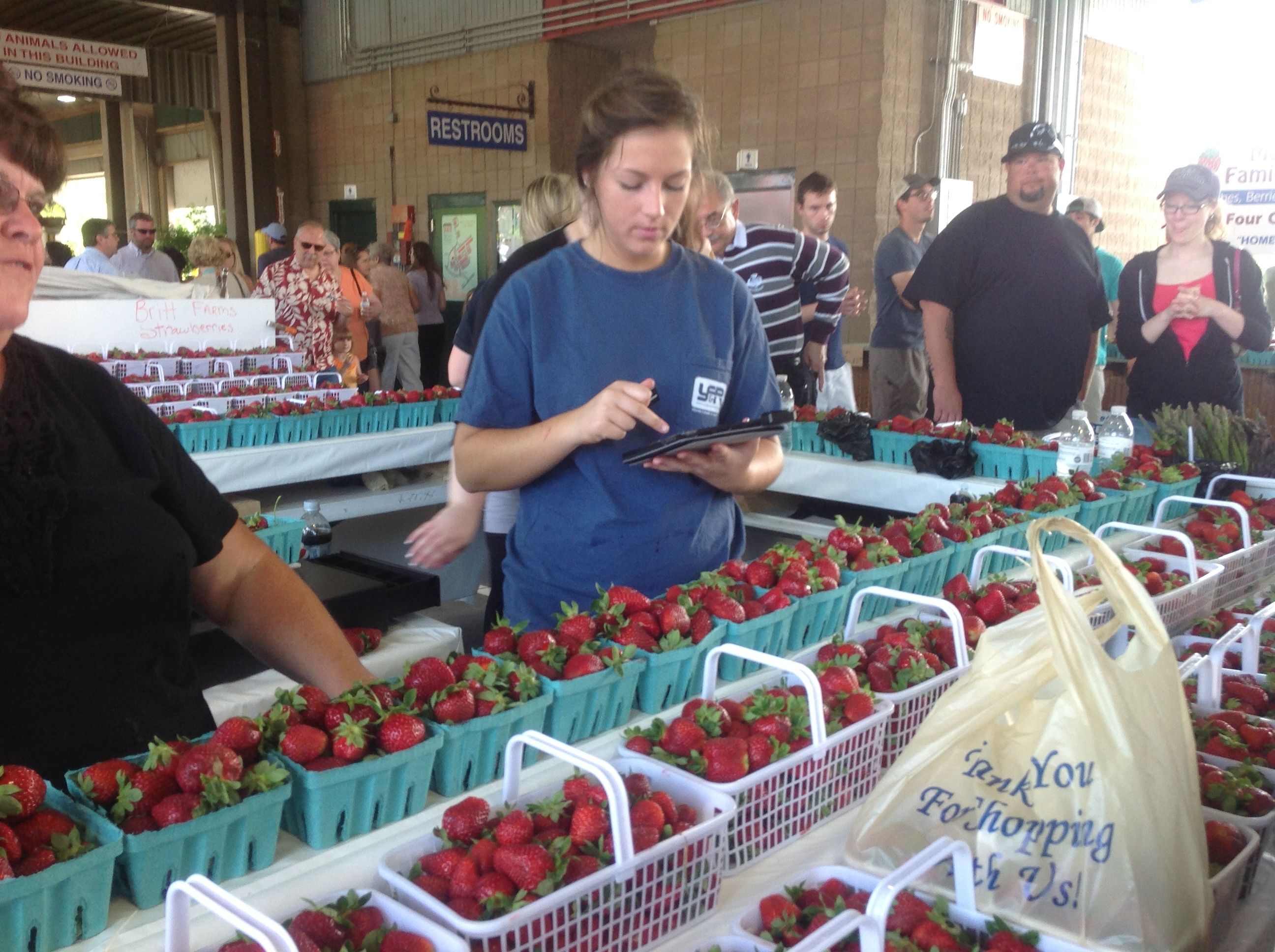 Fig. 3. Record crowds turned out at the Raleigh State Farmers Market on Mother's Day weekend – you could not find a single place to park!
Dear Growers, Agents, Agronomists & Others,
I recall something said by Ashley Porter, Willow Springs, NC, that "if you don't have a good strawberry year, it's a bad year."  And, on the whole, I believe 2015 is stacking up to be a good strawberry year. There have definitely been some challenges associated with the season. And, though it was a very cold March and April, late winter usage of row covers on Camarosa and Chandler was very helpful in advancing the crop by a week or more! Fruit quality has been superb for both of these varieties. Chandler has done very well this season, but this has not been a banner year for Camarosa…the winter was just too cold! Sweet Charlie has gotten some rave reviews from growers across the region, and I even had a call the other day from our friend Bob Rouse in Maryland about the great start to the season that Sweet Charlie provided this year. He wants to make sure the nurseries keep making that variety available! I am seeing a lot growers in NC, including Ashley Porter, utilize Sweet Charlie as a pre-pick for his fruit stand on Hwy 42. I always enjoyed comparing notes with Ashley over the years with Clayton only being 20 min. away. I stopped by his place at the end of April. I was originally going to go by Porter Farms on Thursday or Friday April 23-24, but found myself still doing FROST ADVISORIES for western NC and VA growers! Ashley had a big Festival lined up for the weekend of April 25-26, and as this season would have it, IT RAINED!  A familiar refrain. Nonetheless, Ashley has bounced back nicely, and I must admit that one of the nicest crops of Camarosa that I have seen this year were on his fresh dugs, but something I was really pleased to see were these return blooms on Camarosa  (Fig. 4).
Fig. 4. Many growers have been concerned about how long the Camarosa season may last this year? At Ashley Porter's I could see these new blooms on Camarosa fresh dug plants that will be picked at the end of this month.
You may recall we had growers in eastern NC, like Ron Cottle (Faison), who also experienced April showers that were perfectly timed with the start of his picking Camarosa fresh dugs (mid-April) that had been covered this winter. Despite the rainy and cloudy conditions in April, Ron is still favorably impressed with the 8-10 days of earlier picking row covers provided. I was visiting Ron with an out-of-town group last week, and fruit quality was GREAT (Fig. 5).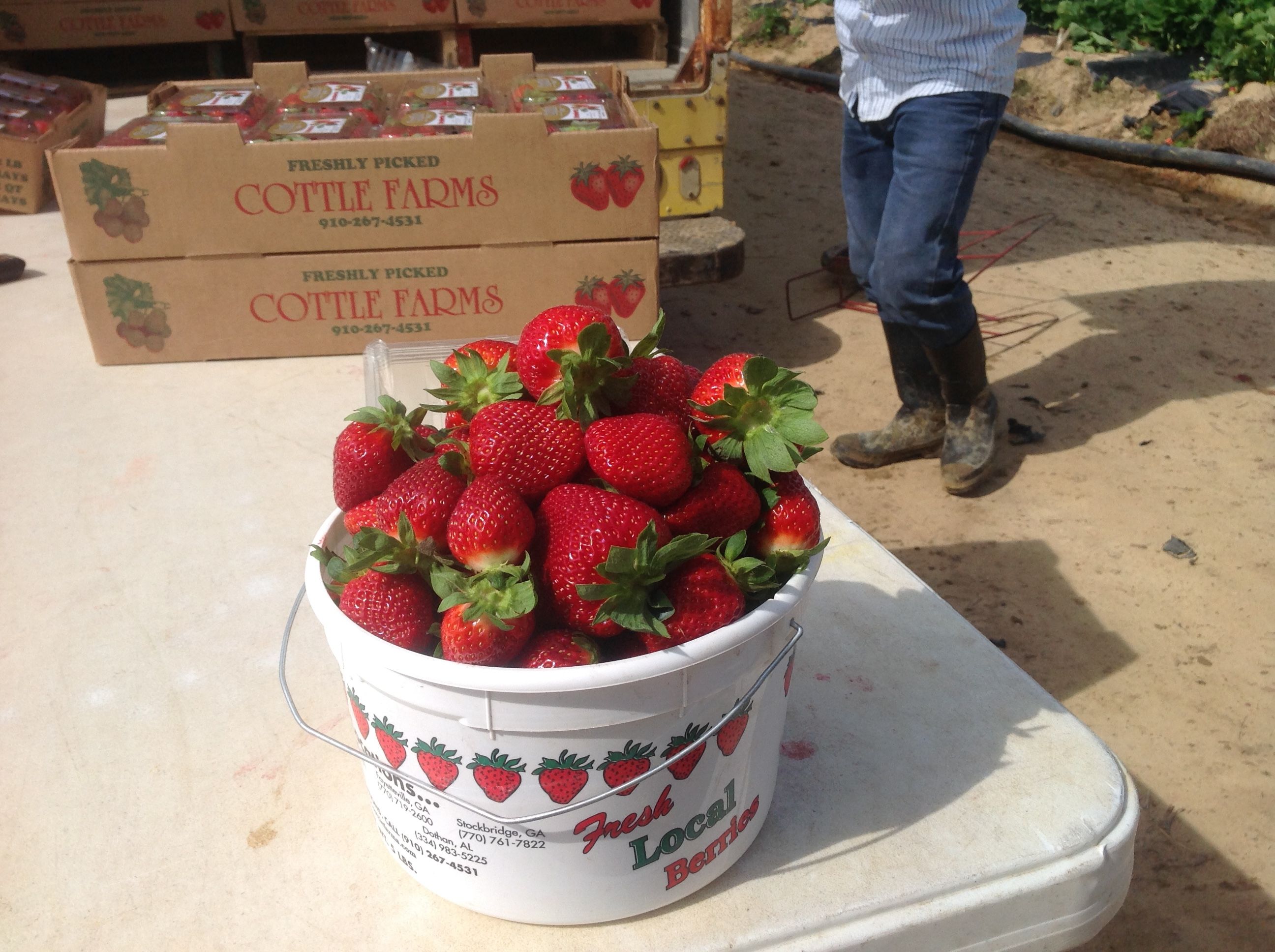 Fig. 5. Camarosa at Cottle's (Faison) on Wednesday morning last week (5/6).
On Thursday (5/7) we stopped by Rudd Farm, Greensboro, and saw some equally amazing 'just picked' Camarosa at the end of the row for sale at their farm stand last Thursday (Fig. 6). The previous Saturday (5/2) I picked up some terrific Chandler and Camarosa berries for a church fundraiser in Raleigh, and I was astounded by the outstanding quality, despite some up and down weather conditions the last week in April.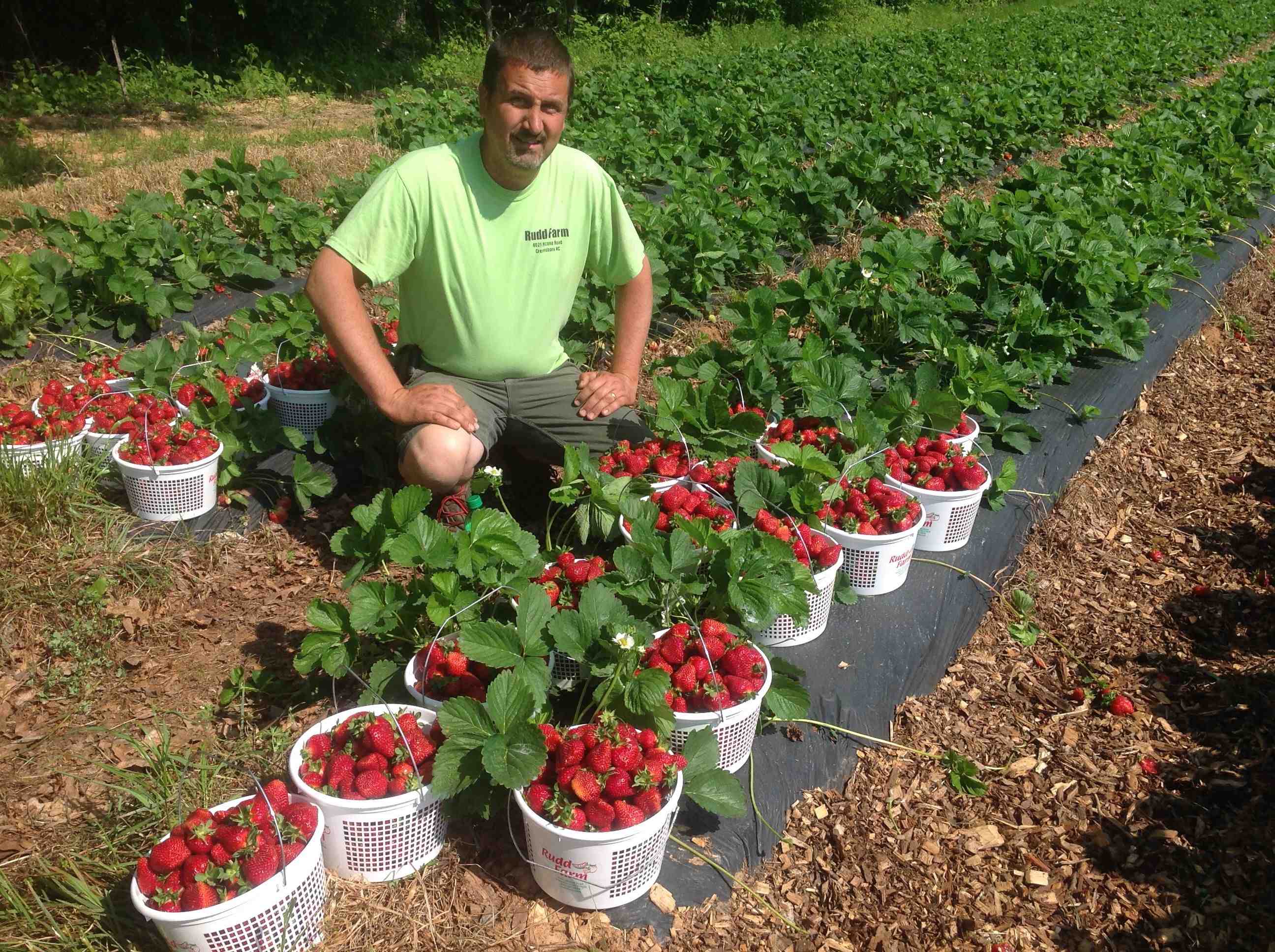 Fig. 6. Rudd Farm in Greensboro, Thursday, May 7.
Hoping this week is another great one for you! I have really enjoyed providing the strawberry weather advisory service this season, and will be recognizing all the growers, nurseries and associations who supported my doing this again. My final advisory will be this weekend.
Barclay
p.s. Just got this picture and note from Eric Hunter, Easley, SC:
"Had a fantastic Mothers Day week and weekend. Record setting. Our Camarosa plants are performing splendidly. Very happy with the crop. They are blooming very well right now. 6-8 blooms on many plants and more buds are coming along. Size, taste, and overall quality of the Cams is super. The Chandlers aren't performing anywhere near what the Cams are doing and they are beginning to wind down. We will have light pickings of them for a couple more weeks, but the size is very small now. Taste is excellent though. The Camarosa planting has literally saved my season this year. We should be picking these plants for at least several more weeks. I've heard from many area farmers whose crop is very light this year and will have a short season and low production."
Thanks. Eric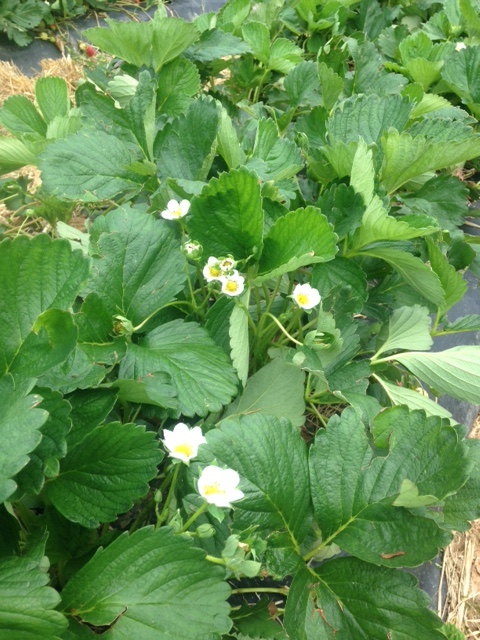 Fig. 7. Blooms on Camarosa, May 11th (Easley, SC). Eric is seeing 6-8 blooms per plant.
Dr. E. Barclay Poling
Professor Emeritus (Strawberry Plasticulture Researcher)
Department of Horticultural Science
Campus Box 7609, 162A Kilgore Hall
NC State University
Raleigh, NC 27695-7609
"An idealist believes the short run does not count. A cynic believes the long run does not matter. A realist believes that what is done or left undone in the short run determines the long run."
Sidney J. Harris, In: Reclaiming a Lost Heritage – Land-Grant & Other Higher Education Initiatives for the Twenty-first Century