Alberta Clipper Next Week Could Bring 'Frost' With Crop at Bloom Stage (6:42pm, Mon., 3/16/15)
Find this article at:
go.ncsu.edu/readext?345849
Good evening,
As noted in today's 9:45 a.m. Outlook, an "Alberta Clipper" type low pressure system is expected to move into our region from the northwest around March 24-26. But, as you can now see in this evening's SkyBit for Clayton (received at 5:30 p.m.), sub-freezing temperatures could be here as early as next Monday morning, March 23rd. In the E-Weather Strawberry Canopy Forecast below, note that the minimum canopy temperature on Monday morning (3/23) at Clayton could be 31 F.
How far along is the crop?Normally, the the answer to the question, "How far along is the crop," is answered on the basis of  location in the state. But, this year I am finding  that growers in the same  area may have crops that range from no visible blooms/plant   to several open blossoms, and it all seems to be dependent on row cover usage. On individual farms, where growers have been using row covers on some sections of the field, and not others,  you can also see quite a lot of variability in flowering.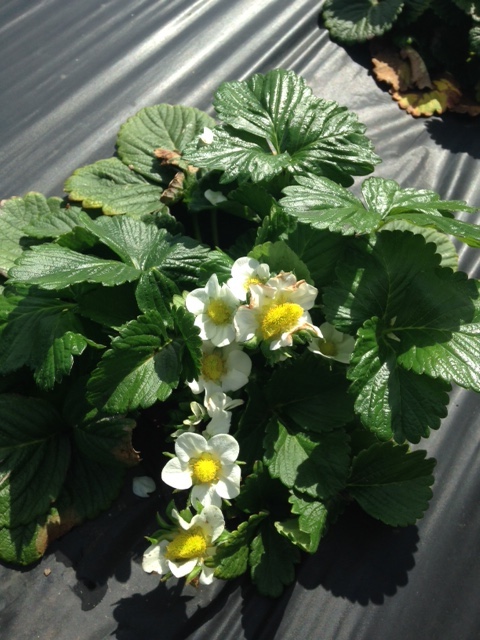 Figure 1. If your crop has reached this rather advanced stage of development, you are definitely going to need to be prepared to do some frost protection anytime now, and we may be seeing our first real frost situation as early as next Monday morning, 3/23/15.
Just this last Thursday, March 12th, I had this note from a grower in Faison, NC:
"Yes lots of good flowers now open under the covers. Plants not covered maybe a week behind with several flowers dead still not even open."  Ron Cottle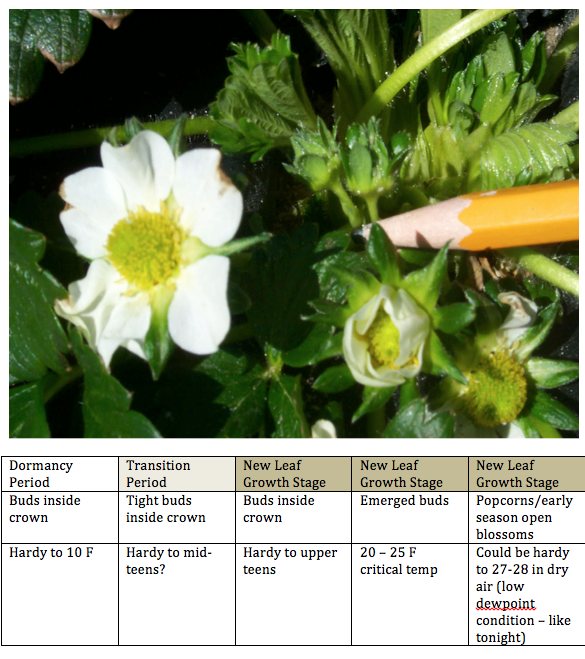 Figure 2. Open blossoms may tolerate temperatures as low as 27 F at this time of year in a low dewpoint 'black frost' event, but in a radiation frost where ice crystals form on the surface of the blossom, injury can occur at even 31 F.
Of course, when dealing with popcorns and open blossoms, we are looking at much higher "critical temperatures" than the tight bud stage. But, my experience with frost protection at the open blossom stage has taught me that you can get injury to this stage from temperatures as high as 31 F, to temperatures as low as 27 F. That is quite a range! If conditions favor a radiation frost where you get visible ice crystal formation on the bloom, it is possible to see damage at the upper end of this range (31 F). But, if there is a dry air mass, it is possible to see open blooms to survive temperatures down to 27-28 F!
All we can say for now is that we could be "in for something" early next week. It is still too early to hazard a guess as to the type of cold event we'll be seeing next Monday morning, but let's take a look at the AWIS minimum temperature maps that are now in the forecast for Monday (2/23) across VA and NC (below):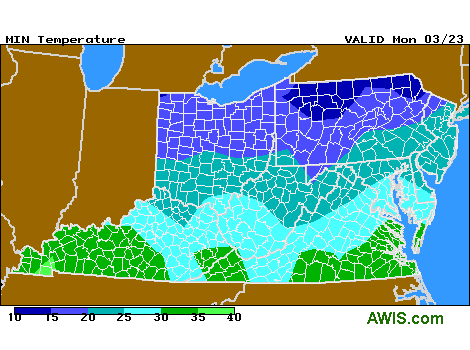 Figure 3. Near freezing temperatures are in the forecast for much of VA on Mon, 3/23. It is still too early to say what type of cold event we may be dealing with?
Figure 4. Even areas in the 36-38 F range (teal) can be at risk for a damaging radiation frost next Monday.
Stay tuned!
Barclay
Dr. E. Barclay Poling
Professor Emeritus (Strawberry Plasticulture Researcher)
Department of Horticultural Science
Campus Box 7609, 162A Kilgore Hall
NC State University
Raleigh, NC 27695-7609
"An idealist believes the short run does not count. A cynic believes the long run does not matter. A realist believes that what is done or left undone in the short run determines the long run."
Sidney J. Harris, In: Reclaiming a Lost Heritage – Land-Grant & Other Higher Education Initiatives for the Twenty-first Century