Quick Update on Weather Systems Coming Next Week and Grower Photos of "Burning" From Arctic Clipper (1:30pm, Friday, 1/23/15)
Find this article at:
go.ncsu.edu/readext?335574
Public Strawberry Weather Alerts for Growers in Mid-South

"Educational Tools for More Profitable Outcomes with Strawberry Plasticulture"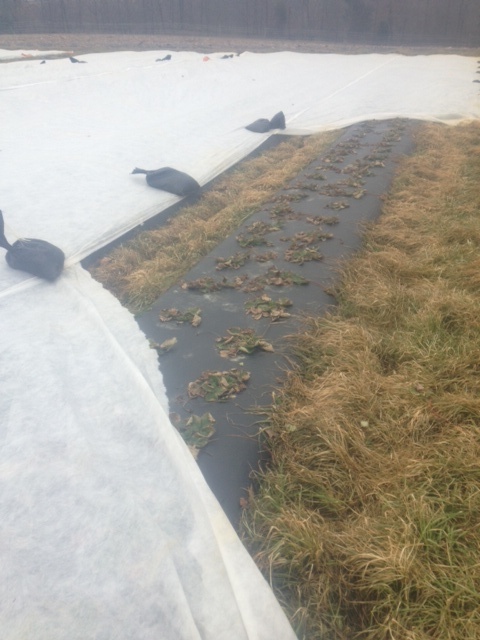 Fig. 1. Danny Van Meter, Clarkson, TN, just sent this photo today showing an area where there was a tear in row during Arctic Clipper in early January. The ryegrass was burned back in uncovered areas of the field as were the strawberry plants. See more photos at the end of this advisory.
Special Weather Advisory on Friday, 1/23/15

Right now all the forecast model are showing a significant cool down early next week in the wake of an  intensifying  coastal storm that will drag some colder air (but not super extreme) down from Canada  the the eastern US Tues into Thursday. We may see low temperatures that are  a few degrees colder than  current models are now forecasting if the low intensifies a bit more than expected.
Here are the AWIS forecasts for next 7 days – again, these could change (and, temperatures go a few degrees lower), if if the low intensifies a bit more than expected.

North Carolina:  AWIS NC Jan 23-30
My Clayton SkyBit – note the 21 canopy on both Wed and Thur (Jan 28, 29)
North Carolina AWIS Maps

Minimum temperature maps for Jan 28 and Jan 29: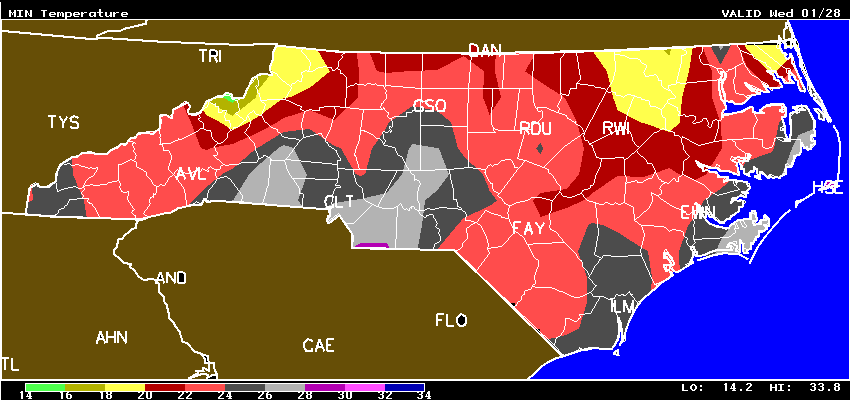 Figure 2. Minimums across NC on Wed 1/28 (this is somewhat different from what was in forecast 2 days ago – see Fig 3)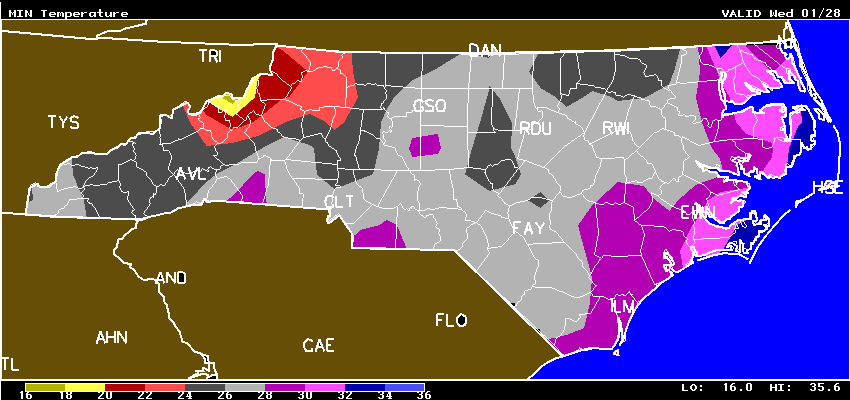 Figure 3. This was the AWIS Jan 21st forecast for minimums on 1/28. You will note how much colder it will be according to today's updated map (Fig 2) on 1/28. Before, the "red" areas were confined to upper mountains, and today we see there is red all over (Fig 2).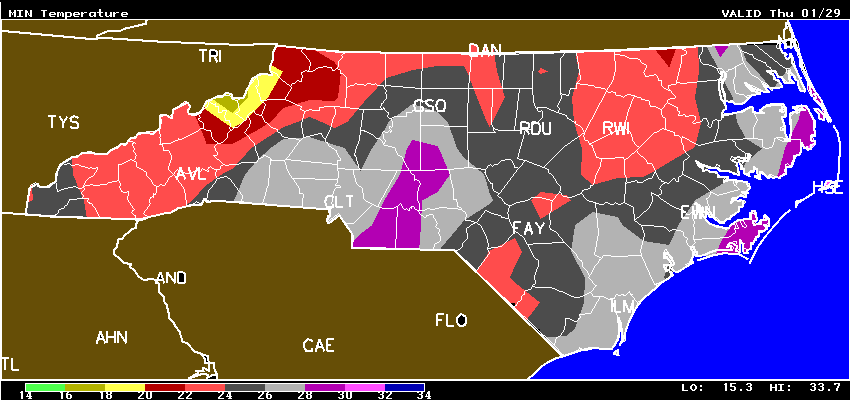 Figure 4. The latest forecast for Thur. 1/29
Virginia
A canopy minimum of 15 is now in forecast for this next Wed morning at this location near Richmond (see map for location of this Skybit).
Wed will be the coldest morning.
Recommendation:  if covers are on, just leave them on  – plus, now its raining in many areas anyway!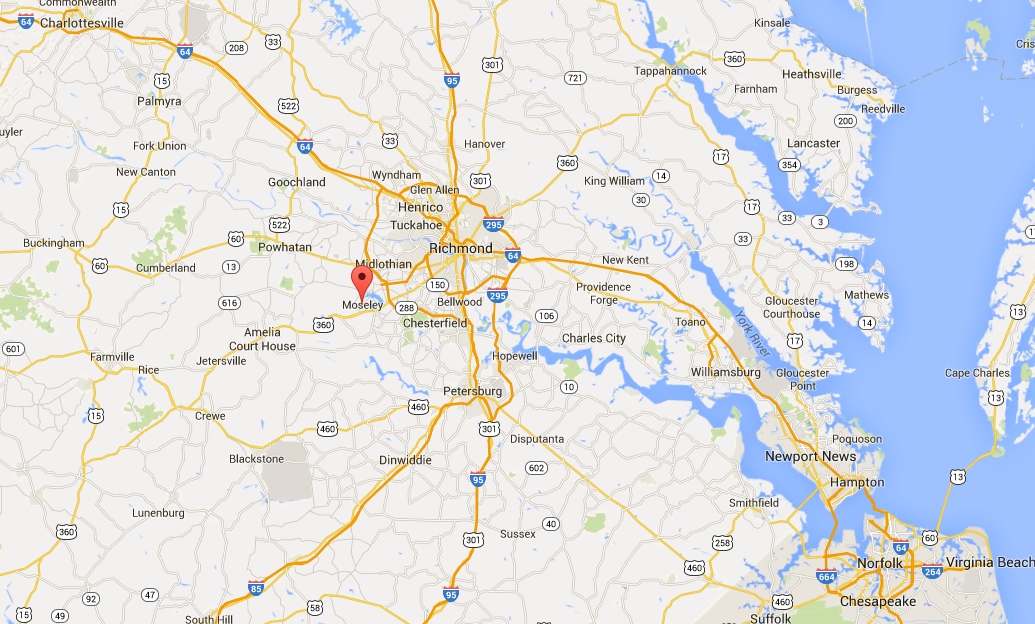 Figure 4. Moseley VA is southwest of Richmond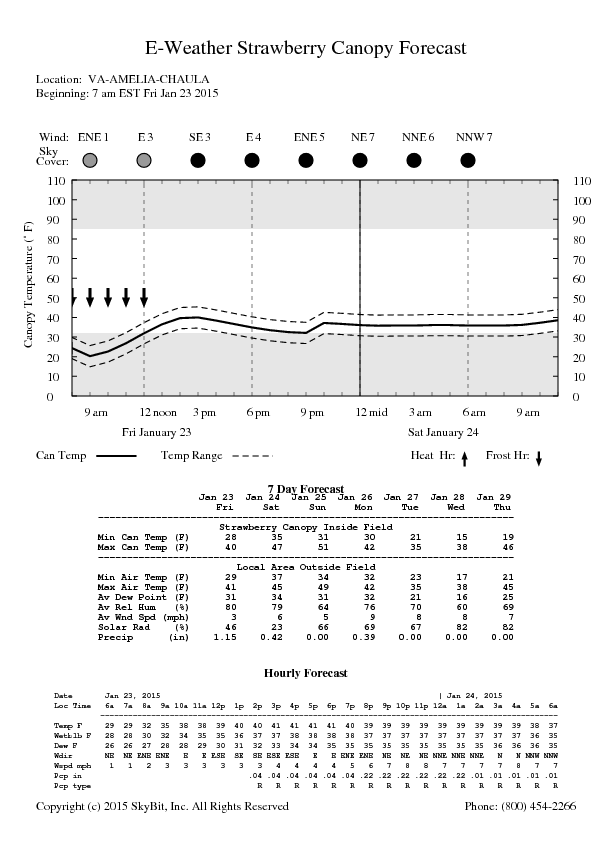 Here are the minimum temps in forecast for VA next week: AWIS VA Jan 23-30
Figure 5. On Tuesday it will be getting much colder in Northern VA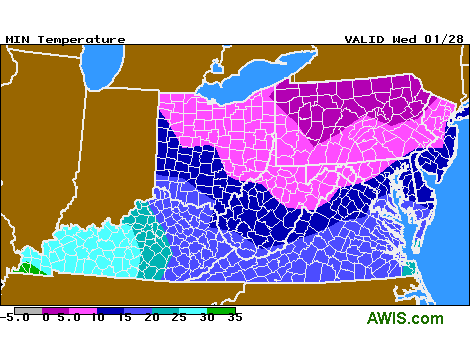 Figure 6. On Wed. the 15-20 F band of cold air (light blue) covers the entire state, except a small area in southeast.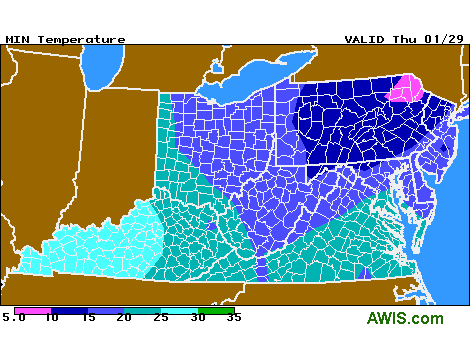 Figure 7. Warmer temps on Thur morning.
Maryland – some very frigid temperatures on Tue and Wed morning in MD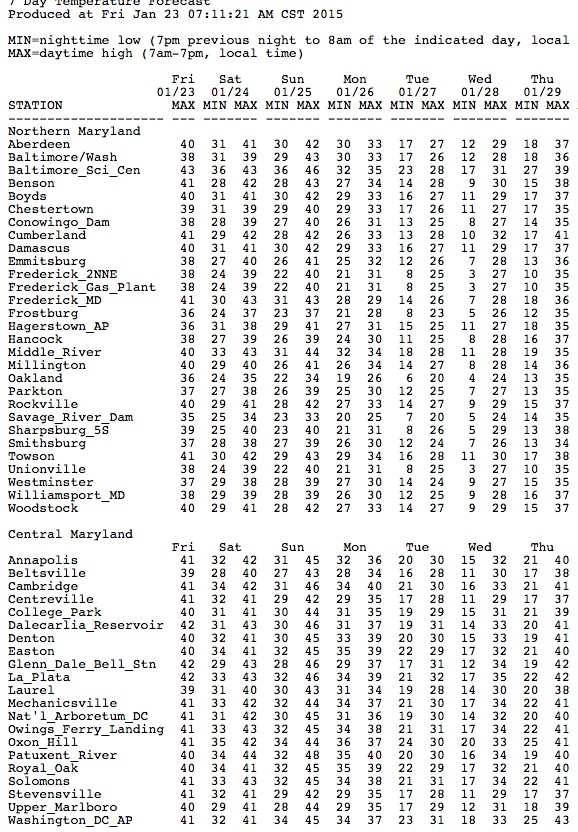 Maryland
Here is the MD AWIS Table of Minimum Temps for the next week:  AWIS MD Jan 23 – 30
 South Carolina: AWIS SC Jan 23-30

Tennessee: AWIS TN Jan 23-30

 Kentucky: AWIS KY Jan 23 -30

Kentucky Grower Report at 12:30 p.m., Friday, Jan. 23 (plants that were uncovered reached 0 F during early January arctic clipper)
Fig. 8. Another photo showing area that had covers "on" during arctic clipper compared to where the cover was "off" – note the burned strawberry canopy and ryegrass in exposed areas.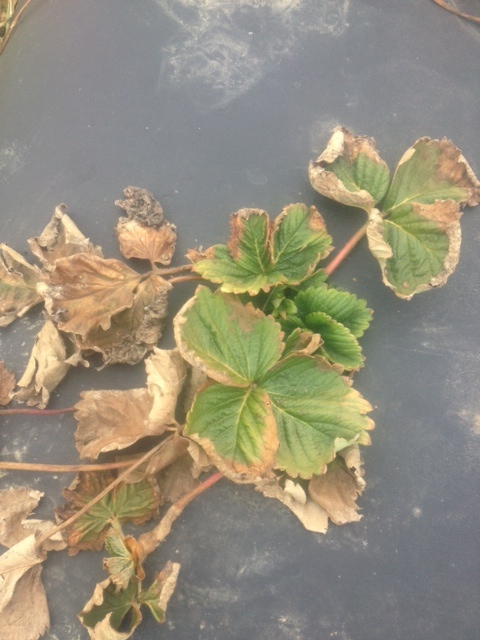 Fig. 9. Exposed area – the plants are more "burned" and will require some added labor for clean-up. I have asked the grower to cut some crowns for us, and perhaps we'll have a chance to examine those photos in another advisory!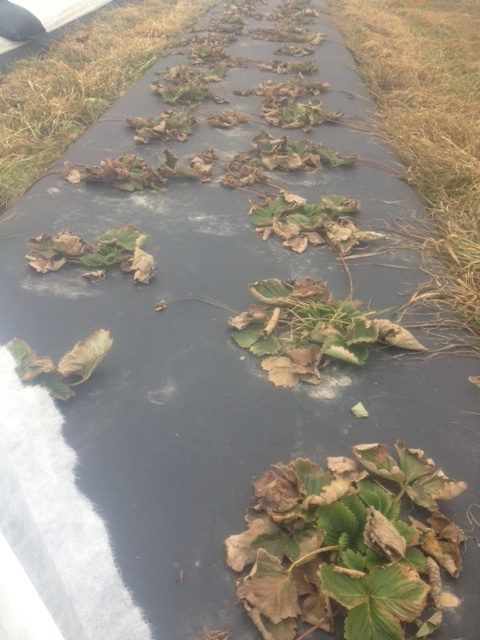 Fig. 10. Plant in lower right corner had row cover protection during arctic clipper.
Photos provided by Danny Van Meter, Van Meter Family Farm, Clarkson, KY
———————-
Have a good afternoon and a very special thanks to Danny for these photos and to Mr. Brooks Brownlee for a much appreciated pledge of $250!

Dr. E. Barclay Poling
Professor Emeritus (Strawberry Plasticulture Researcher)
Department of Horticultural Science
Campus Box 7609, 162A Kilgore Hall
NC State University
Raleigh, NC 27695-7609
"An idealist believes the short run does not count. A cynic believes the long run does not matter. A realist believes that what is done or left undone in the short run determines the long run."
Sidney J. Harris, In: Reclaiming a Lost Heritage – Land-Grant & Other Higher Education Initiatives for the Twenty-first Century