Not the SkyBit I Was Hoping for This Morning – Even Colder Temperatures Wed / Thur (10:30am, 1/7/15)
Find this article at:
go.ncsu.edu/readext?332424
Hello again!
On Thursday, Jan. 2nd, when I first spotted the potential for a "possible issue" on January 8th (Table 1),  I would not have imagined that by tomorrow morning it  could  be 9 F in the strawberry canopy at Clayton! Wow! It was back on Jan. 2nd when I first caught sight of some potential for colder canopy temperatures on Jan. 8th – at that time SkyBit was forecasting 19 F. Now it looks like single digits tomorrow morning at this location. This is why we monitor these things so closely! Between the 30 Day OUTLOOKS, the daily SkyBits, and AWIS updates, I try to give you as much advance warning as possible.
In the event this service is discontinued this weekend,  I will furnish  interested growers and agents information on how to obtain  weather information from different sources.
The final day to make a pledge is this Friday, Jan. 9th.  Right now it could go either way!
Table 1. Canopy Minimum Temps –   Forecasts Beginning on Jan 1st for Jan 8/Jan 9
Clayton, NC – E-Weather Strawberry Canopy Forecast
Forecast
Min Temp
Min Temp
Date/time
Jan 8
9-Jan
Thursday
Jan 1- 7 p.m.
28
na
Friday
Jan 2- 7 p.m.
19
24
change
-9
na
Saturday
Jan 3- 7 p.m.
16
17
change
-3
-7
Sunday
Jan 4- 7 a.m.
16
15
change
0
-2
Monday
Jan 5- 7 a.m.
12
15
change
-4
0
Tuesday
Jan 6 – 7 p.m.
11
15
change
-1
0
Wednesday
Jan 7 – 7 a.m.
9
14
change
-2
-1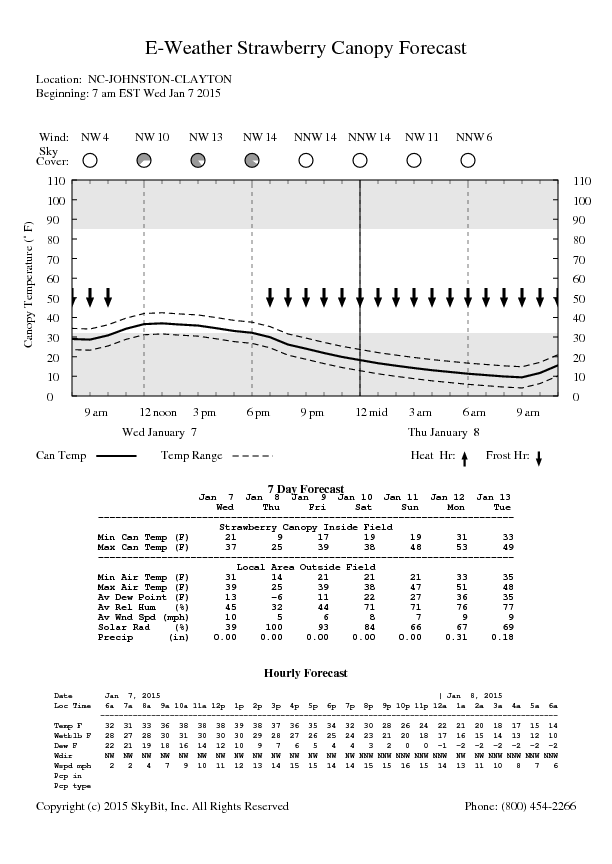 Fig. 1. This morning's SkyBit shows a minimum now of 9 F for tomorrow morning.
To get you started on alternative sources of weather information, you may wish to contact these vendors:
AWIS Inc.—Agricultural Weather Information
Service Inc.
P.O. Box 3267, Auburn, AL 36831,
888-798-9955, ext 1 or 334-826-2149
info@awis.com
www.awis.com
ZedX, Inc. (SkyBit)
369 Rolling Ridge Drive
Bellefont, PA 16823
800-454-2266
info@skybit.com
www.skybit.com
Dr. E. Barclay Poling
Professor Emeritus (Strawberry Plasticulture Researcher)
Department of Horticultural Science
Campus Box 7609, 162A Kilgore Hall
NC State University
Raleigh, NC 27695-7609
"An idealist believes the short run does not count. A cynic believes the long run does not matter. A realist believes that what is done or left undone in the short run determines the long run."
Sidney J. Harris, In: Reclaiming a Lost Heritage – Land-Grant & Other Higher Education Initiatives for the Twenty-first Century