Berry Growers Needed to Complete SWD Survey (Sat., 12/27/14)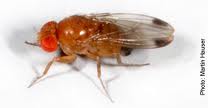 Dear Berry Growers, 
Entomologists working on spotted wing drosophila (SWD) have conducted annual impact assessments for the last two years. They do this through an online survey and paper surveys at grower meetings. The information from this survey is very important to justify funding for work on SWD and to determine their research, extension, and education priorities.
Would you be willing to complete this important survey?
Please let Dr. Hannah Burrack know if you have any questions.
Hannah J. Burrack
Associate Professor & Extension Specialist
Department of Entomology
NC State University
919.513.4344   email: hannah_burrack@ncsu.edu
Have a great weekend!
Dr. E. Barclay Poling
Professor Emeritus (Strawberry Plasticulture Researcher)
Department of Horticultural Science
Campus Box 7609, 162A Kilgore Hall
NC State University
Raleigh, NC 27695-7609
barclay_poling@ncsu.edu
Was the information on this page helpful?
This page can also be accessed from:
go.ncsu.edu/readext?331116