Can We Develop a Regional Plan to Fund Strawberry Breeding?
Find this article at:
go.ncsu.edu/readext?323580
Dear agents, agronomists, growers and others,
Since early fall, the NC Strawberry Association has been reaching out to the deans and directors at NC State, VA Tech, Clemson, UGA, Univ. of TN, and U of AR, to invite them to the upcoming Southeastern Strawberry Expo in Pinehurst, Nov. 17-19,  to be a part of stakeholders meeting where we will consider the need for a public strawberry breeding as well as extension programs that could benefit strawberry growers across our region. We have even planned a special breakfast meeting for the administrators who will be coming to Pinehurst to meet with Dr. Vance Whitaker. Dr. Vance Whitaker, Strawberry Breeder and Geneticist, University of Florida, will be delivering the Expo keynote address, "46 Years of Strawberry Breeding in Florida." The strawberry variety introductions of Dr. Whitaker, and his predecessor, Dr. Craig Chandler, have made it possible for Florida to achieve a remarkable expansion in the size of its industry over the last 25 years.
Cost of strawberry breeding?  Everyone is understandably concerned about "the high cost of a strawberry breeding program," but what many folks don't appreciate is that through plant royalties paid to the university, or universities (in the case of a university consortium), these programs may eventually  become self-sustaining. As I shared in a follow-up letter to land grant administrators on October 7th:
"Everyone is looking for programs that can be "self-sustaining" and I think you will find it very interesting to learn from Dr. Whitaker about the Florida strawberry breeding program that is now generating nearly 1 million/year from plant royalties – compared to only $70,000 in 2008!"
Grants:  Another revenue stream that we should not overlook for potential funding of a strawberry breeding program for the Mid-South are funds from the USDA! Just this morning I read of an award of $10-million from the Specialty Crop Research Initiative to a team of scientists from 14 universities over a five-year period to combine disease resistance with important horticultural characteristics using modern DNA-based tools to deliver new cultivars. It is exciting to note that Dr. Whitaker, who leads the University of Florida strawberry breeding program, will be playing a key role in developing and implementing DNA-based tools as a strawberry demonstration breeder in the project. According to Dr. Whitaker, funds from this grant will  enable him to develop several new DNA tests that will help him to predict what crosses to make before ever having to go to the field! In a quote to Growing Produce (Oct 27, 2014), Whitaker said:
"Employing these tests will add a new level of precision to our breeding program…We hope to breed better new varieties with the combinations of traits that growers, marketers and consumers all want."
Grower assessments:  To fund a start-up strawberry breeding program in the Mid-South, grower assessments can be a valuable source of funding. In NC strawberry growers presently pay $3/thousand plants (this generates about $40,000/yr). Obviously, $40,000/year is a far cry from the approximate $200,000/yr a strawberry breeding program may cost, but imagine the possibilities if strawberry plasticulture growers in Virginia, South Carolina, Georgia, Tennessee, Alabama, and possibly Kentucky had similar plant assessments? In speaking to strawberry growers this past weekend in Arkansas, both Dr. Frank Louws and I got the definite impression that growers in Arkansas could be very interested in making an investment of plant check-off funds into an advanced  strawberry breeding program that would generate new strawberry varieties "with superior product quality, taste and disease resistance (Growing Produce, Oct 27, 2014).
Article link – http://www.growingproduce.com/fruits/big-bucks-given-to-grow-better-fruit-crops/?utm_source=knowledgemarketing&utm_medium=newsletter&utm_campaign=afgenews%2010292014&omhide=true
It's not to late to register for the Southeastern Strawberry Expo! On November 18, 2014, strawberry plasticulture growers from all over the Southern Region will be gathering in Pinehurst, NC, to discuss with land grant university leaders the need for a public breeding program for strawberry growers across our region. As I said to the growers in Conway, AR, last weekend, one of the most effective ways to "improve the sustainability" of strawberry production in southern states is by breeding new cultivars that combine necessary horticultural characteristics (e.g. good flavor and yield), with higher levels of disease resistance.  Both Chandler (released in 1983) and Camarosa (released in 1992), have excellent horticultural characteristics, but neither of these older varieties have disease resistance to Phytophthora Crown Rot, Black Root Rot, and Anthracnose Fruit Rot. Growers in Arkansas were very interested to learn how Albion, a newer DN strawberry, has excellent  Phytophthora resistance (score of 4.9 on 5.0 scale)
Source:  Patent releases notice for Albion (US PP16,228 P3, Jan. 2006)
Furthermore, it is exciting to see that Merced (see Fig. 1), a very recent introduction from UC has a score of 4.5 for Phytophthora (see Table below):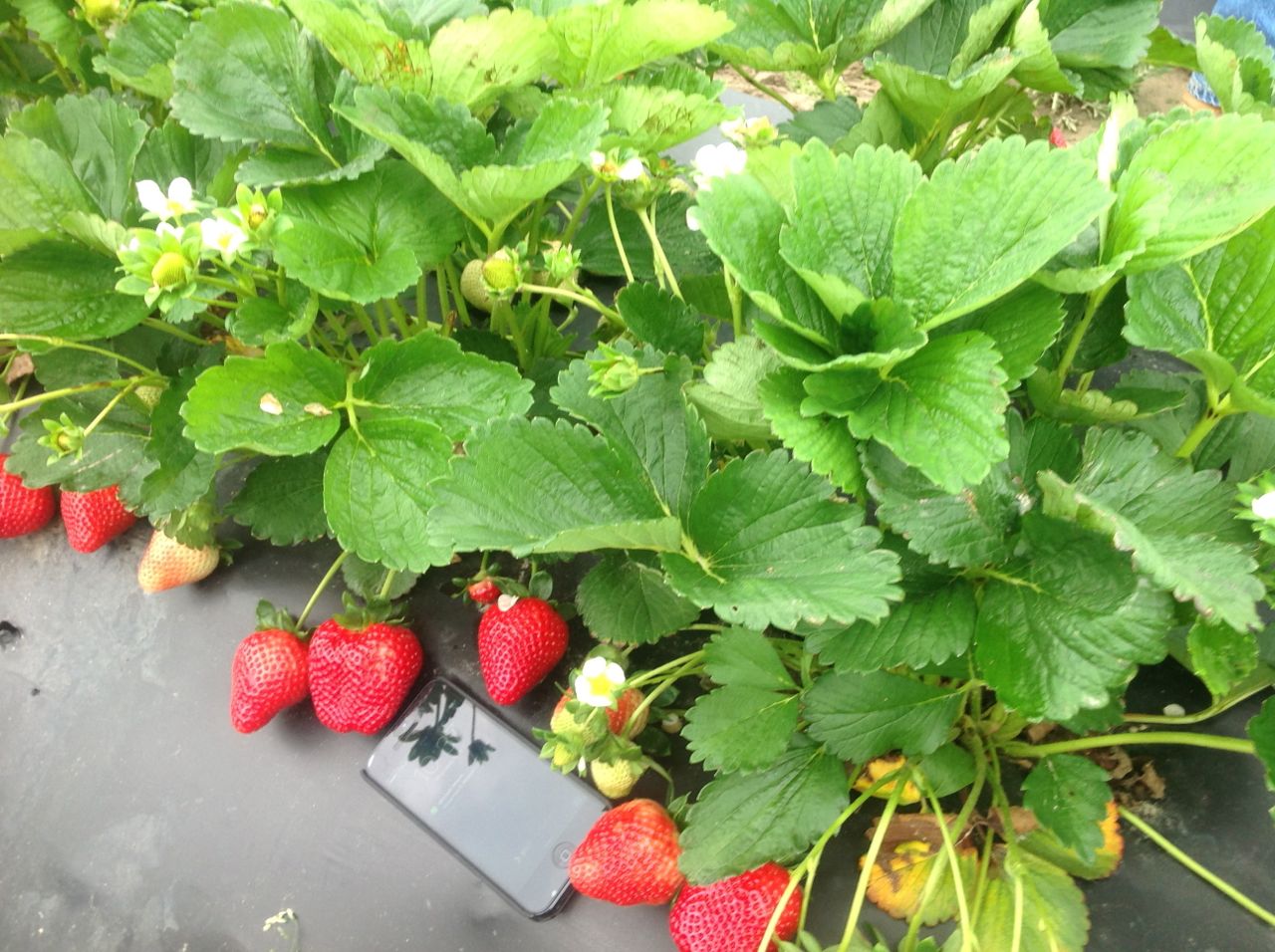 Fig. 1. Merced at the Cunningham Research Station, Kinston, NC (photo:  B. Poling)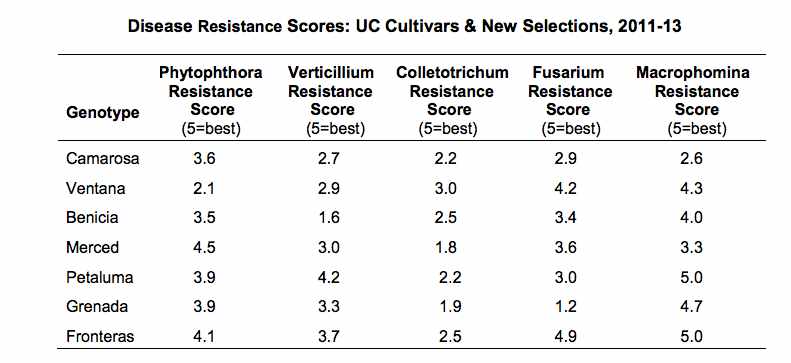 Have a great day!
Barclay
p.s. The Association has negotiated a fantastic hotel rate at the nearby Homewood Suites (the Pinehurst Resort has sold out for Monday night). The hotel information is inclruded with these registration forms:  SE Expo Oct 27 forms
p.s.s. NC growers will be voting on a Referendum in Pinehurst to raise the plant check-off amount from $3/1000 plants to $4/1000 plants.
Dr. E. Barclay Poling
Professor Emeritus (Strawberry Plasticulture Researcher)
& Interim Exec. Dir., NC Strawberry Assn., Inc.
Department of Horticultural Science
Campus Box 7609, 162A Kilgore Hall
NC State University
Raleigh, NC 27695-7609