RAFI Crop Insurance Initiative & Strawberry Crop Outlook (May 24, 2014)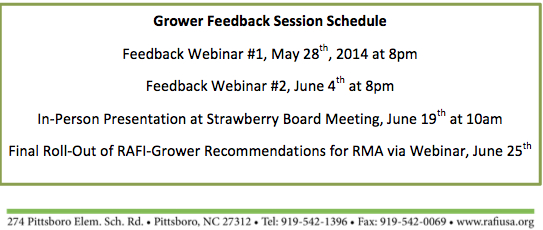 You never know when something like this can happen to you!!
Mid-south Weather situation and crop outlook:
There may be some shower activity in the week ahead on Tue/Wed, but those aren't terribly "critical" days for picking, as is the whole Memorial weekend! And, for today, tomorrow and Monday (Memorial Day), we have some terrific weather in the forecast. I have been seeing lots of really nice email ads and Facebook postings by growers for this weekend, and I personally know a lot of people who will be out picking this morning at strawberry farms in the the Raleigh-Apex-Durham-Knightdale-Clayton area.
Although the last few days have been warmer (and, above seasonal average temperatures), I think we really lucked out with the relatively cool weather pattern of last weekend — had the weekend of May 17-18 been extremely warm, as it was May 12-14, that could have led to a truly short and sweet strawberry season, but as I was quoted in the News and Observer yesterday in an article about Danny Page's strawberry farm, "It's anyone's guess on how long the season will last."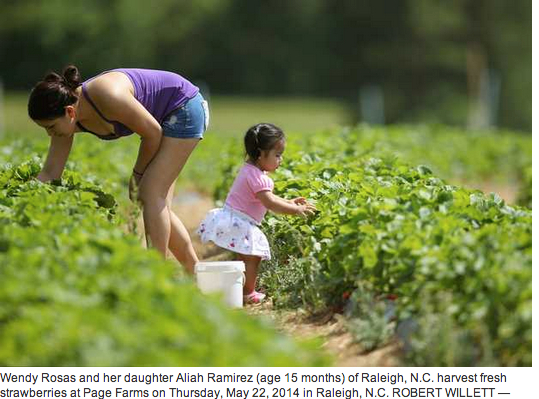 Fig. 1. Photo that was featured in Thursday's N&O http://www.newsobserver.com/2014/05/22/3881072/the-days-best-052214.html
By having had the benefit of a very cool Saturday-Monday (5/18-5/20), things are now setting up nicely for both this weekend (though many Camarosa growers wish they had more berries at the moment), as well as what now looks to be a surprisingly strong finish to the 2014 season in June. The 2014 season has already left the difficult 2013 season in the dust, and the prospect of 1-2 weeks more of picking in June would be just fantastic.
In a visit to Richard and Faylene Whitaker's in Climax, NC, on Friday afternoon, May 16, you could see they had a lot of Camarosa berries "on the way."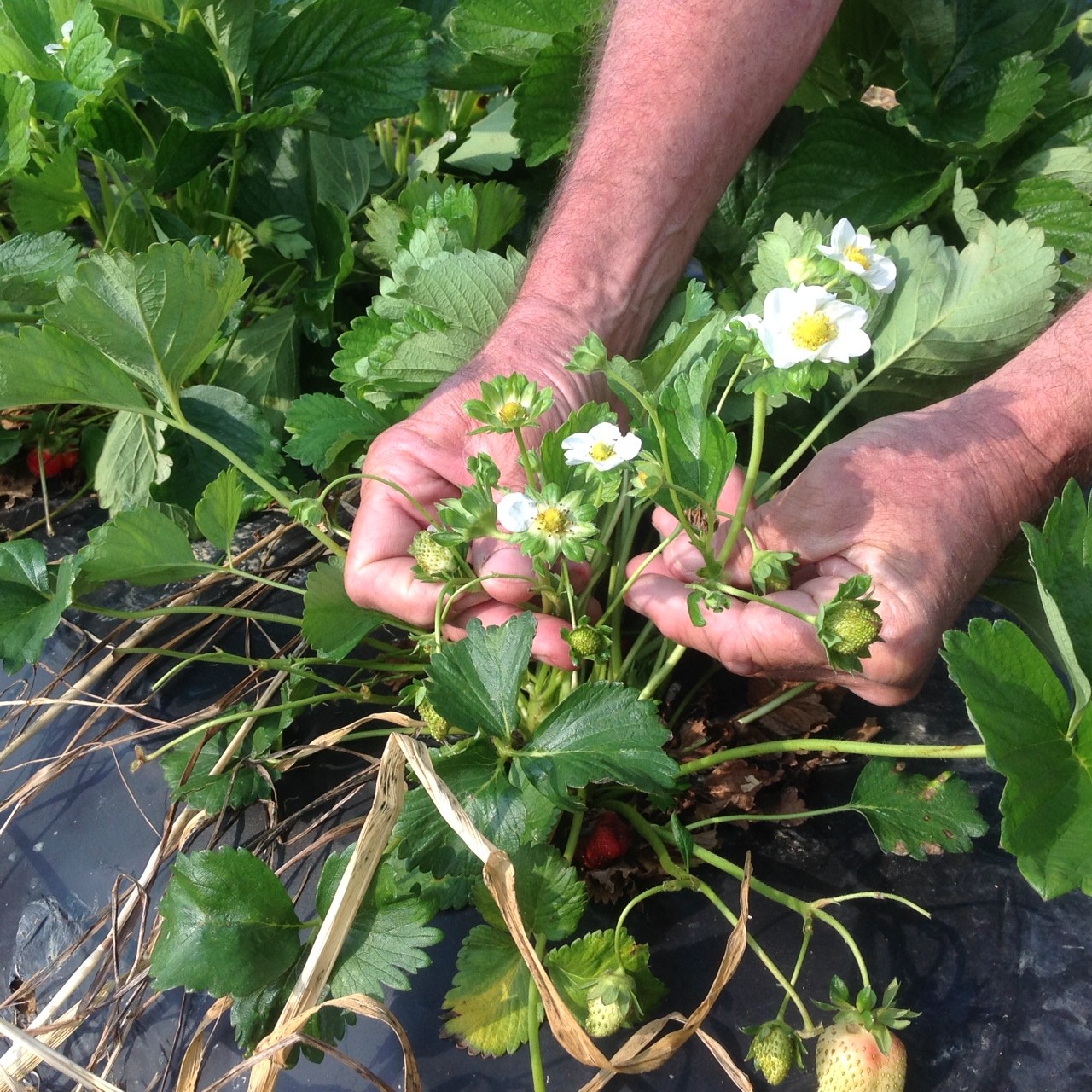 Fig. 2. Photo taken in Climax, NC on May 16 (Fri) – this Camarosa plant shows good fruiting potential for June. And, the weather of this last week was really pretty ideal for the development of larger greenish/white berries – they are "Just Ripe" for this Memorial weekend!
It was exciting for me to see a very nice Albion plant at the Piedmont Research Station this past Thursday morning (Figure 3). I know a lot of growers have tried Albion, and did not like it for its low yields compared to Camarosa. However, you can find just as many who have tried it, and are sticking with it! Frankly, it still needs a lot of cultural research work! The best breeding programs in the world always have the breeder working side by side with a horticulturist who is able to come up with the best "tricks" for actually growing a new variety in a region like ours. And, what is the real possibility for our region to utilize this day neutral for a fall season strawberry. That's going to be a super good discussion topic for the fall Strawberry Expo in Pinehurst, Nov. 17-19, 2014 (Fall cropping with Albion and San Andreas).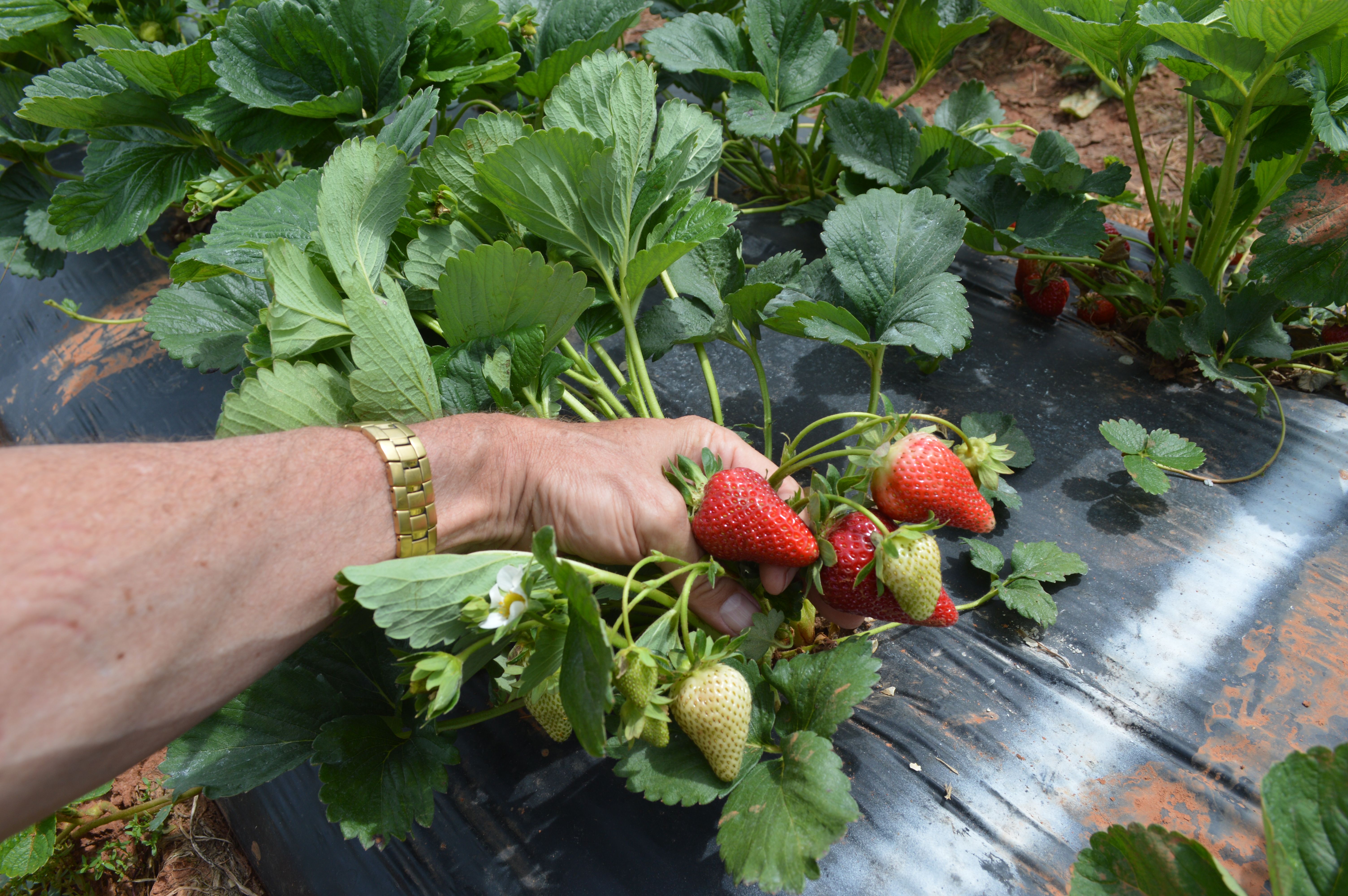 Fig. 3. Albion has been producing berries with great flavor all of this season, according to Kenneth Rudd, Rudd Farms, Greensboro. This photo of Albion was taken this past Thursday at the Piedmont Research Station in Salisbury. I have been thinking that this variety is what we may need to fill the Camarosa "gap" in mid-to-late May?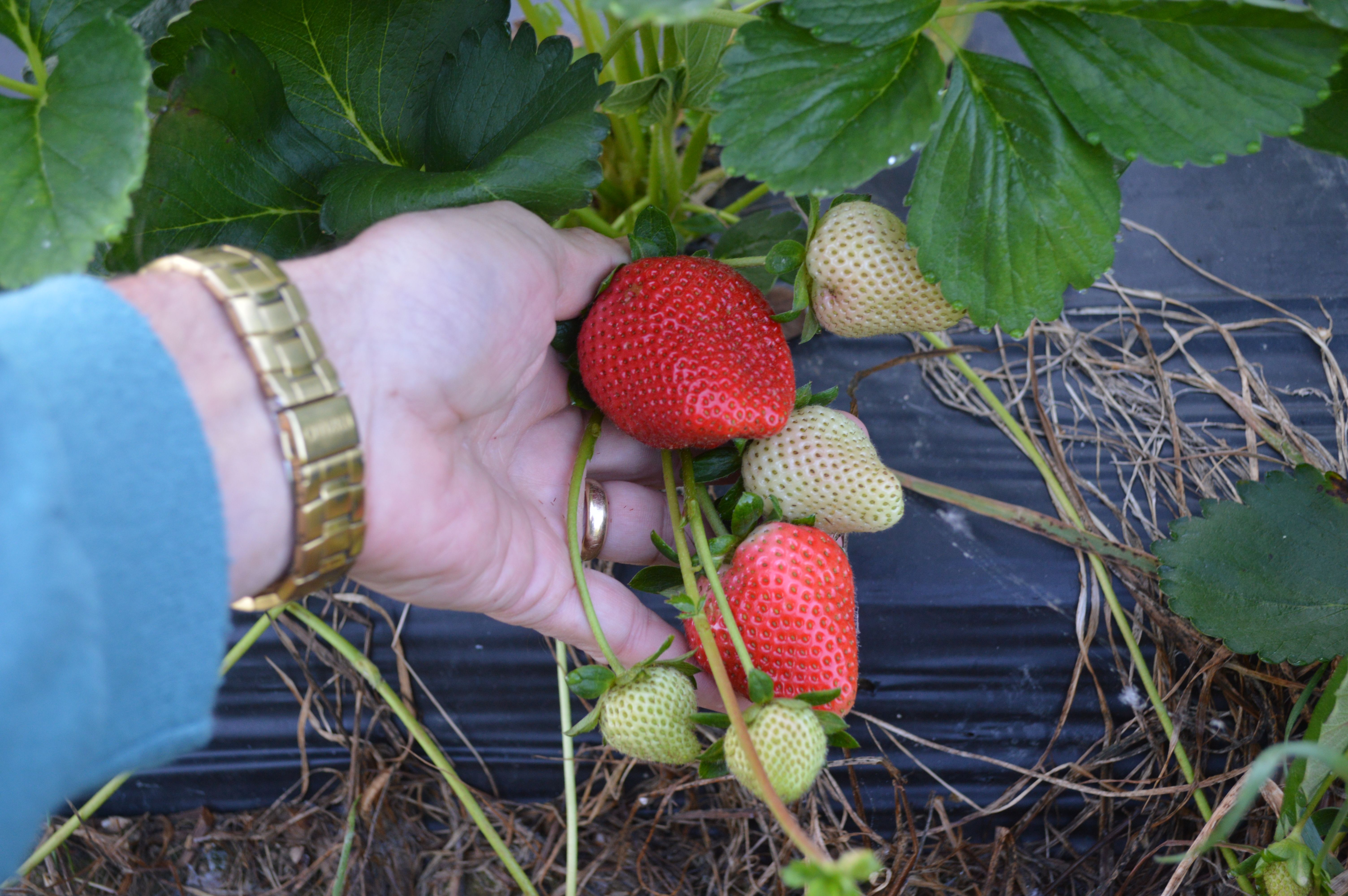 Fig. 5.  It is possible that Merced could be a nice berry to fill the Camarosa gap? This photo was taken on Saturday morning (5/17), and shows some "whopper" size berries – the issues with Merced are flavor – not as good as Camarosa, and white flesh. Nonetheless, it is impressing a lot of folks who have seen it this season at the Cunningham Research Station in Kinston, where a Twilight Tour was held this past Tuesday.
Maximum temperatures across NC today and through Tuesday:
Maximum temperatures in VA and Mid-Atlantic today and through next Tuesday:
AWIS 7-Day Max/Mins by State:
NOTE:  this advisory also invites feedback on the usefulness of the Strawberry Weather and Crop Alerts this season.
As you know, the Strawberry Weather and Crop Alert service was funded by private donations from industry members and growers. However, the advisory has utilized the N.C. Cooperative Extension website, and has benefited from numerous field reports from field workers like Mike Wilder, Agronomist, NCDA & CS, and agents like Mark Danieley, Alamance Co. (and, Interim Director), Amy-Lynn Albertson, Davidson Co. and many others!
Perhaps something to think about is whether you might like to see the NC Strawberry Association take on a larger role in the area of weather and production alerts next year? This is something the Board has been discussing. It was the NCSA Board of Directors that decided to go to the university with a plan to raise money for these alerts last December. It is never too early to start planning for next season, and if this service is to be offered again over this  Extension website, that  is something we need to start discussing with the university fairly soon.
So, let us know whether these alerts have helped?
You can send me a note about the usefulness of this service to either my university email (below – just click it), or to Strawberrydoc@gmail.com.
Thanks!
Dr. E. Barclay Poling
Interim Executive Director, NC Strawberry Association Inc.
& Professor Emeritus (Strawberry Plasticulture Researcher)
Department of Horticultural Science
Campus Box 7609, 162A Kilgore Hall
NC State University
Raleigh, NC 27695-7609
"When everyone is thinking the same… someone isn't  thinking …." — George S Patton
"Opportunity is missed by most people because it is dressed in overalls and looks like work " –    Thomas Edison
Was the information on this page helpful?
This page can also be accessed from:
go.ncsu.edu/readext?300373