Some Row Cover Insurance Against the Forecast – What One Grower in SC Decided to Do? (1:35pm, 4/15/14)
Case Study – Row cover insurance against a (bad) weather forecast:
Actual 4/15 emails from Eric Hunter, Easley, SC:
Mid morning:

"We're going to go ahead and pull covers. Just too close and too much at risk.Thanks, Eric"

Earlier this morning:

Hey Dr. Poling,




I have attached my two SkyBit advisories. The forecast canopy low is now at 29 (for my home farm) – I feel quite certain we will drop slightly below that. It looks like we will be around the freezing mark as early as 10 p.m. Winds will be 8-10 from that point throughout the night. We covered at the other land (where I suspect we will now be 25-26ish). We have not covered here (at home farm). I am second guessing myself about that at this point with the concern that we may still have some fairly high gusts to go along with the sustained winds. With the forecast going to be so close, I can't see me not having to turn on the overhead (31 wet bulb, right?).




Thanks,




Eric

Covers are now pulled: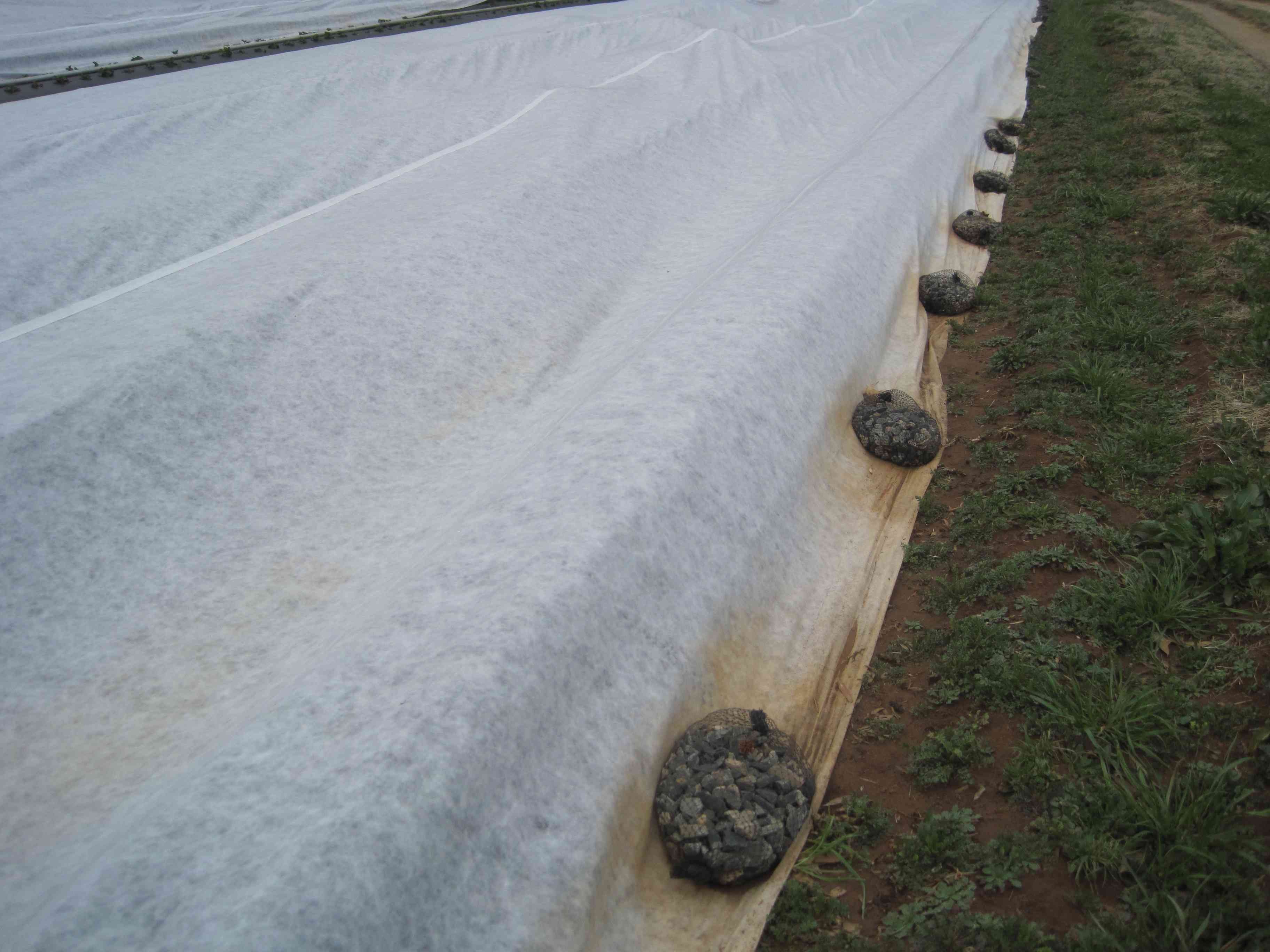 His SkyBit for home farm in Easley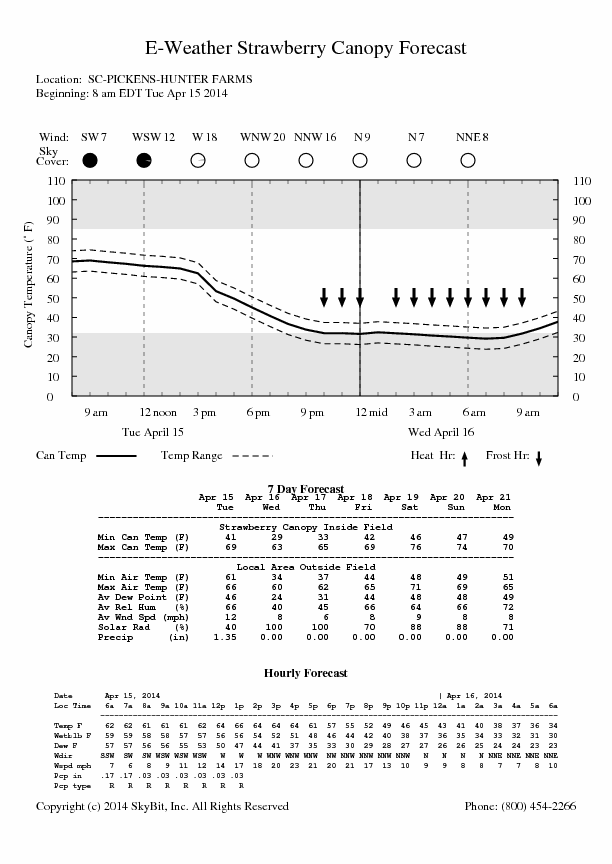 Table 1. Eric Hunter's morning Skybit – it showed lower minmums in the canopy, and in mid morning he decided to pull covers over his crop to be on the safe side of things. His winds will probably be very high all night tonight, and there is very minimal chance of frost in the morning tomorrow.
Further discussion about Eric Hunter's "gut call":  Now that he (Eric) has row covers on both fields, he will have ideal protection in the event the forecast is for even colder temperatures tomorrow than what was called for today. He now has what I call a ROW COVER INSURANCE POLICY AGAINST A BAD WEATHER FORECAST.
TRULY, the forecasters have been changing the their forecast rather significantly this week for tomorrow morning. And, each time they change it, its for colder temperatures!
Closer analysis of Eric's gut decision to pull covers over his 2nd field today (even though the covers were moist).
I said in the morning advisory that areas with a minimum air temp of 28-29 should get row covers on today, and Eric  felt this would be a good thing to do for both of his fields – even though the actual weather shelter temperarture will only be 34 F tomorrow morning!
So, let's think about this a little further. Eric's air temp minimum is 34 F, and whenever I provide an AWIS minimum temp map, as I did for NC this morning (and trying to get time for do for other states now), one thing that I don't mention is the very important possibility that at the strawberry canopy it can be colder! In Eric's case, there is a 5 degree difference between the air temp at 6.5 ft weather shelter, and the strawberry canopy for tomorrow morning (according to SkyBit).
That could be a pretty serious difference! I realize many growers do not use SkyBit but with this forecast for your farm, you can get a truer idea of how much your crop really may be at risk in a cold event like this one. Our work over the years has shown that if the TRUE BLOSSOM TEMP DROPS BELOW 28 F, it can be killed. Thus, Eric is only 1 degree away from being in some real danger tonight. That's too close for comfort, and I fully agree with his decision to pull the covers back on all his fields today. Yes, the canopy may only get to 29 F tomorrow morning in Easley at his home farm, but 'what if' it gets to 27 F? At 27 F, it could be a very damaging situation, even for green set fruit.
So, if you do not get Skybit, let me suggest you consider it for next season, and to "get you through today and tonight" it may be well for growers to substract at least 3 degrees from the AWIS air temps that I will be sending out very shortly for a multi-state area. If the 'adjusted' temp is 29 F, or below, I would strongly recommend row cover protection in their area!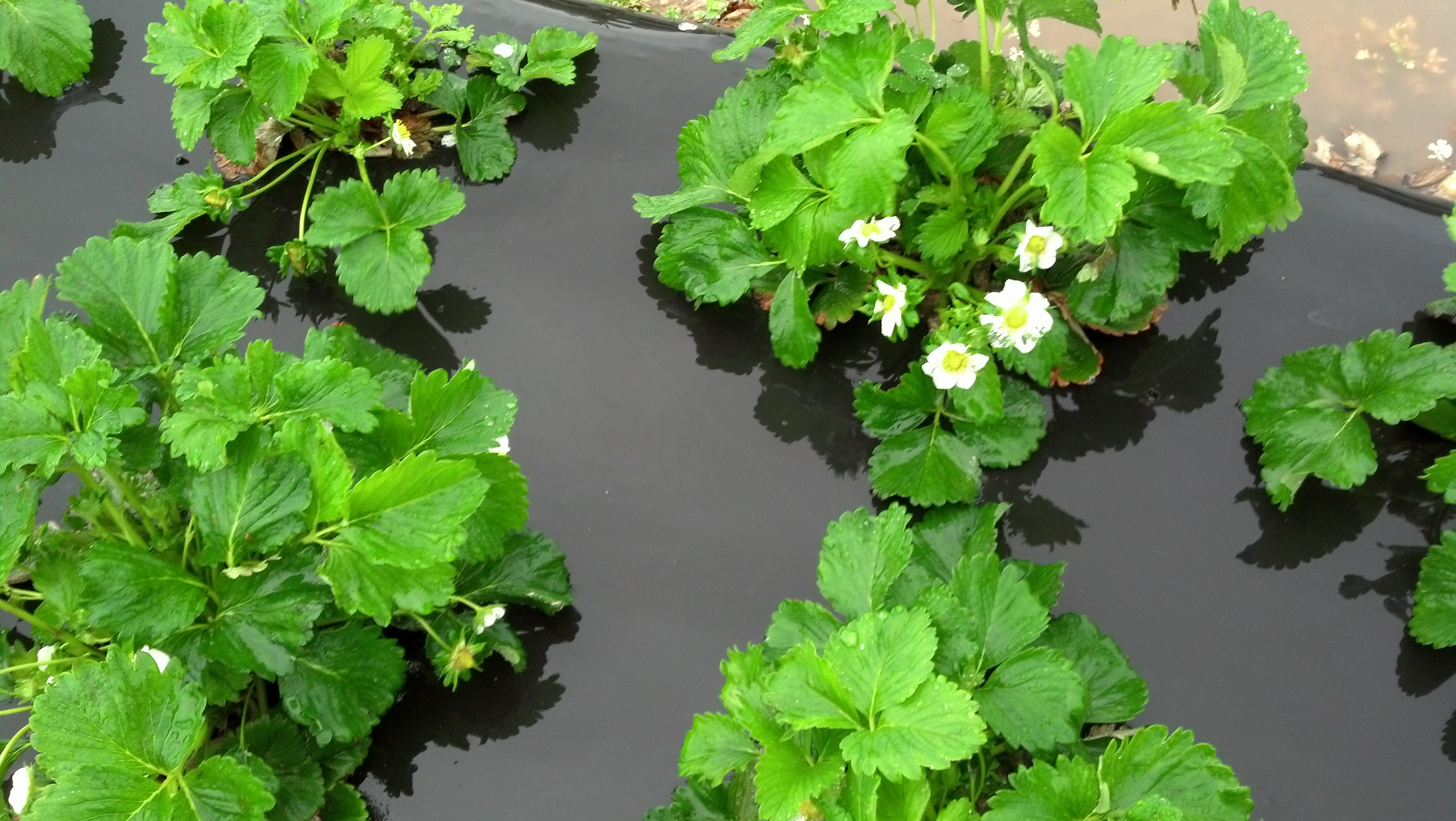 Fig. 1. Growers who get Skybit know that the air temp forecast they get  for thier location from most any weather service is for the temperature at weather shelter height (~6.5 ft), and not for canopy level. It may be that for areas in NC, for example, with an minimum temp forecast of 28-29 F tomorrow morning that it could actually be in the mid-20s! A temperature below 28 (at the plant level) could be very damaging.
By 2 p.m. I will post the AWIS minimum temp forecast for our Mid-South region. I wish to wait for the most current forecasts, as the time has come for some final decisions! However, in the interim 30 minutes, you may wish to reflect on Eric Hunter's decision to go with some ROW COVER INSURANCE POLICY AGAINST A BAD WEATHER FORECAST, as the next forecast we get could be possibly be another degree or two colder. By the way, I don't believe that Eric will need to attempt to use sprinkling on the covers tonight, or tomorrow night. The 1.25 oz covers will provide terrific protection down to 23-24 without any additional help from sprinkling. And, if he sees a problem developing on his digital thermometer (with thermocouple inserted in blossom to take a true temp), he can go ahead and run some water. But, I personally doubt that that will be necessary.
Dr. E. Barclay Poling
Interim Executive Director, NC Strawberry Association Inc.
& Professor Emeritus (Strawberry Plasticulture Researcher)
Department of Horticultural Science
Campus Box 7609, 162A Kilgore Hall
NC State University
Raleigh, NC 27695-7609