Runners This Early? What Has Your Experience Been? (3pm, April 30, 2014)
Questions from the Field on April 29th regarding early runnering:
Barclay,
"Images of camarosa runners at farm in Franklin Co. yesterday (Editor – Mike called me from the road when I was actually down in Willow Springs area where it was raining "real bad" and I could not get back to Mike yesterday).
(cont'd):   " The grower's tissue sample shows slightly low N with other nutrients adequate, only San Andreas (Dayneutral) needing another boron feed. The Camarosa at this farm are still producing new tight flower buds. I don't know anything to recommend except keep picking and hang in there. Are the runners in response to consistent cool temps moving to mid-high 70's?"
Mike Wilder, Agronomist, Region 6
Fig. 1. Mike Wilder is an Agronomsit in Region 6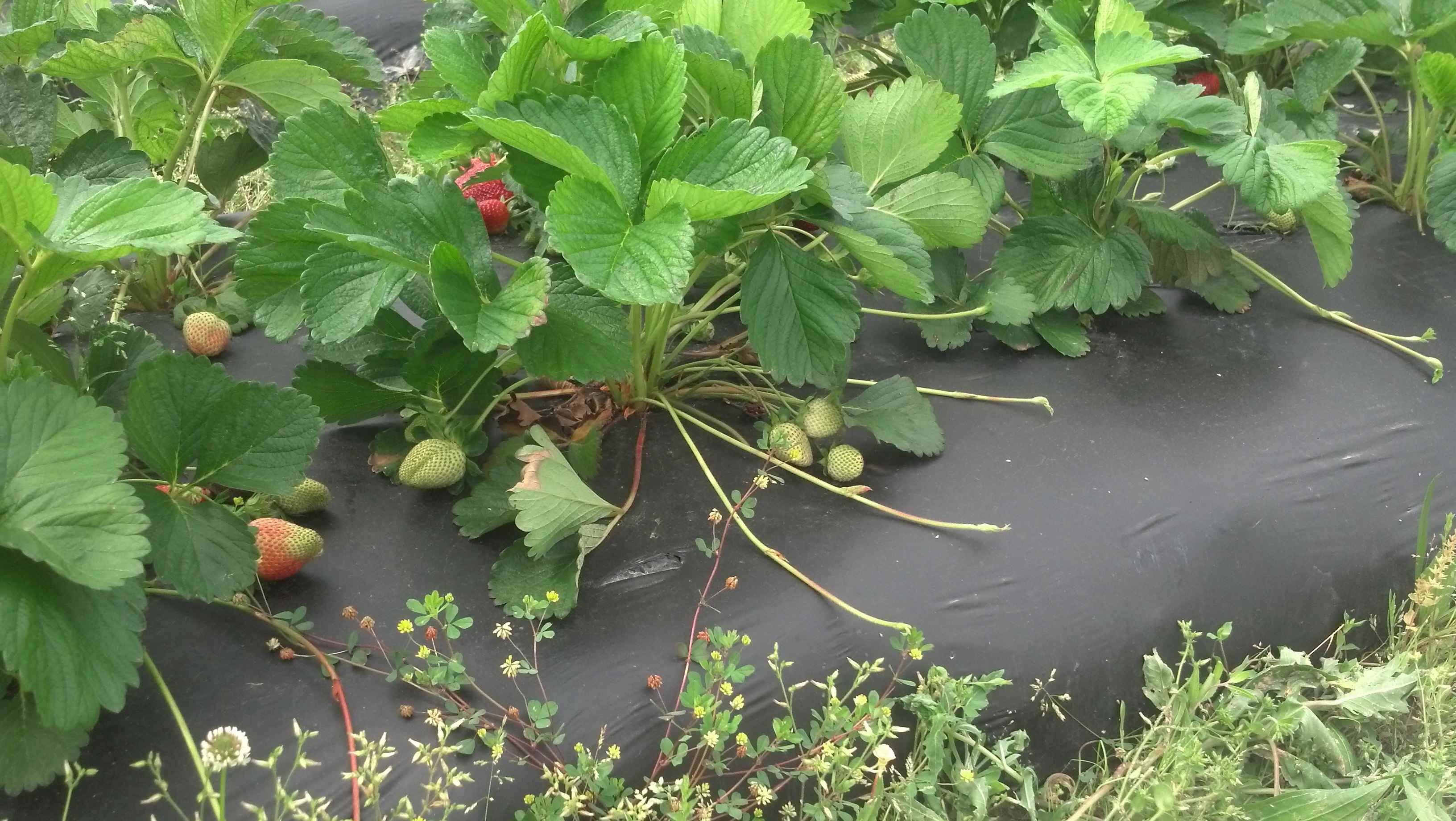 Figure 2. Photo by Mike Wilder of early runners on cut-off plants at farm in Franklin County (4/29/14)
Reply:
Mike, I am seeing runners mostly on cut-off plants. Also, I am seeing a fair number of runners on late set fresh dug bare-root plants.
As you may know, cut-off plants of Chandler, like the ones in this photo (2), are not available to NC growers from CA nurseries until mid-October. I feel this is too late for planting in Franklin County. I wish we could get them at least a week sooner! In fact, the entire Piedmont will need to get cut-offs of Chandler in the first week of October if this system is going to ever work in this region. The very exciting news about these plants is that they are producing some whopper berries (Fig.3).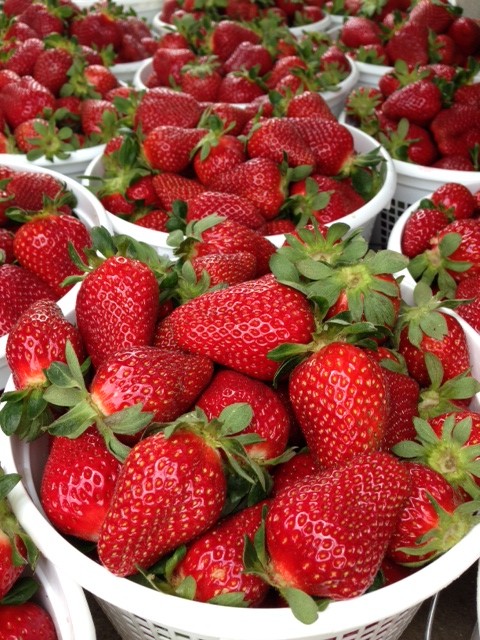 Fig. 3. Cut-off Chandler berries – picked before noon today in Greensboro. The grower wrote: "Yummy but few (at this point)."
In summary, I feel the real problem with heavy runnering on Chandler cut-offs is due to planting date that is too late, and this problem is caused by CA nurseries not digging these plants until mid-October.
At the same time, we are also now getting reports of runnering in "regular" plugs of Camarosa — here is message from a grower in Angier this morning:
"Seeing a lot of runners on my   Camarose do I go ahead and pull them off???
They are in a part of the field where it is the wettest. Could it be over-fertilizer? I am putting about 5 lbs N per acre  week."
Regarding the runnering that growers are now seeing in Camarosa cut-offs and plugs, this is NOT related to fertility at all. So, no adjustments in N rate are recommended. This is primarily a problem related to the Camarosa variety. This variety is more senstive to colder winter seasons than Chandler. Except for those late set cut-offs from CA, we are not really seeing this problem in Chandler plugs, as we are now seeing this happen in Camarosa plugs set at about the same time as Chandler plugs.
Varietal adpatation:  We have known for years that Camarosa is more sensitive to colder weather years in our climatic area, and this surely has been one of the coldest seasons I can remember (and, I started work here in 1980). In other words, it was not a Camarosa winter! Chandler can definitely grow better under cooler/cold conditions in the late fall than Camarosa. In fact, Chandler does so well in colder conditions that I rarely ever recommend that a grower use a winter row cover with a Chandler plug in the piedmont or foothills (the mountains are a different story). NC State strawberry breeders have been trying to develop varieties for our state and region that aren't quite so sensitive to colder winter conditions as is Camarosa. It would be wonderful if we could somehow "insert" the gene that controls plant growth under cooler conditions from Chandler into Camarosa!
Warmer 2011-2012 season:  You may remember the amazingly different 2011-2012 season when we were picking both Chandler and Camarosa by the end of March, and Camarosa proved it could fruit right into June as well as early July that season. Camarosa is still the best variety I have ever seen for "crop extension" into June – Chandler doesn't do "crop extension" nearly so well as Camarosa. Please also remember that we saw NO RUNNERS on Camarosa in spring 2012 (unlike now). Even late set Camarosa plugs or fresh dugs in the 2011-2012 season seemed to grow and produce without throwing any runners. In the end, the problem we are seeing this season with Camarosa runnering is not so much due to any specific cold or heat event, it is related to a generally cooler growing season in 2013-2014. The real issue is that not enough flower buds developed on Camarosa in the fall season.  And, it was much to cold this past March to "add" any flower buds at that time – this actually happened in the remarkably mild March of 2012, but we are in a completely different weather pattern this year.
It is very interesting that a Camarosa grower I spoke with  yesterday  (Mt. Olve, NC) has observed that where his row covers were "on" much of the winter, there is relatively little Camarosa runnering, if any. However, where the row cover tore (due to dogs and deers), the plants in these areas are definitely runnering. He applied his covers the week before Thanksgiving, and they stayed on much of the winter.
Difficult to make recommendations on pruning runners with so little research! Growers who have "cut runners" before in the spring season are "invited" to share that experience with us. I am inclined to believe that it might be beneficial to prune the runners off, but it should be done at this time. I would not wait until later. In other words, my strategy is to minimize the daugher plant competition with the mother plant. The "idea" is to prevent the plant from putting so much energy into growing plants! No one is paying you for those runner tips, just the fruit.
I am truly sorry that I don't have more definitive information suggesting that pruning runners at this stage is an economic practice, so it really would be very beneficial to hear from growers who have tried this.
Thanks!
Dr. E. Barclay Poling
Interim Executive Director, NC Strawberry Association Inc.
& Professor Emeritus (Strawberry Plasticulture Researcher)
Department of Horticultural Science
Campus Box 7609, 162A Kilgore Hall
NC State University
Raleigh, NC 27695-7609
"When everyone is thinking the  same…  someone isn't   thinking …."  —  George S  Patton