A Lot of Cool Nights Ahead, but "I Think" We're Done With Frosts for 2014!! (Saturday, April 19, 2014)
Good morning!
Will there be any more frosts this season for Eastern and Piedmont NC growers to be worried about? In my review of AWIS products for the week ahead, I don't see it happening. However, as the General said,
"When everyone is thinking the  same…  someone isn't   thinking …."
And, I did intercept this comment earlier this week from a report in the Mid-Atlantic region:
There appear to be two more potential widespread frost
episodes for the remainder of the month. The first one may happen on April 24 or 25th and the second one may happen from April 27-29th. The second (27-29th) one appears to be more likely than the first. The later event could be widespread, affecting
areas from Virginia northward and it is possible inland areas in NC could have
isolated, marginal frost.Rainfall for the remainder of the month should be close to the long term average.The current pattern should continue into the first part of May with temperature in the first half of May averaging 1-2 degrees below the long term averages and rainfall should be near average. If the cool pattern continues into May, the threat of frost should prevail into May, too, mainly from central VA northward.
The pattern may shift to a warmer than average one for the second half of May.
Late season (again) in NC…cool April temps…implications for June harvest?  I know the strawberry season is taking forever to get here, but something to think about is how all these cool nights are helping to set up some later flowers for June picking! Actually, the crop is underway in NC, and has been in eastern areas for a little more than a week. Starting a week ago yesterday (Friday), some of our NC growers in the Kinston region started to pick for local shipments. And, in speaking with a larger producer in Faison, I learned that they were now picking fields that had had row cover protection this winter and early spring, and that these fields were at 8-9 days ahead of fields without covers (they will hopefully start picking a little this week?).
It will remain cool at nights this week: NC AWIS Apr 19 to 26, but NO FROST! Thank goodness!
This is what I sent a reporter in Dunn, NC, area yesterday:
Fortunately, strawberry growers in Dunn, and this region of the state, have gotten through  this week's cold weather  with little if any damage to the crop.
We were especially  worried about the windborne freeze on Tuesday night/Wed morning (4/15-4/16), but  the actual temperatures associated with this freeze were not as cold as predicted, and the minimum temperatures stayed above the open blossom critical temperature of 28 F. Also, the steady winds helped to keep frost from forming on the tender blossoms.
We then had 2 more frosts to contend with this week, including one  Thur morning (4/17), and even one this morning in some northern piedmont locations.
To sum up, growers in the Dunn area were fortunate to have dodged the colder temperatures on Tue/Wed associated with the windborne freeze, and then there was very little frost in this region of the state on Thursday morning, and none this morning. Having this kind of cold weather in the 3rd week of April is quite unusual. Hopefully,
that's it" for this spring. It is time to now turn our attention to strawberry picking!
And, though the season is somewhat later this year, the fact is that the 2014 strawberry crop is shaping up to be one of our very best in the last several years!
There will be some berries available in the local area after Easter, but look for the best picking opportunities in the month of May. Berries will be in good supply the whole month of May this year, and maybe even into the first week or two of June! Cool nights and sunny mild days are actually very desirable for achieving the best berry flavor. And, our longer term forecast shows that we will be in a cooler than normal weather pattern for next few weeks, which is great for achieving great  berry quality.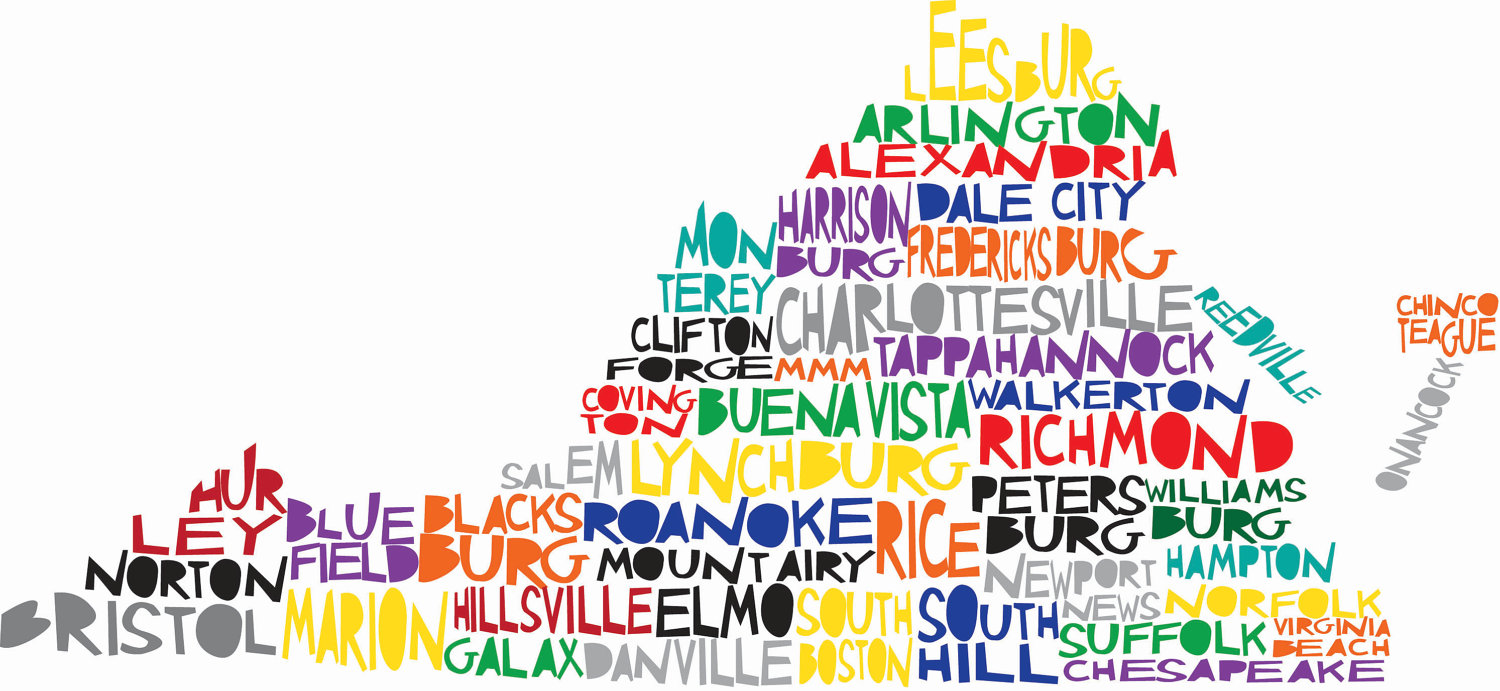 Any frost issues in VA this week?
hmmm…it's a little hard to say, but I do note some upper 30s in Winchester?
here is the VA AWIS max/min for the week: VA AWIS Aor 19 to 26
Well, we're off to see family for Easter in DC, but I will keep tuned to my Clayton SkyBit, AWIS and AccuWeather Pro in case Mother Nature might try something!
Barclay
p.s. I really appreciate all the great feedback from growers this week regarding some of the very unusual things we saw with "black eyes" under row covers. Right now, it DOES NOT APPEAR to have been the frost under cover scenario that "got" a lot of growers in foothills SC, Central VA, DE, KY and perhaps some other areas as well. Things are  pointing toward some kind of mechanical injury from row covers flapping on the plants. It is interesting that where double covers were used, there was very little damage! Losses were about 6-8 blooms/plant. That might be enough to actually pay for a second cover! By the way, the best crops I am seeing this year in terms of highest yield potential and EARLINESS, are on farms where the growers used double covers for the worst cold episodes this winter and early spring.
"We came out of the past couple of nights in pretty good shape. Our lows were around 26/29 (away/home) on the first night and 28/31 (away/home on the second night. We did have frost in both locations on both nights, although it was much less severe here at our home farm. The interesting thing I found was that on our fields where we had 1.5 oz. covers (3.5 acres), we had very little losses where the blooms were touching the fabric. On the portion of fields that we had 1.2 oz. covers (maybe a half acre), we had significantly more damage to blooms touching the fabric. Matter of fact, because we are in such heavy bloom, it was almost impossible for covers NOT to be touching a fairly large amount of blooms – and on those 1.2 oz. sections, some plants lost 25% or more of open blooms. Had the entire 4 acres been under 1.2 oz. covers, we honestly could have seen some really significant damage. I can see where late season row cover frost protection is far less superior to the overhead. Also, we had a few plants here and there that were not covered for whatever reason – and those plants suffered 100% bloom loss.
In hindsight, the covers did very well, but had we known the winds were not going to materialize we would have just relied on our overhead. Our losses would have been virtually zero no doubt.
Thanks,
Eric
p.s.s. Did you know that 1 walnut uses 4 1/2 gallons of water? There is a lot of information on Weather Channel today about the extreme drought in CA, and they are now talking about how 90% or more of US strawberries are grown in CA. They are saying this extreme drought could impact strawberry and lettuce prices this summer.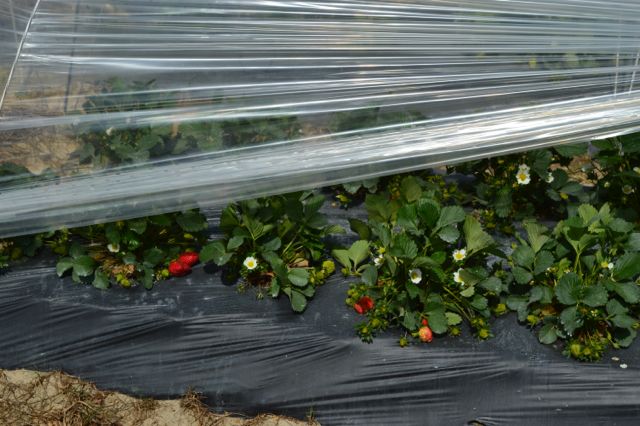 p.s.s. Just got this note from a grower trying low tunnels: "1.2inchs of rainfall since last nite and no wet fruit picked 293 gallons yesterday! Dry but most important high quality fruit for Easter Sunday"
Dr. E. Barclay Poling
Interim Executive Director, NC Strawberry Association Inc.
& Professor Emeritus (Strawberry Plasticulture Researcher)
Department of Horticultural Science
Campus Box 7609, 162A Kilgore Hall
NC State University
Raleigh, NC 27695-7609
"When everyone is thinking the  same…  someone isn't   thinking …."  —  George S  Patton