Frost Reports From Last Night (March 21, 2014)
Find this article at:
go.ncsu.edu/readext?285072
Big Frost in Some Areas!
North Carolina
1. Mark Waller, Durham
"Good Morning Barclay,
Hope all is well with you and yours. Strawberry crop is slow up this way. I'm glad if the temps are gonna stay in the low 30's and snow on tuesday. Looks like another late year. Other than that, they look ok.
I've been getting the weather updates. Two each morning from agmaster. Are you going to be doing any emails this year on frost protection or any other strawberry info? Just wanted to make sure you weren't sending out anything and I wasn't getting it.
Again, hope you are well and thanks for all you do".
Mark & Pam Waller
5005 Kerley Rd
Durham, NC 27705
Reply:  To the point about the late crop, it would appear that it will be a late season (again). I recall being on your farm May 17, 2013, and things were just getting cranked up!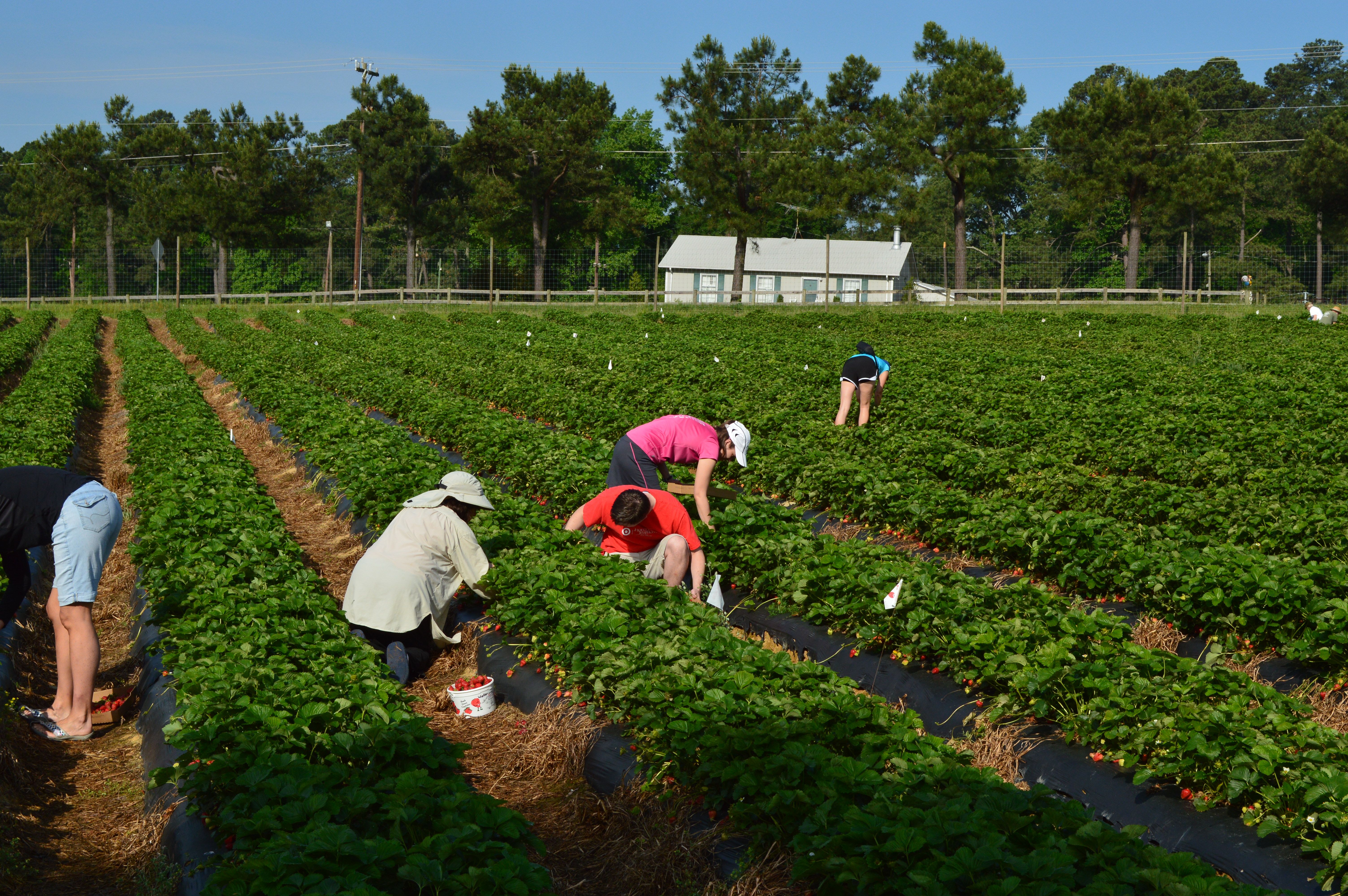 Fig. 1 Photo at Mark Waller's farm on May 17, 2013. It was difficult to even get open for Mother's Day for many farms in piedmont NC last year!
Keeping current on advisories:  One of the best ways to be sure to get "email" alerts is to simply subscribe to 'berry mg':
1)  People can subscribe themselves
 All that they have to do is to send an email to mj2@lists.ncsu.edu with the following text in the message body:
 subscribe berry-mg
 Once this has been done, they should receive an email to confirm their email address. Once they respond to this message, then they will be subscribed to the list.
 2)  You can subscribe someone else to the list 
 Email to mj2@lists.ncsu.edu with the following text in the message body:
 subscribe berry-mg "email address"   where "email address" is the address to be subscribed
ie:  subscribe berry-mg berryfarm@gmail.com
 Again, once this has been done, they should receive an email to confirm their email address. Once they respond to this message, then they will be subscribed to the list.
If you have problems with either of these methods, we can  manually add them to the list. Just let me know.
2. Update from Mikel Wilder last night – Nash and Edgecombe Couties
Barclay,
I visited 4 strawberry farms from Nash into Edgecombe County today. Even with some having injected fertilizer 1 to even 2 weeks ago, bloom counts are still not near 10% – I can barely see a change over the past 2 weeks with open blossom counts. It isn't hard to find plants with 3 open blooms but certainly not on every plant. The tight buds are generally transitioning into popcorns – that much has changed. Even with low open blossom counts with this late season I am in favor of those without row covers to irrigate overhead tonight and through next week's forcasted frosts. It is important to save the open blossoms they have I believe. We need sunlight and warmer temps!
Mike
3. Nash County – Sue Leggett
THANK YOU for the call on last nights frost. It was a good frost here. We had in fact uncovered yesterday and pulled  em back ON yesterday late afternoon. What a LOSS that could have been!!! Thanks again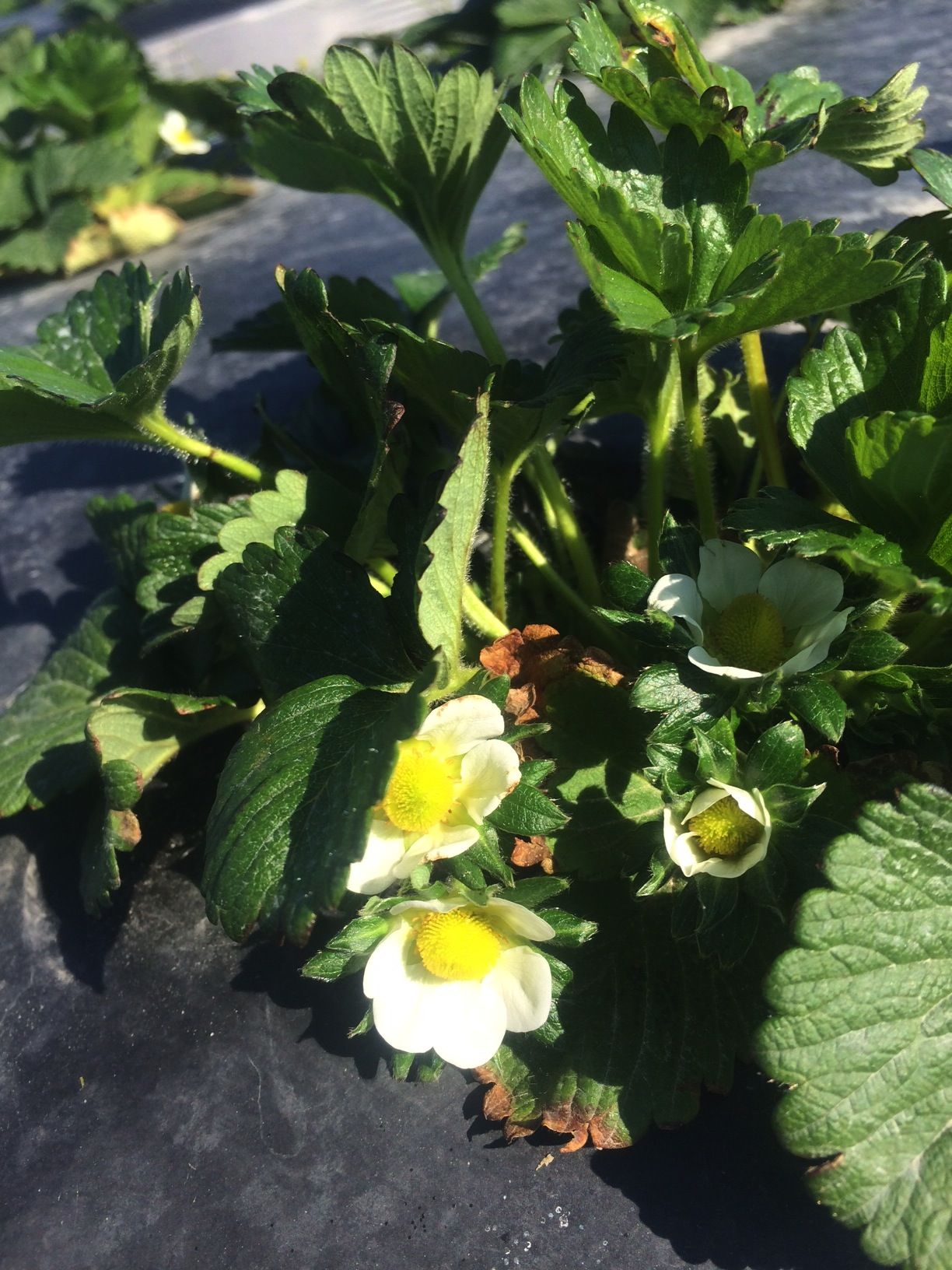 Fig. 2. Leggett Farms photo from today – At Nashville field, seeing 3-6 (up to 8) nice yellow flowers and 5-7 tight popcorns
Question – DO I NEED TO SET UP OVERHEAD IRRIG SYSTEM/PIPE To be prepared if we need to irrig over covers??**** i only have row covers out at the moment
Answer:  It looks like the cold temperatures on Mon, Tue, and Wed are not going to be cold enough to injure blossoms at your location – it is going to be overcast each night and not conducive for frost. But, on Thursday morning you could prime for a big fost – like today!
South Carolina
1. Eric Hunter, Easley, SC
"Hey Dr. Poling,
Frost alarm woke me up at 11:45 – 36 degrees. Headed to the fields 4 miles down the road and it was already 33/34 there with some ice beginning to form on the drip tubing and irrigation lines. Started the overhead and checked the sprinkler heads and then headed back to the house. The temps had dropped to 34 here by that time and I could see ice crystals forming on the irrigation lines as well. Started the overhead here around 12:15 or so. By the time I got back to the other land (12:45 or so), small amounts of ice had already formed on the leaves and the temp was at 31. The temps here at the house at this time (2 a.m.) are just above freezing (33) and have been hovering there for awhile. Ice has begun forming in some areas of the fields.
Thanks,
Eric
8:20 a.m. (3/21/14)- follow-up:
"Our low last night was around 27 at the farm down the road and around 29 here at the home fields. SkyBit had us projected at a low of 31 around 7 a.m. The local forecasts had us in the upper 30s and low 40s. As far as AWIS goes, I have found that the "Table Rock" location gives me the temps that I usually experience at canopy level. Table Rock is a mountain area about 15 miles north of me.
I just spoke with a grower that is located about 70 miles south of me. He was expecting a low of 42 last night and didn't put his covers out (no overhead). He woke up to 32 degrees and a heavy frost.
Thanks,
Eric
Editor's note:  It will be very interesting to hear how this turned out for the grower who did not apply his row covers? …Could be a lot of black eyes!
2. Forecast "off" by 9 F this morning!
Submitted by Clyde Gurosik, North Augusta, SC
"Punksy Phil beat all 5 forecasters. It was 75 Thursday, but dropped like a rock after midnight. Frost on rolled row covers and layflat by 0430 and diesels up. Kept dropping to 29F vs 38F forecast. Heavy frost around all fields and minimal ice. Afraid next week may be some longer events Good luck and God bless."
Sincerely,
Clyde
Two photos sent by Clyde this morning:
Thanks for the reports!
Dr. E. Barclay Poling
Interim Executive Director, NC Strawberry Association Inc.
& Professor Emeritus (Strawberry Plasticulture Researcher)
Department of Horticultural Science
Campus Box 7609, 162A Kilgore Hall
NC State University
Raleigh, NC 27695-7609