Friday Update: Can We Trust Groundhog Phil This Year? (Feb. 7, 2014)
Find this article at:
go.ncsu.edu/readext?272490
Good afternoon,
Some of you may recall that at 7:25 a.m. on Sunday, Feb. 2nd, Groundhog Phil saw his shadow in the small town of Punxsutawney, PA. The appearance of Phil's shadow means winter will extend into March according to folklore. Had Phil NOT seen his shadow, it would have meant spring is around the corner. Last Groundhog Day, Phil did not see his shadow, a supposed harbinger of an early spring. But, as you recall, we had one of the coldest  months of March in recent years, and the 2013 strawberry season ended up being about 2 weeks later than normal. The bitter cold and snow that affected the Northeast last March led one prosecuting attorney in Butler County, Ohio, to attempt to seek the death penalty for "misrepresentation of early spring" before a PA law firm came to Phil's defense (according to the story, the PA attorney got the case thrown out becasue the OH lawyer had no jurisdiction to prosecute Phil). Can we trust that Phil is right this year (that winter will extend into March)? Well, the folks at AccuWeather are calling for a 50/50 split in winter and spring conditions in the US in the coming weeks. They are saying winter will not be loosening its harsh grip over the North, but spring could come early to the South. I think they must be referring to the Deep South, as I just took a look at my own AccuWeather Pro for Raleigh, NC in February and March (they are now providing subscribers with a 45 day forecast), and I thought it was interesting to note just how we will be seeing very few "mild days" for the rest of the month of February  in this NC location (see Calendar below), and we will be accumulating only 4 Growing Degree Day Units for the rest of this month.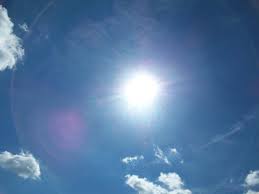 Today's weather was quite pleasant, but if you look out over the next 3 weeks, we are in for a fair amount of overcast weather. There will be one chilly night in the low 20s (Raleigh) on 2/15, but nothing that is really not anything to  be concerned about. These recent record, or near record low temperatures in late January pretty much finished off most emerged flower buds, so there is not a good reason to be pulling row covers back over the crop, and the other reason to keep the covers off right now is to get the "crop sanitation" work underway. We've got a lot of dead foliage from this exceptionally harsh winter, and mid-to-late February is an excellent time to do the "winter clean-up chores."
So, my recommendation is to take full advantage of this period in mid-February to complete the winter clean up chores, as tempertures will be moving up into the 60s the week of Feb 17th, and my experience has been is that it is best to try to get this job done before the third week of February here in this part of the piedmont, and even sooner in the Sandhills and warmer regions like the coastal plain. My reason? Well, I recall a not so funny incident one year of trying to demo a new fangled mechanical brush for dead leaf removal at John Vollmer's farm in Bunn around Feb. 18th, and boy did we run into a problem right off the bat with the plants having broken dormancy — they were far too tender for using this particular brush. So, it had to be done by hand. You need to try to get the clean up DONE before dormancy is broken.
February 2014
Sunday
Monday
Tuesday
Wednesday
Thursday
Friday
Saturday
1
2
3
4
5
6
7
8
Groundhog day – Phil saw his shadow!
Clear 50/34;    covers off
Lt.Rain/sleet 48/33
9
10
11
12
13
14 V day
15
Var Clouds 50/36
Clear 45/32
Cloudy colder 36/28
Clouds, sleet 42/30
Low clouds 47/32
Mostly cloudy 61/30; eve showers
Sunny colder 59/22
16
17
18
19
20
21
22
Clear 47/29
Clear 53/34; VA Beach Crop Walk
Clear 69/39; VA Beach Mtg
Clear 63/41;   2 GDD (base 50)
Clouds 66/36  1 GDD
Var Clouds 64/35
Clear 63/36
23
24
25
26
27
28
Clouds 60/39
Clouds 62/38
Clouds 51/38
Clouds 60/40
Clouds 63/39  1 GDD
Clouds 55/39
Notes:
2/7 (Fri):  covers off, assess crowns; 2/10 (Monday):  good opportunity crop sanitation
Speaking of the roller coaster ride we've been on this winter….
I was briefly reviewing the weather from 1/27 to 2/3  for Goldsboro (Finch's Station), and noted that this area had a low of nearly 0 F on the morning of 1/30 (Thur), and a high on 2/3 of nearly 75 degrees! Wow! All of that happened in just the span  of 4 1/2 days.
Fig. 1. It was  a wild week for Eastern strawberry growers! On 1/30 a new record low was recorded in Goldsboro, and then it reached 75 F yesterday (2/3).
Row covers come off and guess what?
As soon as we got past the freeze of 1/30, many growers  in this region of the state got their covers off. And,  one grower Seven Springs shared with me his surprise on 2/3/14 that, "You would have thought near subzero temperatures would have set the fire ants back, but when he pulled the covers off yesterday, the first thing he noticed  was an "active mound" of fire ants! I mean, I know the Fayetteville hockey team, the Fireantz, are very active  in February, but neither of us were quite prepared for the  FireAntz show already going on in his strawberry field. Maybe the row covers did too good a job!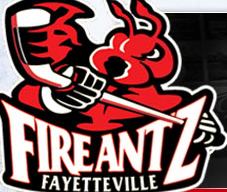 Back to Groundhog Phil…can he be trusted?
Phil's track record is kind of interesting. NOAA says Phil's forecasts have no "predictive skill" in recent years. However, AccuWeather says the rodent has an 80% accuracy rate. Who to believe?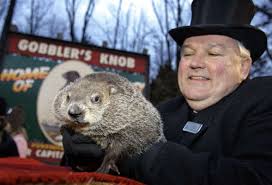 I thought I might just take a closer look at the AccuWeather March forecast for my section of the state, and based on this forecast through March 23 (below), I am not impressed at all with the idea of an early spring. In fact, if you tally up Growing Degree Units for the period from 2/7 to 3/23, we are accumulating only 12.5 GDDs. That ain't much! And, I am thinking we better pay attention to Phil this year – that is not to say we are going to have a late season! However, this is definitely not shaping up to be a fast track season like we had in 2012. In late March 2012 we were picking berries in many areas of eastern NC.
So, maybe Phil really did mess up last year with his call for an early spring, but I think Phil may be on to something this year.
March 2014 Raleigh, nc (zip 27615)…Forecast on 2/7/14
Sunday
Monday
Tuesday
Wednesday
Thursday
Friday
Saturday
1
Cloud/rain 63/36
2
3
4
5
6
7
8
Clear 53/30
Partly cloudy 55/34
Clear 55/33
Cloudy 60/42 1 GDD
Clear 49/26
Some rain 51/27
Clear 51/29
9
10
11
12
13
14
15
Clear 54/29
Clear 52/28
Clear 53/30
Clear 56/30
Clear 54/30
Clouds/rain 56/43
Rain 59/41
16
17
18
19
20
21
22
Some Rain 59/32
Clear 56/31
Clear 56/31
Clear 58/42
Cloudy 59/38
Clear 65/41    3 GDD
Mixed 58/40
23
24
25
26
27
28
29
Clouds 63/46   4.5 GDD
30
31
Notes: for the period from 2/7 to 3/23 Raleigh will accumulate just 12.5 GDDs
We could be into some possible frost protection the week of 3/10…depending on crop stage? It should be interesting! Tight flower buds are pretty tough and should not be affected by upper 20s. Keep row covers handy!
Below normal temps for Feb 13-17…
This was published today (2/7) by NOAA…it indicates below average temps for our region (mid-South) for the period Feb 13-17, 2014.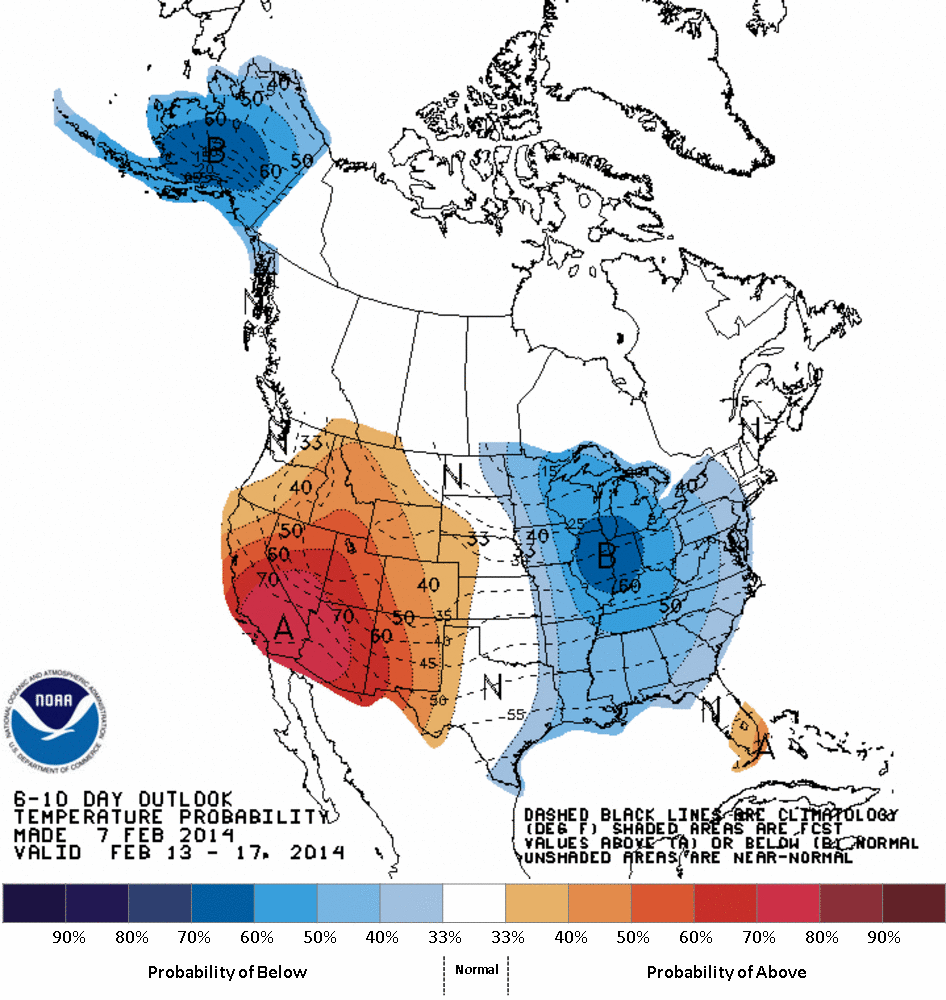 ——–
 AWIS weekly temperature forecast for Mid-South (Feb 7 to 14)
NC update: NC AWIS FEb 7 to 14
SC update: SC AWIS FEb 7 to 14
VA update: VA AWIS FEb 7 to 14
VA Strawberry School Program: VA -StrawberrySchool_Feb 17-18
TN update: TN AWIS Feb 7 to 14
KY update: KY AWIS FEb 7 to 14
MD update: MD AWIS Feb 7 to 14
Have a good evening – enjoy the Olympics!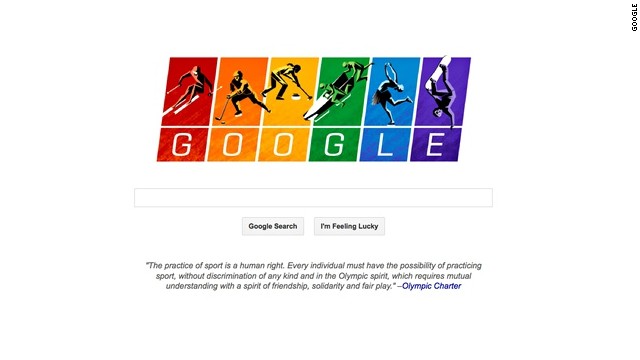 Dr. E. Barclay Poling
Executive Director, NC Strawberry Assn.
& Professor Emeritus
Department of Horticultural Science
Campus Box 7609, 162A Kilgore Hall
NC State University
Raleigh, NC 27695-7609
ccc