Crop Issues With Recent Rains and What's Next? (May 21, 2013)
Find this article at:
go.ncsu.edu/readext?219550
In this issue:
1. Introduction – roller coaster season continues!
2. Several Growers Report this Morning (5/21) on Damage from Rains
3. Crop insurance?
4. Evaluating rainfall amounts for different areas
5. Steps to be taken after these rains clear out:
5a. Botrytis management for growers who wish to extend their season
5b. Anthracnose management
5c. Spotted Wing Drosophila
5d. Continue plant tissue testing every 2 weeks
5e. Keep checking weather updates and don't lose any opportunity to market your crop using social media and maybe even a well placed TV ad for the upcoming Memorial Weekend!
—————
1. Introduction – roller coaster season continues!
A true roller-coaster strawberry season always keeps an element of surprise up its sleeve, and with non-stop rains from Saturday afternoon (5/18) until last night (5/20), I have decided to "crown"  the 2013 strawberry season as the "Granddaddy of All Roller Coaster Rides."  A little more than a week ago I was sending out frost advisories to growers in WNC, then on Wed. (5/15) we were battling heat. And, I just learned today that we almost set a record for one of the wettest weeks on record in the Raleigh-Durham area during our peak strawberry harvest!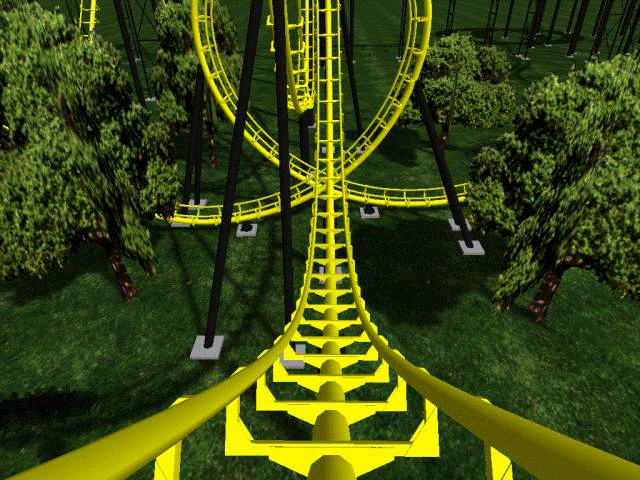 Figure 1. The 2013 strawberry season is becoming the "Granddaddy of All Roller Coaster Rides"…you are never quite sure where in the world it might be taking you next? Initially, I went to Google Images looking for a photo of the roller coaster leaving the track, but I selected this one b/c you can't easily tell which direction you'll be going in next?
Last Saturday night I was mostly concerned about "excess heat" for this afternoon, and I even sent out an advisory showing how hot it might get (Figure 2), but you can see in Figure 3 it's going to be at least 6 F cooler today than was in the weekend forecast.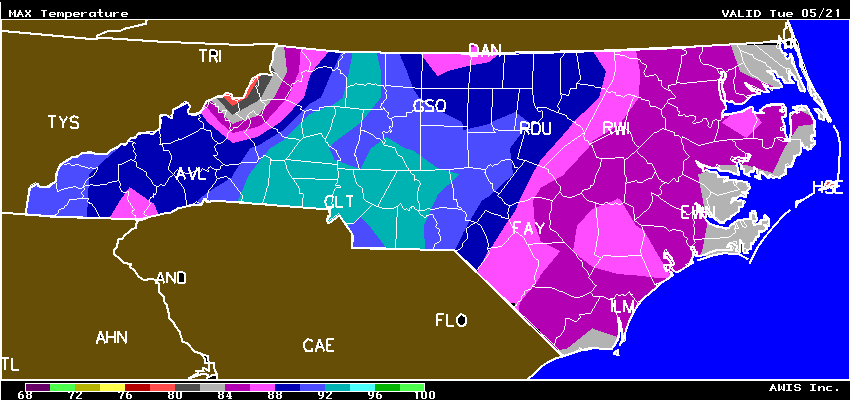 Figure 2. This "was" the forecast for Tue (5/21) made Saturday night (5/18).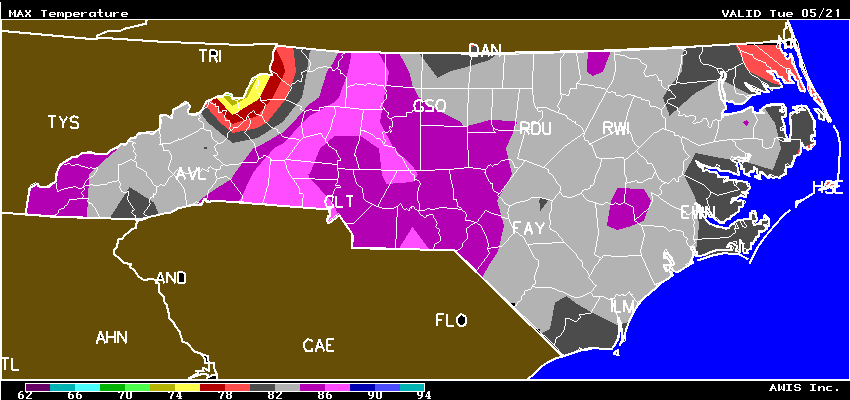 Figure 3. Well, its still going to be warm in CLT (Charlotte) and Greensboro (GSO) this afternoon, but the high will be more like 86 F and not 92-94 F. So, we dodged that bullet!
The bullet we didn't dodge – rainfall accumulations of 2-3 inches, and more!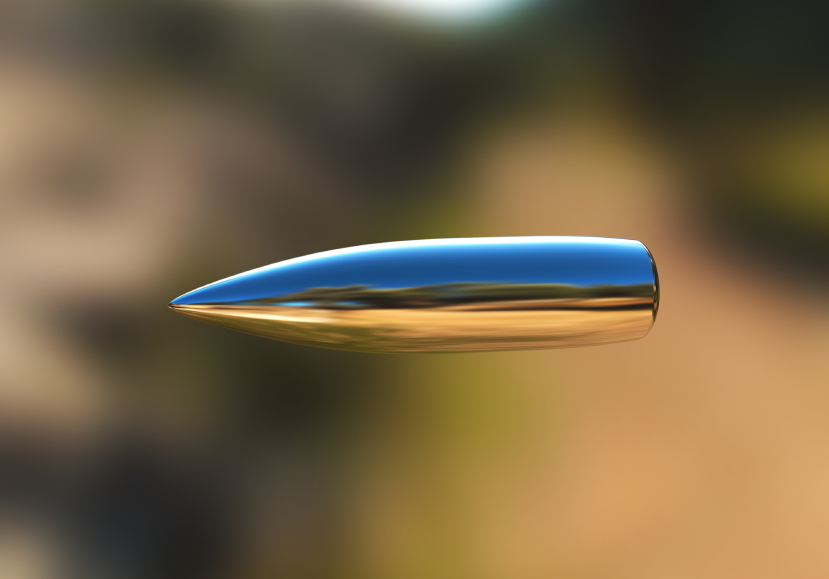 Figure 4. Rainfall accumulations exceeding 2-3 inches over 2-3 days can be devastating, and that's bullet that got our crop right at its peak harvest time for many NC & VA growers!
2. Several Growers Report this Morning (5/21) on Damage from Rains
Editor's comments:  I knew  we were in a "trough of low pressure that became "enhanced"  Saturday afternoon, but I did not realize how enhanced it becaem as it ended up producing showers and thundershowers all night Saturday; heavy showers resumed by noon Sunday, and it rained all day Monday and Monday evening. The accumulations were been pretty significant in some locations, and then surprisingly little fell in others? In the Greensboro area, for example, the Rudds got maybe 2.5″ but at the Kenan's farm (17.7 miles away), there was on only maybe 3/10 or 4/10ths?
Greensboro
Kenneth Rudd, Greensboro, wrote this morning that,
"Wet since Saturday — with a total rain around 2-1/2 inches. Bernie and James only got about 3/10 or 4/10ths. James was planting beans with planter yesterday in his fields."
Bunn
Hello Barclay — I guess I am looking for a little sympathy …. 3.6 inches of rain in the 24 hours and constant wetness is a terrible thing to witness in a strawberry field . Even if picking is close prior to a rain event like this past one , significant damage is going to happen . I think we will lose  50% of turning and ripe fruit .
On the bright side …. we have green fruit , a fair amount of flowers , and buds emerging . If we can avoid the 95 + temps , I believe we can stretch well into June — even July a little .
I think I will just leave the farm for a few days and ask my crew to call me when they finish clean up ! Bent but not broken , Farmer John
John Vollmer
Chesepeake, VA
We had 3.05" at our Chesapeake farm on May 12, 0.6" on May 18, and 0.99" on May 20 ("today," if it wasn't already "tomorrow" when I write this) and a "little bit" on a couple of other recent days. Had rain on all these days but much less total amount at our Pungo (home) farm.
I was "up" on my botrytis and SWD sprays through May 10 but have now fallen behind due to being too wet to spray. With our fine sandy loam soils, spraying when so wet just ruts the heck out of the row middles! We are forecast to have 0.3" more rain in the next 96 hours. The ground is now so saturated that even that small amount is going to be bad!
 I would say I'd like to get a good drought, but I won't because I might get what I ask for!
Editor's note:  In case you are interested, at the very bottom of this advisory is a note from Dr. Ryan Boyles on how to research rainfall amounts in different areas. Suffice it to say that whenever you do experience 2 inches or more of rain in a day or two at peak harvest, losses can be pretty catastophic.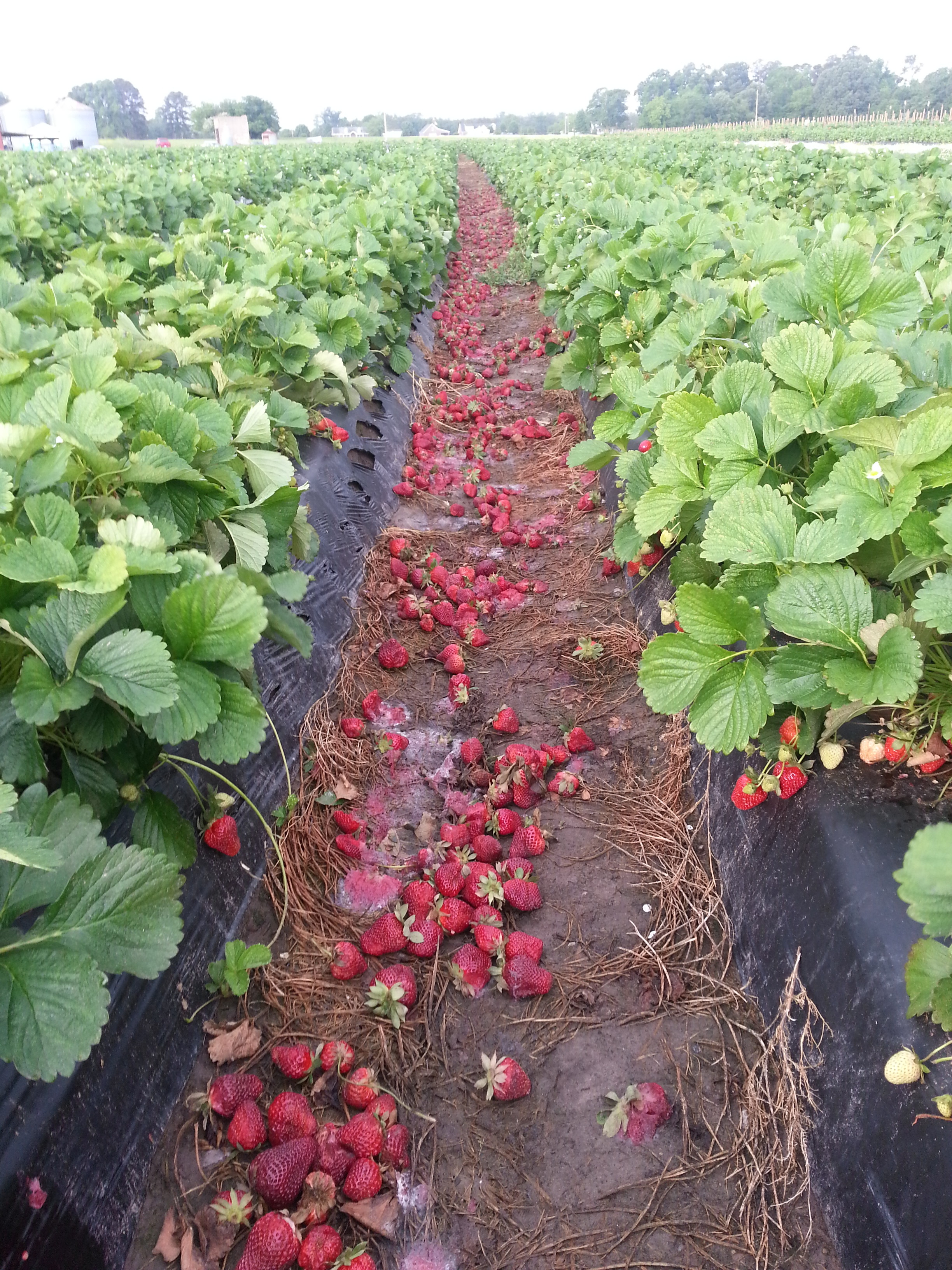 Figure 5. "We had 3 inches of rain Saturday thru Monday. Attached photos of the mess we have now."  Mike Skinner, Winterville, NC (sent yesterday at 3 p.m.). Aside from the enormous loss of marketable fruit from recent rains, growers must also weigh the economic worth of removing rain-damaged fruit from the plants? A harvest clean-up operation like this can easily exceed $600-700 in labor costs/A. And, that is on top of an already very expensive crop to produce and harvest!
Figure 6. NCSU updated its well know Strawberry Plasticulture Enterprise Budget in March of 2013, and if you add up "Total Costs" from Land Preparation through Pre-Harvest Stage, that's $12,572/A. Here is the complete budget: StrawberryBudgetProgram-2013-locked-5
Eric Hunter, SC
Hey Dr. Poling,
We  experienced the heavy rains in Easley SC at the most inopportune time and unfortunately suffered some heavy losses – and this came right after a period of temps in the upper 80s and low 90s. Drip helped the blossoms, but we ended up with a lot of burns from the plastic on the berries. Not so much sunscald as it was the heat of the plastic frying the bottom of the berries. We spent almost $2000 trying to clean out the fields and keep it manageable and clean. Not sure if I should continue this or not as the damage keeps jumping ahead of us as we go (temps again today at 91 followed by evening storms that has lasted a couple of hours). speaking of us being at 91 today…7 days ago we had a low of 34!
I had a goal prior to the season (knowing that this was going to be a very different season) to not complain about what happens. Boy, I'm sure being tested. A week or so ago I fully expected the season to go into mid-June. Right now, I'm thinking not.
Thanks,
Eric
3. Crop Insurance?

I don't know of any strawberry variety that can withstand 2+ inches of rain in a 24 hour period and still be suitable for fresh marketing. But,  its now late Tuesday,  and as I listen to the the rumbles off in the distance, something tells me that I am going to be getting more photos like the one shown in Figure 5 tomorrow! I actually thought the rains of May 2012 were pretty serious, especially how they coincided perfectly with 3 out of 4 weekends last year!
Once upon a time the NCSA was investigating a federal crop insurance program to provide coverage for catastrophic weather events — such as extended periods of rain during harvest, or hail. Unfortunately, that effort in 2010-2011 did not materialize in an affordable crop insurance program. And, as far as know, there is not an affordable insurance program that would help strawberry growers recover from extended periods of rain which happen to coincide perfectly with peak harvest? Did you know that this past week ranks as the 5th wettest at RDU for this same calendar period (next section).
4. Evaluating rainfall amounts for different areas
I reeceived this very helpful note from Ryan Boyles today re: how to research rainfall amounts in different areas: Barclay – a few sources that are probably most useful:
http://www.nc-climate.ncsu.edu/map/?table=daily
You can look at past weather and see the daily totals. The trick with these stations is that not all reports at midnight – some report at 7 a.m. and so the rainfall totals may not agree with surrounding stations.
http://water.weather.gov/precip/
This is radar-based, and tends to underestimate rainfall. But it provides the best estimates in the absence of local gauges. You can click on a state to Zoom in, and view current and historical daily totals. Note that this product also uses totals ending at 12UTC (7 a.m. local).
www.sercc.com/perspectives
The regional map lets you see accumulations over various durations ( 1 day, 2 day, 1 week, 1 month, etc) from all the long-term NWS COOP gauges. This tool is nice in that you can also rank the amounts based on the station record. For example, the past week ranks as the 5th wettest at RDU for this same calendar period.
__________________________________
Ryan Boyles
State Climatologist and Director
State Climate Office of North Carolina
NC State University
Raleigh, NC 27695-7236
919-513-2816
http://www.nc-climate.ncsu.edu/
5. Steps to be taken after these rains clear out
It is getting harder to see a profitable outcome from the 2013 strawberry season unless this weather gets straightened out in a hurry. And, though we all know a forecast of better weather ahead comes without guarantee, I am taking some hope for a much better forecast for the Memorial Day weekend, and from the fact that many growers DO HAVE SOME VERY NICE BLOSSOMS ON THEIR PLANTS NOW (Fig 7), WHICH MEANS THEY MAY BE ABLE TO EXTEND THEIR SEASON INTO JUNE.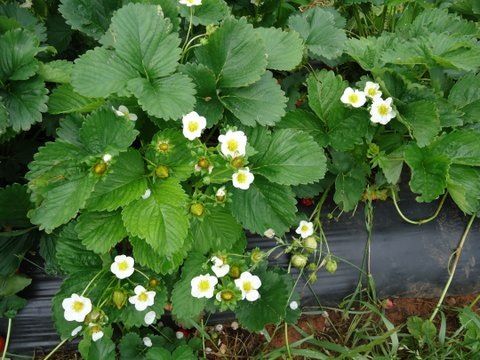 Fig. 7. This was photo was submitted  last night by Lowell Yoder, Rustburg, VA, who wrote:
"Thought you might enjoy a few pictures from our patch in Rustburg. I'm impressed with the number of blooms we still see. Looks like the pumpkins may have to wait awhile. I think we're nearing our peak production. Keeping the patch picked up as best we can with these less then ideal conditions. Wish all the patch looked as good as our healthy non- virus plants which are the ones in the pictures."
Thanks.
Lowell Yoder
Editor's note:  Lowell was one of the lucky ones who had minimal rainfall over the last several days, and his fruit is looking excellent: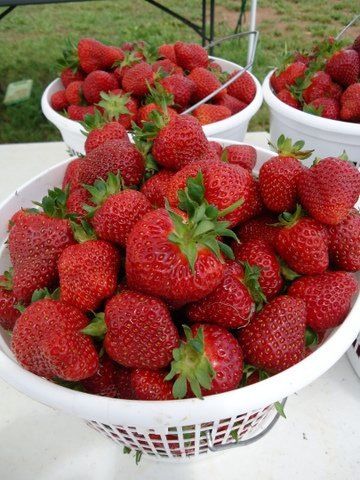 Fig. 8. Chandler berries in Rustburg, Va
Extending the Season – It is critical to remove rain-damaged fruit from the bush you wish to keep picking into June!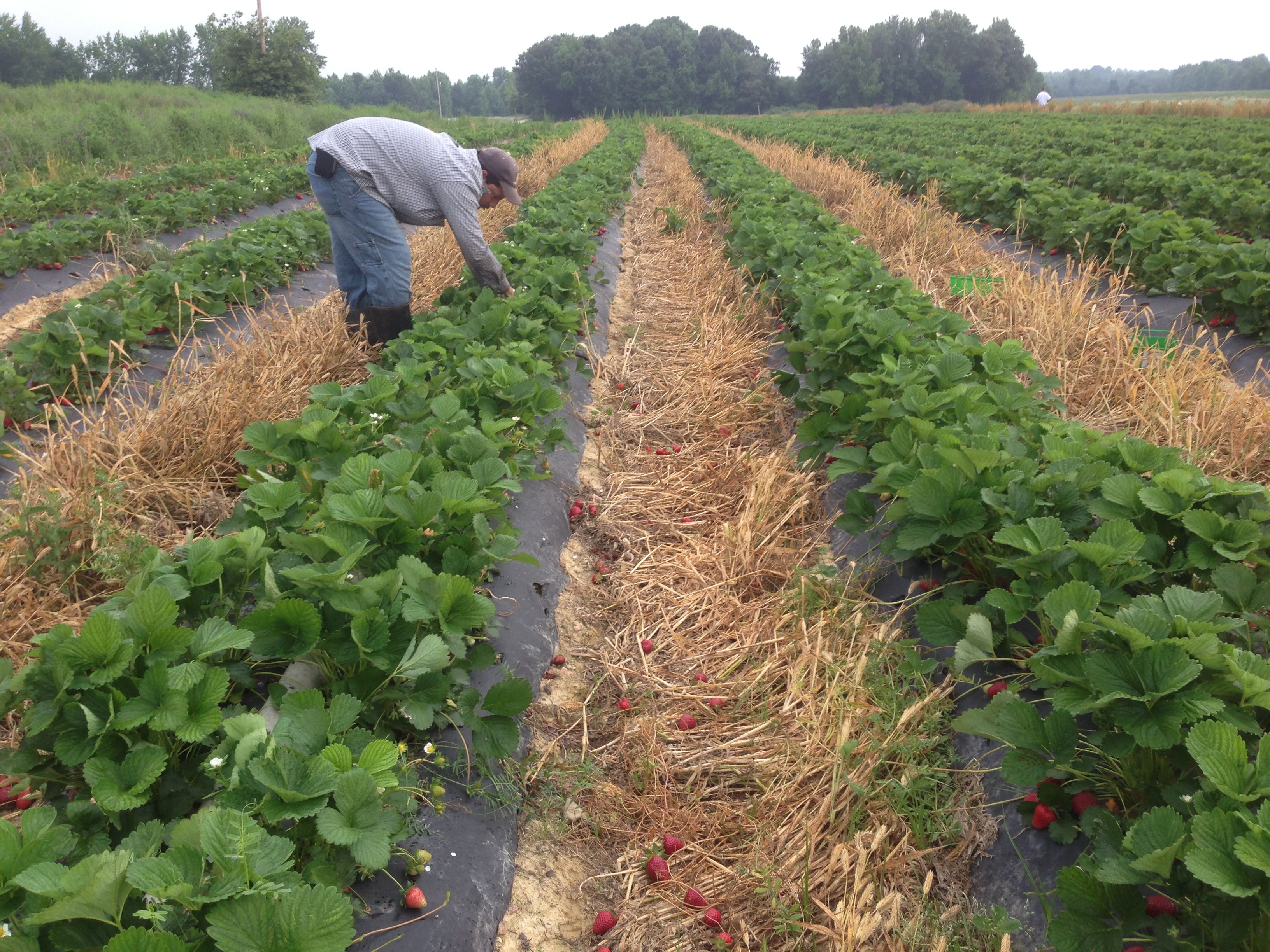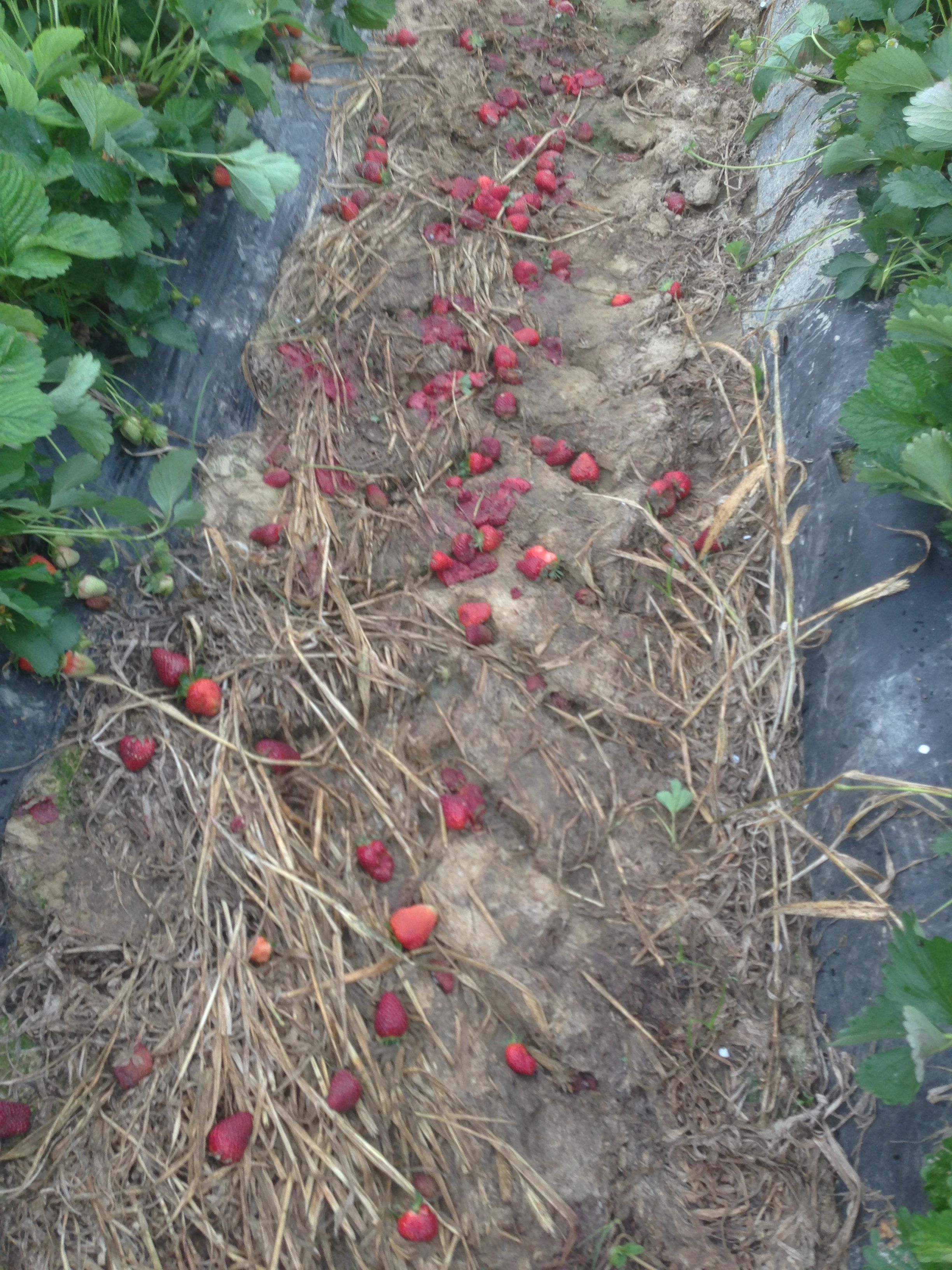 Fig. 9 & 10. If you are not able to accomplish this step (removing overripe and rain damaged fruit, then you probably need to end the season  this Memorial Weekend. However, it doesn't have to end there…growers who still have many healthy blooms like Lowell Yoder have excellent prospects for picking into mid to late June.
Don't overlook these key consderations for season extension:
5a. Botrytis management must continue!
More spraying will be needed for growers wishing to extend their season into the month of June. Most fruit infections by Botrytis occur only during bloom, but with bloom continuing into the 2nd half of May for many growers, sprays are needed!
5b. Anthracnose management
Especially in wet growing seasons, Dr. Michael Ellis, Ohio State University, notes that "successful strawberry production may depend on the simultaneous control of all these diseases (Botrytis, Anthracnose and leather rot)."
I was very happy to receive from Dr. Ellis this week the following note and attachment:
"Hello Barclay. I prepared this some years ago, but I think it is still up to date.
Use it if you can.I hope things are well with you.Thanks for all you do. Mike"
Key statement:

During Bloom

This is the critical period for control of Botrytis. In addition, in fields infested with Colletotrichum (anthracnose), the fungus may be able to build up inoculum on symptomless (apparently healthy) foliage during warm, wet weather. Increased inoculum could result in increased fruit infections if weather remains favorable for disease development.
5c. Spotted Wing Drosophila
It does little good to treat today and then have the material washed off tomorrow. Unfortunately, in this type of weather, our ability to manage SWD with insecticides is greatly reduced. Dr. Burrack does recommend retreating, but not if it's going to rain right after. As she pointed out to me, these are the type of conditions where SWD becomes even harder to manage, and there's little we can do about that at this time other than to keep fields clean. In case you missed it, here is Hannah's very timely blog (May 20): How Should Growers Manage Spotted Wing Drosophila In Rainy Conditions?
5d. Maintain plant tissue testing every 2 weeks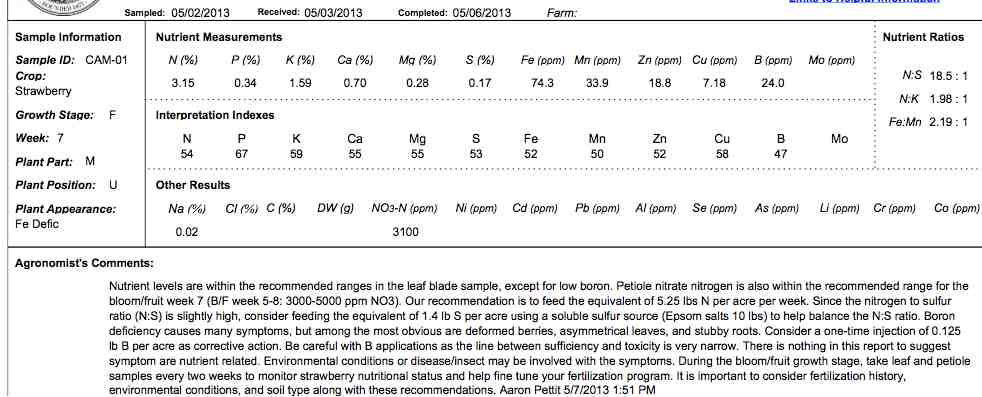 Figure 11. Do not neglect your plant tissue testing in the 2nd half of May, especially if you wish to be producing berries in the 2nd half of June. Please be very very careful with boron treatments as the line between sufficiency and toxicity is very narrow. Last night I saw a report with boron over 100 ppm, and that is definitely toxic. The folks who do these reports for us at NCDA & CS put a phenomenal amount of effort in doing these samples and providing excellent guidance on crop nutrition needs.
5e. Keep checking weather updates and don't lose any opportunity to market your crop using social media and maybe even a well placed TV ad for the upcoming Memorial Weekend! Actually, the forecast for Memorial Weekend is presently very good! And, don't lose any opportunity to educate consumers about how you have plans of offering fresh strawberries right into June! I had a lot of fun last week working with Mark Waller, Debby Wechsler and the UNC-TV folks on a special segment about the NC Strawberry Industry. No need to be shy when you are offering to your customers the very best tasting strawberries in the USA!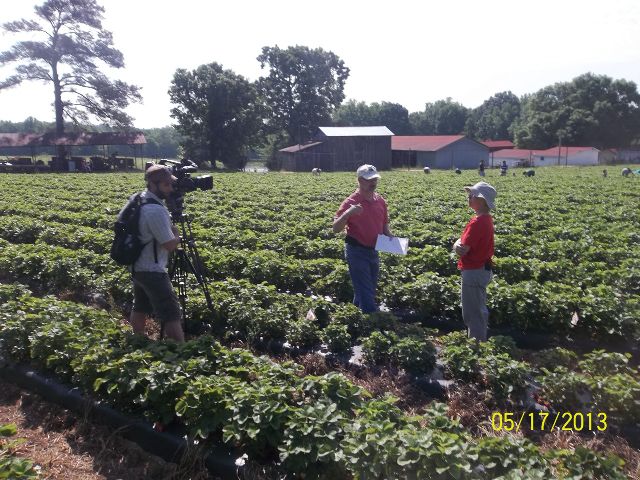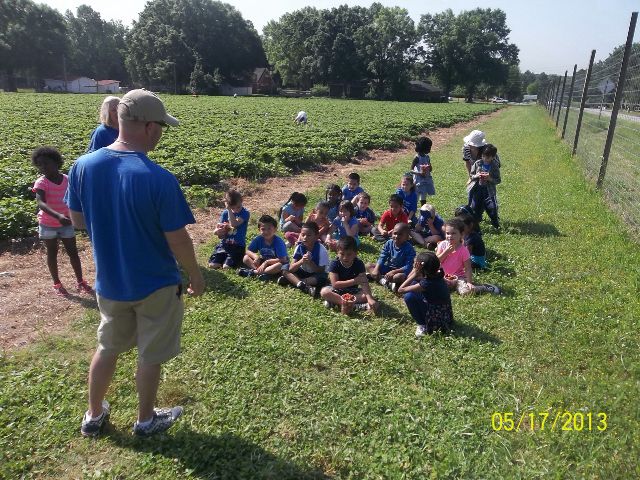 Recent UNC-TV shoot at the farm of Mark and Pam Waller in Durham
Summary
Don't let the  RAINFALL juggernaut of May 18-20 upset your plans for a strong Memorial weekend and profitable finish to the 2013 season. The harvest "took a while" getting here, but the OUTSTANDING quality of this year's crop has been well worth the extra wait!
And, you talk about DEMAND? Just before it started raining on Saturday afternoon, I know of several growers who were well on their way to having a RECORD SETTING DAY. At our church berry fundraiser on Six Forks Rd in Raleigh (we are raising money for 2 Teacher Training College Scholarships in Southern Sudan),  I was starting to believe that people had been overcome with a "strawberry fever" … church customers who normally buy 1 or 2 clamshells, were buying 1 or 2 flats (8-1 lb clamshells)?
Good luck to you all this week, and thanks for all the input different folks provided to this advisory!
Dr. E. Barclay Poling
Professor Emeritus/Extension Strawberry Specialist
Department of Horticultural Science
Campus Box 7609, 162A Kilgore Hall
NC State University
Raleigh, NC 27695-7609
919-418-9687 (Cell)
919-515-2505 (Fax)
barclay_poling@ncsu.edu
https://strawberries.ces.ncsu.edu
Cooperative Extension provides practical education you can trust, to help people, businesses, and communities solve problems, develop skills, and build a better future.